Best Free Online GPS Tools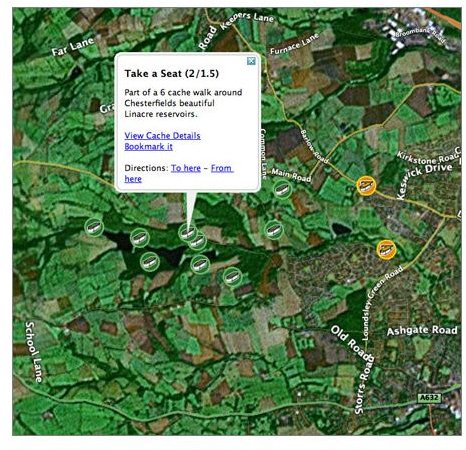 The Best Free Online GPS Tools – Maps, POI, and Conversion Tools
NOTE: The Internet is full of GPS freebies. Each website claims to offer the best free online GPS tools. Before we proceed to review the best free online GPS tools, please note that not all websites or tools are reliable. I compiled this list based on different reviews found on the Internet. Please check the prerequisites and compatibility of these tools before downloading. This way you will not download anything that may compromise with the safety and functioning of your GPS device or computers.
GPS Visualizer: Though the GPS Visualizer website says it is an online mapping software, you can do much more than just creating custom maps. The online utility helps you create maps using the GPS data stored in your GPS device. The data is generally about tracks and waypoints. Normally, you can find it in the GPX file in your GPS device. You can further customize these maps by adding street addresses and points of interests (POIs). GPS Visualizer also helps in creating a 3D view of any area, thereby helping with GPS surveys. If you wish, you can combine it with Google Earth and Google Maps to get even better results.
FREE POI Files: The GPS Data Team offers you several Point of Interest (POI) files. You can select the country for which you wish to download the POI file. Each POI file contains most of the restaurants, shopping malls, police stations, petrol, hotels, and many more points that may help while you tour the area. The site also allows you to customize these POI files. Among other free online GPS tools from the website is conversion of TomTom files to other formats.
Though I have listed only two, there are numerous other sites that offer some of the best free online GPS tools for mapping. Just make sure you follow the guidelines under the "note" section above before using any free GPS tool.
The Best Free Online GPS Tools – Free Geocaching Tools
Geocaching is a highly addictive treasure hunt game that involves the use of GPS devices. This section lists the best free online GPS tools related to this game.
Geocache Rating System: One of the important aspects of defining any geocache while uploading it on any of the gaming sites is determining the difficulty and terrain of the geocache. Clayjar has developed a questionnaire based on which, you can always rate a geocache to an approximate value.
Rate this Cache: This is yet another from the many free online GPS tools that help you rate the difficulty and terrain of any geocache. Before you can use the system, you have to register with the website. The website aims to help others rate your cache before they go out searching it.
Geocaching.com: This is one of the best free online GPS tools that helps geocachers. It offers a full system on playing geocaches. The largest and the first website dedicated to geocaching, this website contains an evergrowing database of geocaches. The database lists caches from all over the world with full details about them. You can find a geocache in your nearest children park or in the mountains of Alps. Complete with logging system, the website is free for all (above 18 years of age). The HQ of this website has a huge HDTV at its entrance where it displays a new geocache every 5 minutes.
Note: If you have used any of the above tools or any other best free online GPS tools, please share them with others using the comments section. We may include some of your suggestions in the article in the future.
This post is part of the series: Best Software for GPS - Free Online GPS Tools and More
Plenty of software is available on Internet, each claiming to be the best software for GPS. Similarly, there are several free online GPS tools. You can also download free GPS software to track cellphone. This series aims to offer you with articles related with the above - to help you make decisions.