Complaints about TomTom GPS Units - The Top 10 Consumer & Expert Complaints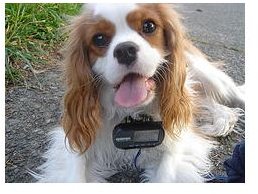 1. Lower Prices Doesn't Mean Better Quality
Search the Internet for TomTom prices, especially the GO 930 model, and you'll find many questions regarding the price lowering of many TomTom devices. Most tech experts blame the industry itself, where others complain that with Nokia ready to offer free navigation with Ovi Maps is hitting TomTom where it hurts. As one consumer put in a Consumer Reports review, "the TomTom is not geared toward the US market and it simply costs too much." Whether the price lowering on the device and elements like the iPod docking device and traffic subscriptions will regain loyal customers remains to be seen.
JScheid has a paid online subscription to Consumer Reports Online.
Image Credit: Dog GPS by PT/The Commons
2. What IQ Route?
TomTom users waited anxiously for IQ Route technology that displayed what TomTom called "real-world speeds" for use in planning your trip. Available on the GO 930 and their less expensive model the GO 730, after purchasing, users shouted, "What IQ Route?" Most consumers couldn't understand the IQ route features and had difficulty understanding the advance lane feature. Customer reviews in Consumer Reports magazine dropped the likability of the TomTom from a 70 score to a 65 for the IQ Route alone.
3. The Maps are like Searching for Waldo
Another of the top 10 complaints about TomTom GPS units are the quality of the maps. Again, customers say the TomTom being geared for European users can't find local streets even in large metropolitan areas. Streets in planned neighborhood development communities that have been around for years were not identified said some users, a definite flaw.
4. Where is My Map?
Consumer Affairs harbors many map complaints, especially the over ninety dollars TomTom customers were paying for the North American V7.25 map. Not only didn't the map load, one customer in Georgia wasted three months attempting to resolve her map problem to no avail. TomTom's answer? Try loading the TomTom V7.25 map on a different computer. When that failed, TomTom blamed the second computer and would not replace or refund the customer's dollars promising improvements to the V7.25 real soon. Other TomTom owners say the map guarantee update is not being honored even after the product is registered.
5. What Customer Service?
Expert GPS users complain about the inadequate customer service department at TomTom. The Customer Service Scoreboard, which monitors approximately 200 customer service departments, gave TomTom's customer service reps a 78 score out of a possible 200. Most customer service complaints revolved around hold time or the inability to reach any representative in an online forum (actually, there isn't one). Promises of new units may have been made but were denied by supervisors at TomTom. One customer actually asked to talk to a supervisor and was told "no" and rudely hung up on.
6. A Refurbished Unit is as Good as New!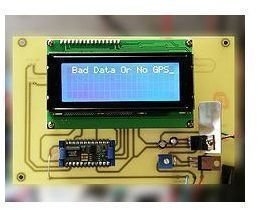 While most consumer experts will warn you keep your receipt, even TomTom customers who did just that found the one-year warranty had just run out. This doesn't appear to be a Murphy's Law issue either. Most of the TomTom units still under the manufacturer warranty were promised new units only to be shipped refurbished units that did not perform. This issue is a large complaint for TomTom causing people to switch to Garmin or another GPS model. Some did find relief by complaining to the Better Business Bureau where others who spend hundreds simply threw TomTom units in the trash.
Image Credit: Portable GPS Device by 3D King/The Commons
7. The Warranty Doesn't Cover That Part
If you're having problems with the TomTom device sticking to your windshield or the screen goes blank, in some models, that's not necessarily covered under the warranty, according to a consumer in Nebraska. In an attempt to return the $400 dollar TomTom model, the owner was told the "sticky arm" and the "screen" was not part of TomTom's warranty.
8. Watch That Email Address
Unlike other products you register, TomTom will only allow one email address per customer, similar to PayPal. If you are able to return your TomTom and need to register your new or refurbished unit, entering the wrong email address will wipe out your system. An Illinois customer gave up when customer service had no idea of the software email issue and returned his unit (on his own dime). A good tip: keep track of what email address you use when registering a TomTom.
9. I Want Music, Not Directions
A CNET reviewer complained of the TomTom GO 930 that it takes up to four taps on the screen to get from the direction screen to the music screen. This unsafe driving feature was a downside in the Consumer Reports review of this model as switch overs from screens to screens should be easy while driving, however some TomTom devices performed better than others.
10. If Screen Freezes Use a Paper Clip
Finally on our top ten list of complaints about TomTom GPS units, many TomTom owners say the screen freezes and won't turn off, or once turned off will not turn back on. One TomTom owner told Fixya he recommends using a paper clip to get the system to turn on. Even with this imaginative fix, only the a faint voice appeared on the welcome screen and gradually faded. In all cases of screen freeze, units were discarded, returned for refurbished units or customers chose another GPS model.
Summing Up TomTom Complaints
It seems just about any product; especially electronic products, have some flaws including TomTom GPS devices. Before you buy any GPS, read GPS reviews, save your receipt, register your product with the manufacturer, and read the warranty.