Best Places to do the Mountain Bike GPS – Caching Combination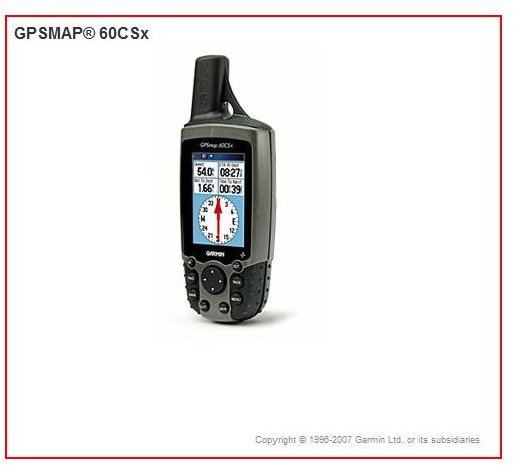 If you're even just mildly interested in either geocaching or mountain biking than this article is geared toward you. Multi-tasking should be applied to the recreational side of your life where it's more like the delicious melding of chocolate and peanut butter than the simultaneous combination of mundane work-related tasks. While I point out the best places to mountain bike GPS for treasures in the United States keep in mind that any place near you that offers trails to mountain bike might also have geocaching opportunities in the same area. So check first with the resource at Geocaching.com I will link you to below for anyplace near you or book a trip for the best areas that follow:
Connecticut
This state and its lush back country access is so conveniently near to gigantic segments of close-quartered populations that for the sake of quick access it tops off the list. This particular geocache site known as [TUC-45 Case Mtn-Bonus 2](https://www.geocaching.com/seek/cache_details.aspx?guid=ef0d7723-41d1-46d8-a66b- 4579ae9cf141) is in the heart of arguably the best place to mountain bike in Connecticut for the great views of classic Connecticut woods scenery. Also, appealing is the fact that it's got some challenging intermediate to expert single track trails in there that beginners could still get off and push through and still have fun. By all means though, check out the map feature on Geocaching.com to find anywhere else in the state where you could mix these activities. I know the area around Kent is picture perfect as well, the Appalachian Trail goes almost right through this quaint, progressive town and just gives you a peaceful easy feeling after some java or a bite to eat and refuel.
[Mianus Falls](https://www.geocaching.com/seek/cache_details.aspx?guid=7f09260b-1e60-4dde-8153- 957a22042051) is located in the backcountry of Greenwich and Stamford in a place my friends and I just called the Gorge when we were kids allowed to roam free for maybe the first time. The Mianus River flows freely through the tapestry of green trees and gray rocks. This tucked away secret had always been a bit sacred to me. My dad first took me there when I was a wee lad and something about the wild, untamed spirit of those thick hilly woods peppered with giant, ancient rock formation sparked something in me that will never die. I live in Montana now because I found I needed a whole lot more wilderness and wild rivers to fish but the Mianus River Park is truly a gem back there (only 50 miles from NYC too). It has plenty of good trails to master and you can use this cache as an excuse to catch your breath and settle back into nature's pattern.
Moab, Utah
Moab is well known for its unique canyon lands, Arches National Park, and legendary mountain biking. The red rock country here has stunning vistas and single tracks to access them so why not bring along your GPS and hunt down a cache or two while you're out there. A little treasure hunting and pedaling go hand in hand. Again check with the map feature I'll send you directly to it at Geocaching.com to see where they're at (there are many to choose from) to plan your expedition according to your abilities and stamina with the bike. And be real careful if you plan on tackling the infamous Slick Rock trail.
Oregon Mountain Biking
Geocaching on new trails and cresting new frontiers while you are in Oregon mountain biking is an experience you will undoubtedly enjoy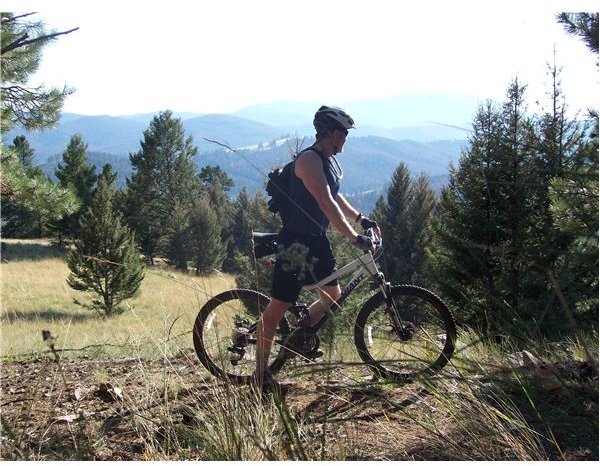 if you are an enthusiast of either popular outdoor activity. For the most demanding GPS treasure hunting in Central Oregon that you could use your mountain bike to get to, read Sunriver Geocaching at Its Best. I direct you to Dirtworld.com to get a thorough listing of trails in the state and then just use a geocaching website to see what caches exist in the same area such as Navicache.com, Terracaching.com, Earthcache.com or the links to Geocaching.com above
That wraps up this segment but just know (or remember) whizzing by trees and sandstone cliffs on your burly bike is a sensation like no other (well, maybe like being a care free kid again). Adding a GPS to the mix and tracking down carefully placed caches by fellow enthusiasts is certainly a pleasant way to spend a day.
This post is part of the series: Geocaching Plus Your Other Interests Combined: The Best Spots
This series will give you precisely the best locations for combining geocaching with the study of history, geology, and just simply enjoying the freedom of the trail on a mountain bike. We'll be very specific about some diverse subjects that should interest and entice you at once.