Caching on Battlefields: The Best Places for Enthusiasts Are Here!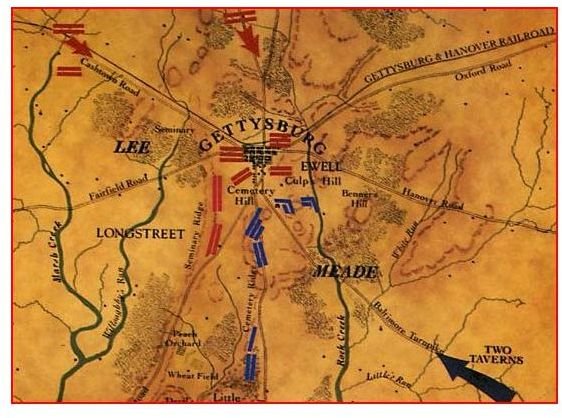 Enthusiasts with their GPS devices have extended the hobby of geographical caching on many former battlefields throughout the world. History buffs have long been known to visit battlefields to get a sense of the historical significance and maybe even an insight into the plight and sacrifice one or many of their ancestors had to make there. Geocaches placed on the fields of battle might take you to places that are interesting and amazing in terms of the sheer scope of historical ramifications or the incredible valor demonstrated in the face of overwhelming odds. Virtual caches might take you to solemn monuments where you might want to offer up a prayer of some sort for the names listed.
This practice of geocaching in such places can be very educational and inspire reverence so long as war and the resulting catastrophic loss of life is not glorified; but recognized as an unfortunate failure of the human race on one or both sides of the battle lines. It brings out the best in some and the worst in others and that is usually felt most by innocent civilians. Most geocachers are there to pay a respectful tribute in some way to the colossal sacrifice made by those soldiers who didn't make it home and the rest who did, but were never quite the same. Forgive me for a little rant, but I marched off to one myself full of a sense of black and white only to return with so much grey and so many unanswerable questions. Let us move onto some battlefield sites that offer geocaching within their lines. Although not at all a comprehensive list, three outstanding examples described below will be Gettysburg, The Alamo, and Normandy.
Gettysburg for the Civil War Buffs and Their GPS Units
The study of the Civil War has long been fascinating to both professional and amateur historians alike because it tested the very foundation of America, what real freedom means, and the fact that is essentially the birthplace of what we know now as modern warfare. Civil War battle maps offer in great detail the campaigns and anatomies of the battles that took place, many of which were preserved by the prevailing government that championed freedom for its people. Incidentally, for all you want to know about cutting edge maps to use on the best Garmin GPS devices, read Outdoor Enthusiasts: Get Garmin GPS TOPO Maps.
The Gettysburg National Military Park in Pennsylvania encompasses the same land with its precious commodity of hilltops where the epoch battle of the Civil War was waged and many lives were lost in agonizing fury or in excruciatingly drawn out pain. [Monumentally Amazed](/tools/Monumentally Amazed) is a whirl-wind virtual multi-cache that will send you to monuments throughout the battlefield so that you might solve each puzzle along the way to get to last one and accomplish all missions. While travelling through these hallowed 6000 bucolic acres (mostly on roads for this well spread jaunt) solving ciphers, take time at each monument and try to imagine what it was like to not have the choice to leave or go home after the day's work. The job then was to kill or be killed; other people, just like you. Geocaching.com has other opportunities there and another invaluable resource for you here would be the York County Geocaching Society, a great local club with tons of information about other opportunities in the area.
The Alamo and a Secret Webcam Cache
If you ever find yourself down in San Antonio, Texas there is an interesting geocaching twist to engage your satellite-assisted sleuth work known as a 'webcam cache' which is located at the site of the Alamo. It's a type of 'virtual cache' where you have to find and use some sort of information that might be on something permanently in place like a plaque. For this web cache you have to give the appropriate hand sign and be standing in the right spot for the web cam to take your picture. You won't get credit for finding the cache until you've logged back onto Geocaching.com and uploaded the picture with you in the right place in the midst of the famous siege. All the details are here at [13 days in 30 seconds](https://www.geocaching.com/seek/cache_details.aspx?guid=f8d5e751-af81-49c0-bd8c- 0e739c362f3f).
Normandy, France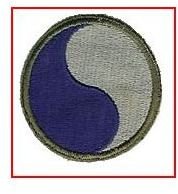 The beaches of Normandy, and many other places in this French province, contain many geocaches that will get you out into the countryside to take in the sites and only imagine what it must have been like for our grandfathers on D-Day during WWII. This map at Geocahing.com provides a handy way of seeing where they are by using icons. Click on any that interest you and remember this is France, so obviously many will be in French. If you are planning a trip to Normandy I'd like you to take a look here at [Operation Overlord.](https://www.geocaching.com/track/details.aspx?guid=1b6d9aa9-afda-4472- 95fb-d3c71621450a) This is what's known as a 'travel bug' (tracked online at Geocaching.com) and the idea is that geocachers who find one of these to move it along to another geocache site so that eventually it will arrive where the original cacher who planted it wants it to go. This 'travel bug' is a 29th Infantry patch which represents a moving tribute to a recently deceased WWII veteran who landed on D-Day at Omaha Beach. The blue and grey patch represents the coming together of both former union and rebel soldiers from the Civil War to fight in WWI initially. His family would like to see that it makes its way to Normandy and I'd sure like to see that happen too.
This post is part of the series: Geocaching Plus Your Other Interests Combined: The Best Spots
This series will give you precisely the best locations for combining geocaching with the study of history, geology, and just simply enjoying the freedom of the trail on a mountain bike. We'll be very specific about some diverse subjects that should interest and entice you at once.