Best Places to Geocache for History, Geology, and Mountain Biking Too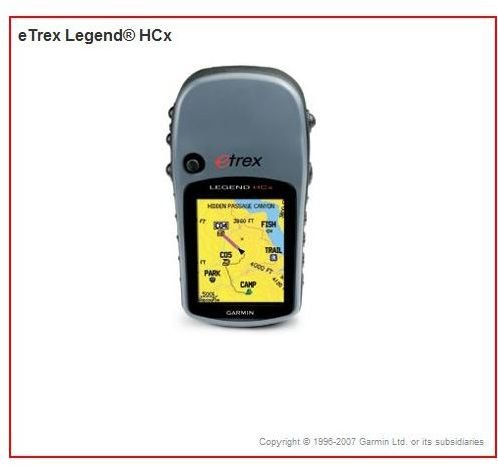 Mixing Hobbies, Interests, and Sports with Geocaching
The best places to geocache usually bring you to settings that you've never been before. These cache-rich locales will generate new experiences and sites to behold that broaden your horizons; enrich your understanding and empathy, or even improve your athletic prowess. All of that bodes well for a good experience and a chance to always keep on learning. Although I'm always a huge proponent of steering away from the tourist traps, in some instances you'd be missing out on important discoveries by doing that (and most folks don't feel like I do anyway; hence the crowds).
When you're combining this hobby of geocaching with something like the pursuit of history, you will not walk alone and that is good. By the same token, some local geocachers will hopefully be nice enough to let outsiders in on places off the beaten path that are rewarding on more than level. You will see below that the best places for the specific reasons described will afford you very different experiences based on what your interests happen to be.
In cities for instance, a good idea for a multi-cache would be one that takes you on a tour of fascinating or aesthetically pleasing architectural feats and wonders. That is a good idea for those of you who enjoy the hiding part of geocaching which enables you to set down a challenge that other geocachers must match their abilities against. Perhaps there is already such an architecturally related multi-cache in a city near you that I'm unaware of. If so, be kind enough to leave us the details in the 'comment box' below.
See, that is also a really appealing aspect of geocaching, it is constantly evolving and cachers are always planting new stashes out there to keep the game fresh and demanding. For those of you who are really into the hiding element of this activity, Making That Geocache Stash Very Difficult to Find and Making a Geocache Puzzle are must reads. Now on to the best places for the reason that interests you the most below which are detailed in the following four articles that make up this resource-packed series. Random perhaps, but this is a great big blue world with a lot of ground to cover.
Best Places to Geocache for These Specified Interests
---
Learning History from the Exploits on Various Battlefields:** These solemn sites where much history was made are full of both geocaches and the opportunity to learn a great deal about another time and place. While solving clues and searching for the cache you'll learn a little about the men and women involved and some of the reasons for inevitable conflicts; while hopefully in no way attempting to glorify anything about the cold fact of war. I'll be pinpointing sites at The Alamo, Gettysburg, and Normandy as examples.

Mountain Biking the Best Trails in the United States. Here we'll learn how exciting and enhancing it can be to combine this rugged sport with GPS hide and seek. Connecticut, Moab, and Oregon top off the list.

Geological Wonders. Many geocachers are naturally interested in geology and natural history so the caches will be placed in areas where you can witness some amazing features and learn about the. There are some ground breaking horizons to encounter here; sometimes quite literally.

History in terms of Cities and Towns Preserved Over the Centuries. In the final article we will find you the most charming cities in America that look quite the same as they did hundreds of years ago with ample opportunities to let your geocaching ventures teach you about days gone by. Charleston, South Carolina and Colonial Williamsburg in Virginia will definitely be on this list.

Just click on any of the articles regarding those four choices which are listed for your convenience below. Good luck and happy hunting, no matter what is you like to spend you're free time doing.
This post is part of the series: Geocaching Plus Your Other Interests Combined: The Best Spots
This series will give you precisely the best locations for combining geocaching with the study of history, geology, and just simply enjoying the freedom of the trail on a mountain bike. We'll be very specific about some diverse subjects that should interest and entice you at once.