Best Marine GPS - Top 3 Marine GPS Units Reviewed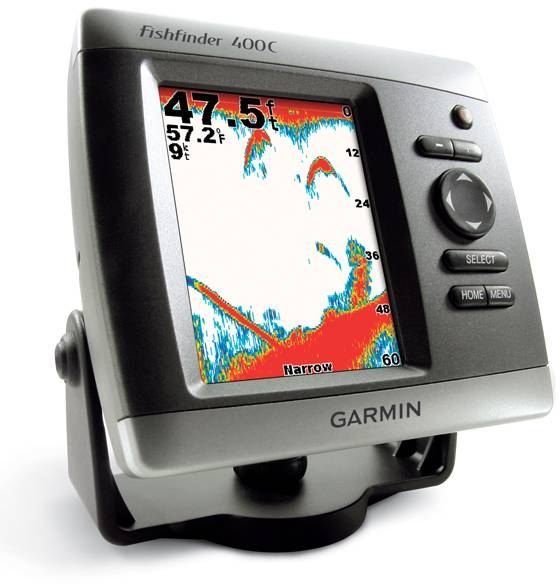 Overview
Garmin has been the pioneer in the field of GPS technology, and no wonder there are several popular marine GPS units offered by Garmin such as the Garmin Fishfinder 400C Waterproof Satellite Navigator and the 343c Fishfinder. Now, let us take a look at each of these one after the other.
Garmin Fishfinder 400C Waterproof Satellite Navigator
Hardly weighing about 500gms, the Garmin Fishfinder 400C Waterproof Satellite Navigator comes with a 4-inches wide screen that makes it a snap to find fish zones. It comes with an impressive see-thru' technology that enables you to discover even those fishes that are seeking shelter under covered areas.
This powerhouse marine GPS comes loaded with plenty of unique features. It has a special Whiteline feature that keeps you informed about the kind of sea floor you're dealing with – be it sandy, rocky or soft.
What's more, even if you're traveling at high speeds, there's nothing to worry about, because the Garmin's UltraScroll function works independent of speed, and it can also assess depth of all kinds of underwater creatures and objects.
It also incorporates AutoGain technology that makes it possible to maximize fishing location and minimize underwater clutter. It has dimensions of 14.5 x 12.7 x 7.4 centimeters and comes along with a dual beam transducer, instruction manual, power cable, mounting bracket, and a robust protective cover.
It is also available in Dual-Frequency version that has the dual frequency sonar capability and built-in temperature sensor, which can even calculate the speed of fish.
Garmin GPSMAP 76CX
The Garmin GPSMAP 76CX is yet another powerful 12-channel marine GPS unit that is capable of storing up to 50 routes and is WAAS-ready. It is an ideal marine GPS unit for the beginning level users that just require a simple marine navigator at optimal cost to perform basic tasks.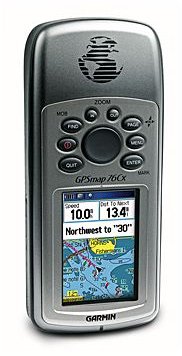 However, it has a small 2.6inches wide screen than may be a little irritating to use, while you're on-the-move at higher speeds. One of the good things about the 76CX is its affordable price tag of $300, and its seamless water-proof operation. But, when you compare the other offerings from the house of Garmin, its big brother Garmin Nuvi 255Watt costs only $20-30 more (priced around $330) and comes with a comfortable 4.3inches wide screen.
Furthermore, the Garmin GPSMAP 76CX has only built-in internal memory, which may not be enough for adding plenty of base maps and planning too many trip plans at a time.
Therefore, this is a minimalist marine GPS unit fit for only those who don't require large memory, or wide screen display; nonetheless with an external storage media, the Garmin GPSMAP 76CX can offer great value for money. It has internal antenna which is pretty handy in many situations, wherein an external antenna may turn out be an obstruction.
Pricing-wise it is simply one of the best offerings amongst the general purpose marine GPS units and stores about 1000waypints (which is lot higher than any other GPS device in its segment).
GPSMAP 545
The 545-series marine GPS units come with a comprehensive BlueChart g2 marine cartography of Bahamas, Hawaii, Alaska and the entire US. It provides tremendous details right from navaids, depth contours, tide info, port plans and much more, and also offers the goodness of UltraScroll (present on Garmin Fishfinder 400C and several other top marine GPS units).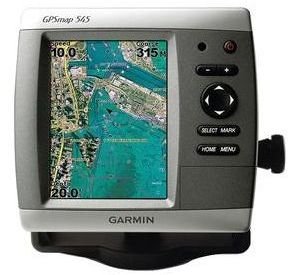 With its in-built analog sounder, split-screen viewing option, real time weather report, and 3-D perspective of chart information on its high-resolution sunlight readable display, you can stop worrying about the weather and enjoy the water.
Everything that you may fathom of, right from NEXRAD radar, surface temperatures, wind speeds, down to forecasts, storm cells, and much more is available on the 545-series marine GPS units. It can even scan depths of up to 1500' and its auto guidance technology searches coastal roads, fishing charts, tides, current, and a plethora of details seamlessly.
However, you'll have to shell out over $700 to own one of these 545-series marine GPS units, and these are suitable for only the advanced level users.
Need More Help?
If you need more help in understanding what makes a good marine GPS unit, click here.
You may also like to know more about GPS Navigation and Its Use on Board Ships.
For those looking out for more Garmin GPS reviews, here's some more help.