Geocachers Explore the Best of Cape Cod, Massachusetts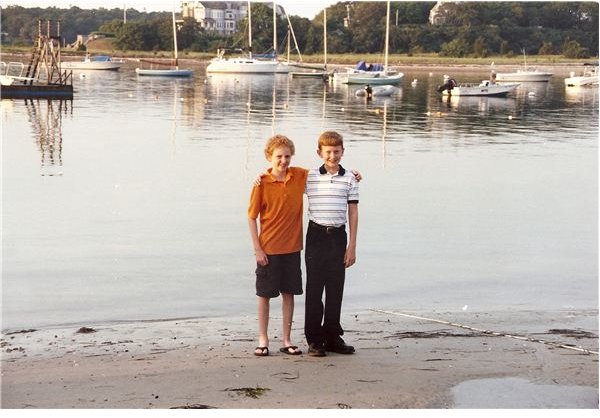 Walk for Your Life
Cape Cod geocaching offers a surprising number of areas to explore and uncover the secret stashes of fellow enthusiasts throughout the upper, lowere, and middle Cape of Massachusetts. Of course this area is known as a coveted vacation spot in the summer but the fall is an amazing time as well. The marshes turn a little red and the contrast with the ocean and sky kind of melts away whatever might be on your plate in terms of worries. If you're geocaching during tourist season it is good practice to be surreptitious about retrieving and hiding the cache as the next seeker may never find it if it gets into the wrong hands.
There are some nice woods on this arm-like peninsula too for you to wander in and you are not really that far from where Henry David Thoreau wrote his tribute to nature, Walden, either. If you can see past the garden variety title, A Good Day-Hike Weeds the Stress Out of the Garden of Your Life has some great information that might entice you to get out on the trail with your GPS device regardless of any trinkets your sleuthing skills will generate for you. That article contains some intriguing facts regarding just how healthy it is for your mind, body, and spirit to get out and do a little walking in a natural setting.
This area has an indelible sense of history to it which you can pick up while geocaching Cape Cod that are found in detail on the direct links I'll provide below. The towns offer a charm and plenty of places to spend money on all sorts of things you don't really need, except the seafood. The Sandwich side (north) has a distinctive feel to it with its larger variety of trees and tides that are significantly greater than the other side. On the flip side, the Vineyard and Nantucket Sounds create an unforgettable backdrop. By the way, if you're into fishing, the Striped Bass in these waters are shimmering clunkers and you can find out the best technology to catch them right here on our channel by reading Best GPS Devices for Fishing.
Great Sites and Resources to Help you Find all the Rest of Them
Geocaching is rather like digging up time capsules, albeit much more frequently than the one you might have helped sink under the seal of the elementary school you went to that's supposed to stay put for 50 years. But while you're searching for some of the Cape caches you'll be stepping back in time a bit yourself. Take the one below that once was the very apex of technology but became defunct and removed so that people could walk again.
100 Miles to Boston is a great little stash to bring the kids along on the Cape Cod Rail Trail along the border of Wellfleet and Eastham. The trails on the Cape that were former railroad tracks are a phenomenal way to see some great scenery by walking, biking, or rollerblading. Put that on your list of Cape Cod vacation activities to do. By the way of all the places to geocache around Boston, the Cape offers the widest variety from beaches, to historic towns, to the trails through marshland and scrub pine forest.
The Shining Sea Path in Falmouth which originates in Woods Hole and now goes through some spectacular marshes around West Falmouth after a recent extension. Between those spectacular views and the cutting edge oceanography that takes place in Woods Hole, this area is definitely worth investigating. Coffee Obsession is an outstanding place to fuel up for all you're searching too. Tell them I sent you, they'll have no idea what you're talking about. But if you do 100 Miles to Boston you might as well get yourself over to the National Seashore and the cache known as Fort Hill listed on Navicache.com.
This map feature on Geocaching.com shows you just how prevalent they are on the shore and inland on meaty part of the Cape. Zoom in and out on this feature to check out the details for the ones available where you want to go. There was a good one in Brewster someone told me about once that was underwater (and sand) during high tide.
Happy Hunting no Matter Where you Roam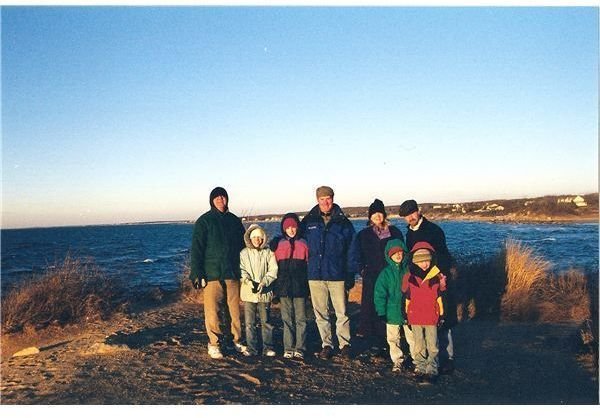 As stated throughout this series, you'll want to use a website like Geocaching.com because that is where you get all the relevant details and a means in which to record that you actually did find it and replaced the prize or sent a "travel bug" on its journey. The other resources to use would be Navicache.com, Terracaching.com, or Earthcache.com. There are also good virtual geocaches you can find in places where it wouldn't be prudent to have people damaging Flora or habitat. You should most assuredly check in with the local enthusiasts in Massachusetts, Mass Geocachers to get the latest related news and see what events might be taking place where when it comes to Cape Cod geocaching activities. And since you're so close to Boston, that historical Mecca, sacred to the birth of the framework of freedom, has an impressive array of caches to keep you busy and intrigued as well.
That wraps up this series on some really popular places to hunt for caches in different parts of the states. You've got a great list to start checking places off. Be sure and check out another series in this channel relating to the most challenging areas to geocache (both in terms of puzzle solving and tackling tough terrain or great distances) which covers the Sunriver area of Oregon; Idaho, and Montana.
All Cape Cod images courtesy of the author
This post is part of the series: The Most Popular Geocaching Localities in the United States
If you're an enthusiast on the proverbial prowl for what may lie around the next bend, you'll want to know where some of the most popular geocaching areas are in the United States. Find out where they are based on some important criteria and then make your list and hit the road to the trail.