With Your GPS Map, Michigan State Park Trails Rock for Geocaching!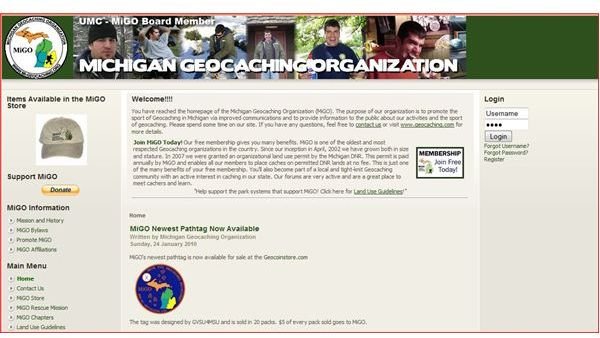 Whether you already live, go to college, or planning on visiting Michigan, if you're a geocaching enthusiast, plan on taking your portable GPS with you because you can use it all over the state in many diverse settings. Perhaps you might need a little nudging off the couch because the allure of utilizing an electronic device which interprets data beaming from satellites in outer space to uncover a coffee can with the equivalent of a Cracker Jack Box prize. Reading Leave your Angst at the Trailhead: Hiking for Your Health will allow you to see that when you're out there scrambling around with the latest technological gadget, you're also aligning yourself with the wisdom of the ages. After all, the most cutting-edge technology in the world is useless if you're not properly maintaining the biological unit you came into this world with.
Michigan State Parks a Treasure Trove on Two Layers
The state has a great collection of State Parks and recreation which offer cathartic woodland settings and a wealth of trinkets and treasures to uncover using your walking shoes, your wits, and your portable GPS unit. The state cooperates and encourages explorers and their gadgets so long as they adhere to the rules, get permission to place caches, respect the land with "cache in - trash out", and don't randomly place suspicious looking containers that might be misconstrued as a bomb. A permit system avoids unfortunate instances when a stash might be buried in sensitive plants and flowers or placed in a dangerous place where a human could be injured. So head out there with your GPS map Michigan State Park Trails await you with a lot more intangible treasures than just the coins or key chains stashed in some sort of container at the proper coordinates.
If you're into combining a love of history with hunting for geocaches the Fort Wilkins Historic State Park hosts an annual Geocaching event usually in September that involves easy to difficult opportunities hidden in spots that have a historical or geological significance. Learn more at the Michigan Department of Natural Resources website. The Upper Peninsula is always a good choice when it comes to exploring and a little much needed break from mad crowds. Be sure and load "America" by Simon and Garfunkel on your iPod for when you get out there too.
Enthusiastic Organizers Abound Here
This recreational activity has been extremely popular since it came into being as an outdoor 'sport' and as a result of that; not only are there a bevy of interesting well placed stashes throughout the state but the Michigan Geocaching Organization has one of the oldest and best websites around. It is dedicated to coordinating stewards of the land (such as the MI DNR) with the weekend warriors (and their devices) trudging about trails and lake shores. This site promotes the sport enthusiastically and responsibly hosting all sorts of events for individuals and teams and is also in association with the most popular internet site for this activity across the globe, Geocaching.com.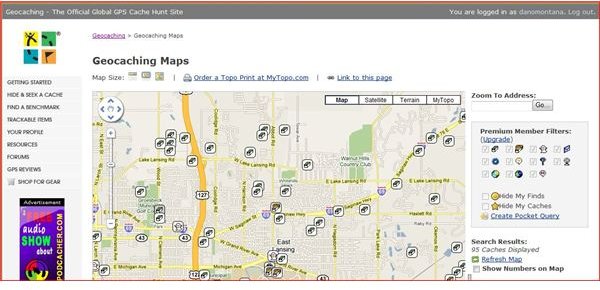 Speaking of which, here is the best way to find out what is available in the Wolverine State. Go right to Geocaching in Michigan and there at the top is a handy search function which allows you to select the city you think you want to geocache in or around. All available caches will pop up for you. Use the map feature on Geocaching.com to zoom in and out of the area you're looking at to see the icons of the hidden caches. If you're a paying member you can also use the sight's "Pocket Query" for more advanced searches including by level of difficulty.
In all my travels individually and within giant organizations which took me to several different continents I have never met a person who was born and raised in Michigan that was not a friendly, stand up individual. Indeed. Of course there must be exceptions but for the large part, that is another reason to get out there and mingle with fellow enthusiasts from there. Because from the Great Lakes, to the progressive Midwest Meccas for higher education in Ann Arbor and East Lansing, there are many fantastic things to see while also gaining the satisfaction one gets from finding a particularly puzzling geocache stash.
This post is part of the series: The Most Popular Geocaching Localities in the United States
If you're an enthusiast on the proverbial prowl for what may lie around the next bend, you'll want to know where some of the most popular geocaching areas are in the United States. Find out where they are based on some important criteria and then make your list and hit the road to the trail.