Geocache Locations in Maine Offer Phenomenal Experiences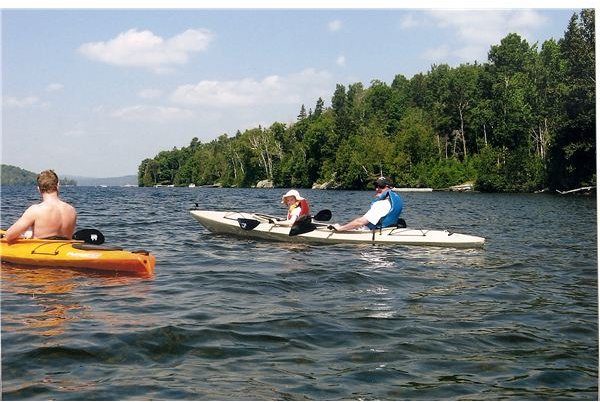 Why Maine?
Some of the most popular geocaching locations in Maine are found both on its mesmerizing rocky coast line while others are tucked away deep in the dark woods of this last, most northern outpost of New England. Many parts of Maine are just far enough out on the perimeter to have survived the many tentacles of Megalopolis sprawl on the east coast. Stephen King's horror novels with quaint Maine settings have undoubtedly also helped in keeping people away as well. People just envision strange things in those north woods that you can't even describe or speak of. That's what locals want outlanders to believe anyway.
Maine is an exceptional place to experience even with, or perhaps because of, the strange vibe emanating from the soil there; which could be real or collectively imagined and piloted along by the efforts of the aforementioned novelist. But since we're talking about geocaching here, that can only mean that with such a huge fan base there is Stephen King related geocaching opportunities available at the resources I list below. But any geocaching expedition that takes you through the smaller inland towns will remind you of the many movies adopted from his books that permeated our psyches in the 80's and 90's.
Friends of mine bought a beautiful old house, for its proximity to an amazing ski resort, next to an old mill in Kingfield, Maine. The house was situated next to an old abandoned mill and I labored tirelessly to convince them that their neighbor's ramshackle collection of gray buildings and smoke stacks was haunted simply because it seemed to fit the bill. After all, what were those screech owls warning of outside of those spider web-cracked second floor windows anyway? This brings us in a roundabout way to our first popular geocaching destination in Maine.
Treasures of The Carrabassatt Valley
The Carrabassatt Valley is home to the legendary east coast skiing and snowboarding Mecca known as Sugarloaf USA. A freestone river flows through the valley making this destination just as appealing the other three seasons of the year. A good all access cache known as The Narrow Guage Trail listed on geocaching.com is an excellent option here. It's a relatively quick and easy cache the kids could handle but it also offers you the opportunity to extend your outing to travel further down this picturesque trail to the river either on foot, bikes, or cross country skis in the winter.
Definitely check in with the local experts at Geocaching Maine for details about new caches and scheduled events. Also see what is available and get all the specifics you will need to find the right coordinates, sign the log book, and trade a trinket for the caches in this area, and anywhere else in Maine, at the following dedicated geocaching websites: Navicache.com, Terracaching.com, and Earthcache.com. Find out the zip code of the town you want to visit and recreate in and Geocaching.com (I already sent you there with Narrow Guage link above) will generate a list with all the available geocaches within a certain radius of that city or town. Rangeley Lake is another area not too far from here that is worth the drive and a great place to kayak as well.
Multicaching Melee Outside of Bangor
A spectacular multi-cache opportunity will take you down dusty roads where moose are prevalent and it's really great for the "cache and dash" set wanting to combine a nice drive, GPS device know how, and a little guess work on any fine day. If you're venturing that far north, the long string known as the "Studmill Road Challenge" is made for the enthusiast looking to bag over a hundred stashes in one day. With over 125 caches spaced out at about every 3/4 of a mile, most geocachers report that the kids really dig this non-stop action and don't really have time to utter "are we there yet" between each stash. For more details visit, curiously enough, on the [Mass Geocachers website](https://www.massgeocachers.org/index.php/geocaching/123-general-geocaching/105-geocache- challenge) though.
Bar Harbor or any Stretch of Coast Line Here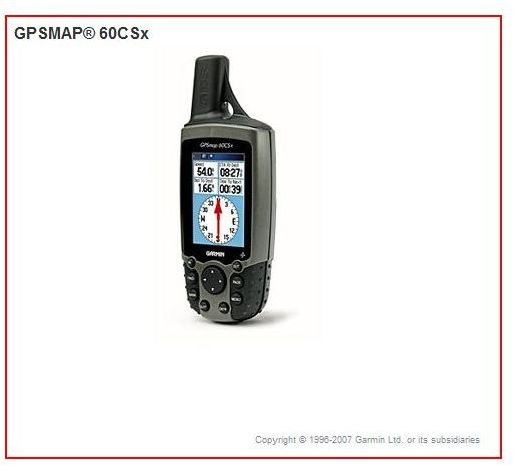 The coastline of Maine is a mighty sight to behold and there is no shortage of opportunities for engaging in the outdoor hobby we're talking about here; especially around the more densely populated areas and the tourist destinations. Here is a moderate cache, in terms of mental difficulty and terrain, in Bar Harbor known as the Hunters Beach Hunt. Always be careful with the slippery rocks but at least they're not the wandering variety that Ulysses had to contend with. Arcadia National Park is too close not to visit from here and you can probably find some virtual cache locations there with any of the resources I gave you above.
Feel free to drop a line in the comment box below if you know of a particular spot in Maine that offers a great geocaching experience. Good luck, happy hunting, and avoid strange, unseemly creatures lurking in the shadows.
This post is part of the series: The Most Popular Geocaching Localities in the United States
If you're an enthusiast on the proverbial prowl for what may lie around the next bend, you'll want to know where some of the most popular geocaching areas are in the United States. Find out where they are based on some important criteria and then make your list and hit the road to the trail.