Where are Some of the Most Popular Geocaching Areas in the U.S.?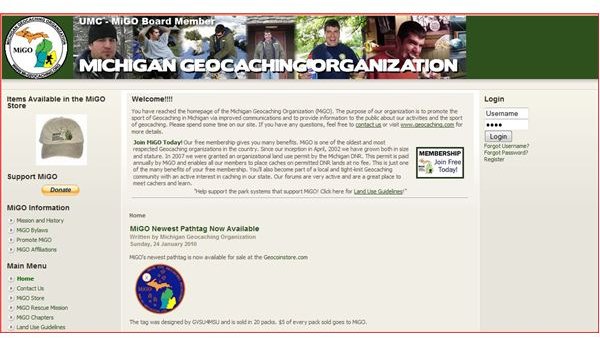 Stellar Geocaching Communities
The most popular geocaching areas in the United States are relative in some ways to where the most people live while they are also subjected to the many personal and fierce loyalties some folks have to their favorite places. The places chosen here, however, meet some crucial criteria which will likely provide the most pleasant experiences to engage in this outdoor recreational activity.
What the places listed below have in common is that they have enthusiastic, well coordinated geocaching communities dedicated to making sure that everything about hiding and seeking a cache is well coordinated and in keeping with local and state regulations. Which means that what is actually on the ground at the cache site matches up with the coordinates that the particular geocaching website you're working with lists it at. This also means that when an enthusiast has worked through any decoding necessary; and arrived at the right spot (out in the field) according to their GPS device, there will be some sort of container with a prize and maybe a log book. Then when they get back to access the internet somehow, they can record their findings on that same website for the next geocacher.
As a side note, if you're looking for the best make and model for this activity, be sure and read What to Look for in a Handheld GPS for Geocaching? That series lays down a good working set of functions and features you'll want to have and then goes on to review the best devices on the market. We're all about putting the best resources right at your fingertips across the board at Bright Hub.
Start With a Good Website
All the popular caching places detailed in this series also have their own websites dedicated to coordinating the hiding and seeking of trinket-filled containers with the various county, state, and federal lands that they're on. It's very important to respect these lands and always "cache in and cache out." Accurately keeping track of what's what and where is important so a seeker, perhaps a little big eyed kid, isn't bummed out when a cache isn't where it's supposed to be.
The following places also have alluring scenery that is very distinct from each other. Aside from being aesthetically pleasing, each large area encompasses sites that can be educational for geological or historic reasons. Also, there are opportunities for matching your wits, technical skills, and physical fitness on geocaches ranging from the easiest to the hardest. Finally, we'll be covering a nice cross section of the country that is well spread out and therefore one area should be reasonably accessible with the help of a good road trip. And this activity is all about the journey anyway.
All Right Where are These Places Already?
Citizens of the Great Northwest might at first disagree to the answers below but that is why that rustic land, which I am undoubtedly partial to, was covered in another series on this subject listing the most challenging places to wield your treasure-hunting skills. Vast open terrain, steep craggy mountains, and high deserts are all terrain features that will demand much from you and by also encountering difficult puzzles and ciphers; you'll be in for a hard row to hoe. Start by reading about what makes this endeavor most challenging mentally and physically in The Most Unusual Geocaches to Engage your Mental Faculties and then go on to learn about the Sunriver of Central Oregon, Montana, and Idaho.
But for our purposes here, we'll be highlighting the well-liked geocaching regions in Maine, the Imperial Valley, Michigan, and Cape Cod. Rather than go into any details about those places in this introduction, I invite you to read the in depth coverage of each of those splendid locales in the following four articles. Then make sure your GPS batteries are fresh and set out for many enlightening journeys.
This post is part of the series: The Most Popular Geocaching Localities in the United States
If you're an enthusiast on the proverbial prowl for what may lie around the next bend, you'll want to know where some of the most popular geocaching areas are in the United States. Find out where they are based on some important criteria and then make your list and hit the road to the trail.