Where to Find Geocache Printables - Free Geocaching Logs, Certificates, Brochures and More!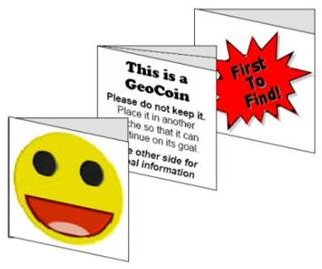 Overview
The thought of geocache printables might throw you off a bit. After all, geocaching is an outdoor sport, not something you sit at a table and do like a crossword puzzle. There are many printed items you may need, though, such as stash notes, log sheets, labels and more. Read on for several links to free geocache printables online.
Geocaching Logs
The most commonly used types of geocache printables are geocaching logs and logbooks. Read the Bright Hub article Where Can I Get Geocache Logs? for a comprehensive list of both printable and preprinted options.
Travel Bug Documents
If you use trackable geocaching items such as Travel Bugs or geocache coins, you may appreciate these geocache printables. The Texas Geocaching Association offers free printable Travel Bug documents. The Travel Bug Passport is a PDF file that explains how a Travel bug works and includes a log as well. The Mini Travel Bug Note is a printable geocache Word document explaining briefly what a Travel bug is. The mini note prints six to a page.
Geocacher University offers printables for trackable items, as well, such as a Geocoin Buddy Sheet and a Travel Bug Travel Guide.
Perhaps you are not sure what trackable geocaching items are either. Read Where to Find Trackable Geocoins to learn more.
Calling Cards, Brochures and Pamphlets

Geocacher University offers free printable calling cards. This PDF file makes four cards per page, which fold into business card size. They feature a colorful cover with the Geocaching.com logo and the words "What is Geocaching." Inside, the cards give a brief overview of the sport and information on how to become a geocacher.
Another free geocache printable provided by the good folks at Geocacher U is a tri-fold brochure. This vivid brochure is packed with information and has a place to enter your personal info or your local geocaching group or association's contact information. There are a dozen international brochures you can print, as well.
GPS Maze also offers a colorful printable brochure. This professional-quality, tri-fold brochure lists geocaching in eight easy steps,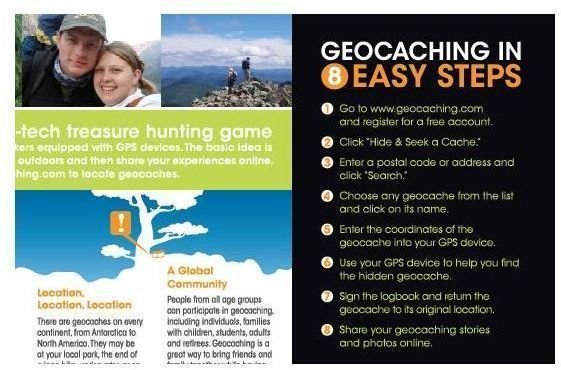 basic rules and guidelines, different types of geocaches and details on where to get more information.
Certificates, Events and Miscellaneous Printables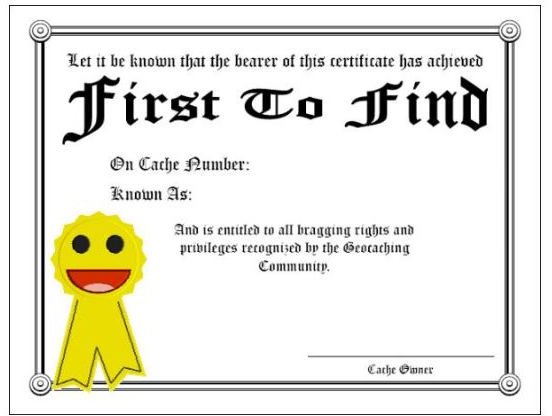 Geocaching websites abound with other free geocache printables. A geocaching blogger known as Lil Devil offers free printable cache in trash out labels for film canisters. You can request free canisters from film developers in your neighborhood, tuck a grocery bag inside each one and slap on one of these labels. Leave them at each cache you find to encourage other geocachers to leave the area cleaner than it was when they got there.
As noted in previous sections, Geocacher University is a treasure trove of them. Along with all of the previously mentioned printables, Geocacher U also offers many others. Their First to Find certificate is a PDF file and is available in full sheet, two to a sheet or four to a sheet format.
Other geocache printables at Geocacher University include a vehicle placard, ID cards, stash notes, coloring pages for kids and geo-bingo cards.
Now all you need to do is make sure your printer has plenty of paper and ink!