Top Five GPS Developments that You Need To Take Advantage of this Year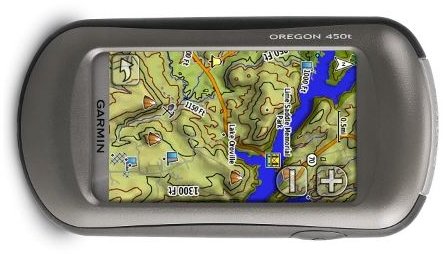 We're already well into the new year, and it's time for manufacturers to start releasing their newest models. And, there are a bunch of GPS devices and apps that are ripe for the picking. So, to assist you with your choices, the list has been narrowed down to the top five GPS developments that you should be taking advantage of this year.
1. DeLorme Earthmate® PN-60w with SPOT Satellite Communicator
The first is a revolutionary product from Spot LLC and DeLorme. Known as the DeLorme Earthmate® PN-60w with SPOT Satellite Communicator, this device has the ability to send text messages long after you've reached the end of where your cell phone still has signal. What sets this apart is that if you're in the middle of nowhere, you still can reach the outside world, especially if you happen to have some sort of an emergency.
You can send freeform texts to either individuals or sets of individuals. You can also share your adventures via social networking sites like Twitter and Facebook. What's really nice about this device is the ability to send a SOS to any emergency center.
2. Affordable Garmin GPS Devices
Next up are two handheld GPS devices from Garmin. Garmin's GPS systems are often pricey, but they have actually made two
affordable handheld GPS devices for the budget consumer. The Oregon 450 ($399 retail) and the Oregon 450t ($499 retail) come with a 3-inch touch screen that you can use even if you have gloves on.
With these devices you can track rises in elevation and changes in barometric altimeter. You can even input your geocaching data points into this for your next geocaching adventure. The only difference between the two devices is that the Oregon 450t comes with a topographic map.
3. Vodafone Navigation iPhone GPS App
Vodafone Navigation has just come out for Vodafone iPhone users. For about $5.00 a month, this iPhone GPS app allows you to input your destination and get directions. You can, however, also reroute yourself based on where you decided to stop before reaching your destination.
Vodafone iPhone Navigation App allows you to search for a variety of things using the app itself. You can turn points of interest on and off, get 3D mapping and directions via voice commands. You get a 30 day free trial when you download the app.
4. CoPilot Live Direction
Another app that is making headlines is the CoPilot Live Direction, which is a turn-by-turn navigation app for the US and Canada. The app is free for 30 days and will provide directions via voice commands. After 30 days, you can still use the app for free, but you will get downgraded from a 3D map to a 2D map and will no longer be able to get voice commands.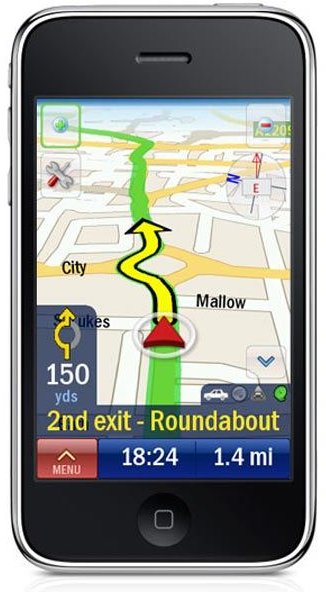 While this may be a downer, it still could come in handy if you don't use GPS all that often and only need it for directions. But, if you do decide to buy the app, you can get it for $2.99 a month or $19.99 per year, which still makes for a great deal.
5. Navigion GPS solution MobileNavigator app for Windows and Android phones
Finally, there have been some GPS developments for non-iPhone users, who have their pick of apps. Navigon has come out with the Navigion GPS solution MobileNavigator app for Windows and Android phones. While you won't get live traffic updates like the MobileNavigator for iPhone has, you will get a bunch of features. These include 3D mapping, lane maps of roads, route planning and a POI database. Another nice feature is the text-to-speech feature which actually speaks aloud both highway and street names.
The MobileNavigator for Windows Mobile will be available at Pocketgear.com and Smartphone.net for $89. The Android GPS app will be out later this year, but the price for this app is not available yet.