Top 3 Affordable GPS Systems - The Best Cheap GPS Units and Features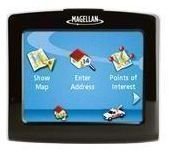 iPhone Navigation App from Gokivo
GPS units and services, including mobile device applications, can be really expensive. But, luckily, there are plenty of deals to be had. After scouring the Internet, three affordable GPS units - and one iPhone app - has taken the prize for the top cheap GPS systems for cars.
It may be best to start with the iPhone app. Since you may not want to purchase an entire GPS system and already have an iPhone, this may be a good way to get your feet wet.
So, if you've ever wanted to try out an iPhone navigation app, then you need to download the Gokivo GPS Navigator, which can be accessed from iTunes. For only $0.99, you can use the application for 30 days. If you decide that you like it, it's only $4.99 per month or $39.99 per year.
What's nice about this system is that there are no contracts to sign. So, if you only want to use it while you're traveling, just pay the $5, and you've got the app for another month.
Magellan Maestro 3200 GPS System
Now, it's time for our top three cheap GPS systems. Up first comes from a name we all know: Magellan. The Magellan Maestro 3200
GPS System clocks in at around $87.00. While the price tag is really inexpensive, this GPS system for cars doesn't feel that way. It comes with a 3.5 inch display screen and is extremely thin. It has a touch screen and a few different viewing options: map view, TruView, map and TruView together and text.
TomTom One XL-S GPS System
Next up is from another well-known name in the GPS industry: TomTom. For around $160.00, the TomTom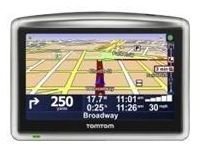 comes with Bluetooth for hands-free cell phone talking. Its screen is really large for a unit this cheap at 4.3 inches. But, it's really the features that set it apart, including text-to-speech and real time traffic and weather updates. You will, however, have to buy subscriptions to these services.
Garmin StreetPilot C330 GPS
The final winner is the Garmin StreetPilot C330 GPS, which will cost you between $150.00 and $200.00. (It would be wise to shop around to find the best price.) The one caveat with this model is that it's been discontinued. But, if you don't mind that, it's a great find.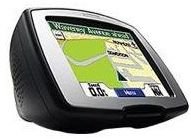 You will get the quality of the higher-priced models with the affordability of the cheaper models.
The StreetPilot is packed with amazing features. Maps of the United States, Canada and Puerto Rico come standard with this model. The standard feature is, however, the points-of-interest database, which has over 5 million entries, meaning that you can find a wide variety restaurants, attractions and gas stations. The StreetPilot also gives you automatic rerouting.