Magellan Outdoor Equipment: Triton Series Portable GPS Navigation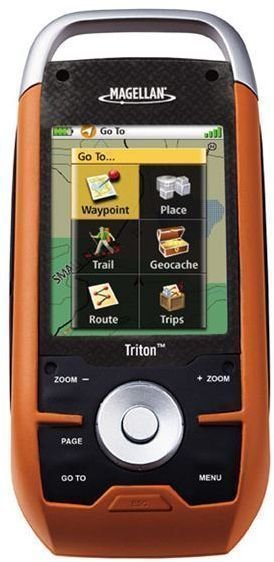 Magellan Outdoor Equipment - Portable GPS Systems
Magellan Outdoor Equipment provides portable GPS devices that allow outdoor enthusiasts to safely explore the wilderness. Outdoor activities such as skiing, hiking and camping are wonderful ways to get out and explore the great outdoors, however, without the proper outdoor equipment, a seemingly ordinary outing can turn into a treacherous situation. For example, let's say a family decides to go on a hiking expedition and are unfamiliar with the mountain. Without a handheld GPS device, the family could take a wrong turn and be lost for hours (or worse).
Magellan provides portable GPS devices that are lightweight and durable. Magellan's Triton ™ brand is a viable option for handheld outdoor GPS assistance for all outdoor situations. Magellan's outdoor navigation equipment is different than the GPS units made for cars because they are smaller in size and are made for ultra portability. The dimensions of most GPS handheld units are comparable to a small smartphone and weigh around 5 to 10 oz. The reason why people choose these navigations systems when going out into the wilderness is due to their rugged design and water resistant casing. Portable Magellan outdoor GPS equipment is designed with a water resistant rubber casing, which allows the device to better withstand minor bumps and scratches. Magellan's outdoor handheld GPS systems are not only great for tracking location, but they also harness the ability to take pictures and record video.
The cost of Magellan Outdoor Equipment can also vary and are comparable to GPS systems that are purchased for cars. Here's a look at three different Triton units with different features and price points.
Triton 2000
One of Magellan's best selling outdoor navigation devices is the Triton 2000 – North America. The Triton 2000 is well designed and is about the size of a smartphone. This functional device also comes equipped with a camera and a flashlight. Outdoor enthusiasts can record their experiences along the hiking trail (and waypoints) with the voice recorder and can store all sounds files on to the expandable SD slot. The SD slot is also used to store additional maps for all North American terrains. Arguably, the best part about this device is the large 2.7" color touch screen. Many users of outdoor navigation devices complain that the screen is too small and that it's hard to read the location of the GPS, however, this is not a problem with the Triton. One can be reassured that their portable GPS will not be damaged due to the tough build of the Triton. The water proof casing can withstand all wet conditions and will be able to handle small impacts caused by minor accidents.
Triton 1500
The best part about the Triton 1500 is the 2.7" color touch screen. Using a portable touch screen navigation unit is much easier and intuitive than a keyboard controlled navigation. Uploading maps is a snap due to the VantagePoint ™ software that is included with the unit. The expandable SD card slot will ensure that all of your favorite maps are located on your handheld device. Another feature that is exclusive to the Triton 1500 is the National Geographic TOPO! These maps provide extremely detailed topography maps of sites within the United States. Overall, the Triton 1500 is a great portable GPS system that is highly intuitive and should be used for people who appreciate lightning fast GPS reception.
Triton 500
The Triton 500 is the more economical version of its predecessors and can be used for all outdoor adventures. The very portable device is made to withstand impact from minor drops and bumps and the waterproof casing will ensure that the unit does not get damaged due to minor water submersion. This cost effective device has some additional features that will satisfy even hard core GPS users. The elevation profile data management and sunrise/sunset tracker are special features that advanced users can play with.