Where to Find Geocaching Containers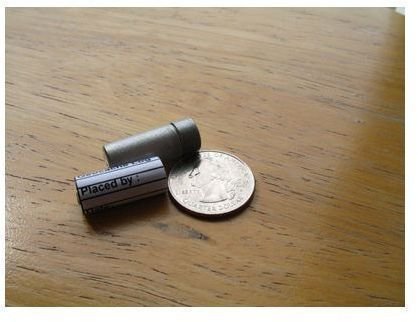 Overview
Whether you are seeking a tiny container for your microcache, a deceptive container that will cause geocachers to look long and hard for your geocache even though you have hidden it in plain sight, or just a standard, reliable, weatherproof geocaching container, you have many options from which to choose. Read on to learn where to find some of the best geocache containers.
Tiny Geocaching Containers
A microcache is simply a geocache that is much smaller than average. The benefit of a microcache is that it can be hidden in locations where a traditional geocache could not, such as a public park or urban setting. If you are setting up a microcache, you will also need a micro geocaching container. Fortunately, your choices are abundant.
The Cache Shack offers waterproof, aluminum microcache capsules in either black or green. At two inches tall x three-quarters of an inch wide and $5.50 a pop, these geocaching containers do the job in a tiny way. Topped off with a key ring, you can safely carry it around on your keys until you are ready to stash your cache.
My Geocaching Store has several microcache containers from which to choose. If your geocache is small but a little wide, you can opt for the Wide Micro Capsule Container, which is 2 1/4 inches tall and nearly an inch wide and comes in an array of colors. The five-pack of micro geocaching containers offers three different (little) sizes for less than $3.00. The teeny-tiny Nano Micro Magnetic geocaching container, pictured here, will stick to metal surfaces and contains a perfectly-sized log.
Sneaky Geocaching Containers
There are several ways to make your cache more challenging, making a geocache puzzle. Another method is to use a geocaching container that does not look like a geocaching container. Confused? An example is the Small Earth Cache Stone offered by Cache Box Store. Similar to those hide-a-key rocks that were quite popular for a while, these faux stones have a small, hidden compartment in which you can store your cache. The Cache Box Store has more of these deceptive geocaching containers, including containers that look like sticks, fence post caps and even light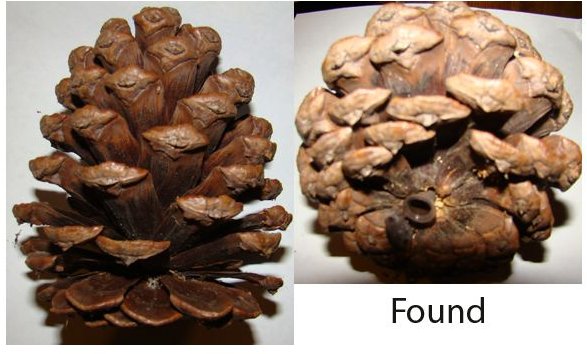 bulbs.
Crazy Caches has an aptly-named section of geocaching containers called Mean & Devious Caches. In this collection you will find geocaching containers such as a bogus golf ball, an imitation pine cone (pictured here) and even less-than-appealing options that closely resemble doggy doo.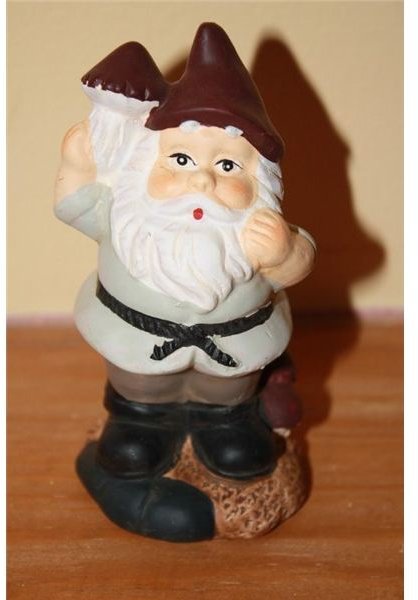 The Cache Shack offers a few inconspicuous geocaching containers, too, although the ceramic gnomes and mushrooms they carry are so charming that they might be carried off by a passerby who thinks she has found a new decoration for her garden!
Traditional Geocaching Containers
Perhaps all you need is a sturdy, unfussy geocaching container. No worries, as there are dozens - if not hundreds - of these available.
Shop 4 Swag carries all kinds of traditional geocaching containers, from mini Tupperware containers to submersible containers to magnetic containers.
Geocaching Store lives up to its name with pages of geocaching containers, including airtight file boxes, ammo cans and pill boxes.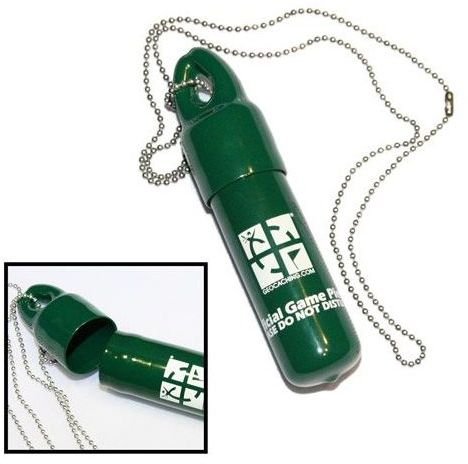 The Cache Shack has many options, as well, such as the Official Geocache Tube, pictured here, which is emblazoned with the message, "Official Game Piece. Please Do Not Disturb!" to ward off any well-meaning hikers who might otherwise walk away with your geocaching container.
Other Places to Find Geocaching Containers
When searching for the best geocaching containers, do not feel as though you are confined to specialty stores. Retailers such as Container and Packaging Supply sell boxes, jars and cans that would be ideal to use as a geocaching container. Other places to look include hardware stores, dollar stores and thrift shops. Use your imagination and see what you can come up with!
Be sure to read Making That Geocache Stash Very Difficult to Find for more ways to challenge geocachers trying to find your cache.