The RoamEO Dog Tracker: GPS Dog Collar Alternatives to Give Pet Owners Peace of Mind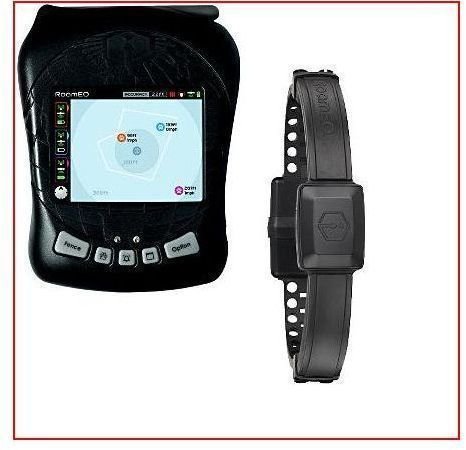 Curtail the Anxiety When your Dog is Missing
Fist off, no roundup of GPS dog collar alternatives would be complete without mentioning the RoamEO dog tracker device. This GPS tracking device will keep track of your dog when you want to know where it is or in the unfortunate event that your pet goes missing. The pursuit of a creating a happy, wagging tail should be the cornerstone in the relationship you have with your dog. But you have to include yourself in that equation and you can eliminate unnecessary anxiety should you have a dog who is an escape artist. Whether they have a strong predatory drive or an overwhelming desire to cause mischief, some breeds will get loose when motivated, but if the dog is equipped with a RoamEO tracking device you can rest easy because that mongrel is essentially tethered to an electronic leash. It's more basic than the other models reviewed in this series as you'll see below.
Features and Capabilities
The collar with the transmitter weighs in at 8.65 ounce which is heavier than the SpotLight and Pawtrack collar box. You'll want to keep that in mind if you have a smaller dog (the biggest collar they make is 14 inches). The collar has a 10 hour battery life when in constant use. Both the collar unit and the receiver use rechargeable batteries.
The RoamEO (available at Amazon.com for around $430) comes with a handheld, portable GPS receiver which displays the information it receives from the GPS collar in terms of direction, distance, and velocity. It has a very basic LCD screen display unlike the various mapping views you'll see on SpotLight and PawTrack. But the RoamEO does update every few seconds so you'll see the dog moving in real time which is much faster than the other two. It can track three dogs at a time if you're a multi-pet owner. On the other hand, users seeking the simplest set up and functionality might prefer the RoamEO since it is a less involved and less complicated pet locating system.
The RoamEO also has the 'geofencing' capabilities which were discussed in the other reviews. This allows you set coordinates such as your yard as a line that you don't want your dog to cross over. Once you set up this GPS fence, an alarm will sound should your dog dare to cross that line. For your convenience, you can reset this virtual fence depending upon where you want them should you be somewhere other than home, for instance. As far as range, they somewhat vaguely state that it will work as far as a mile in line of sight but buildings, heavy timber, and hills might reduce that distance. The receiver will display the last known location of the collar should your dog venture beyond its range.
RoamEO Pup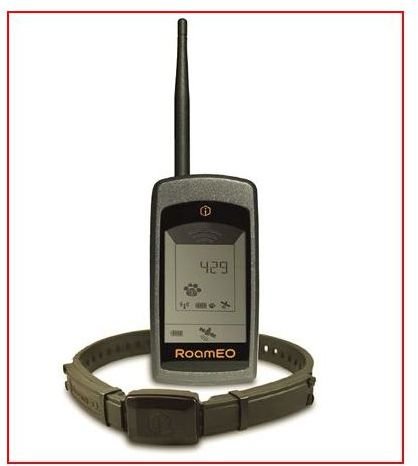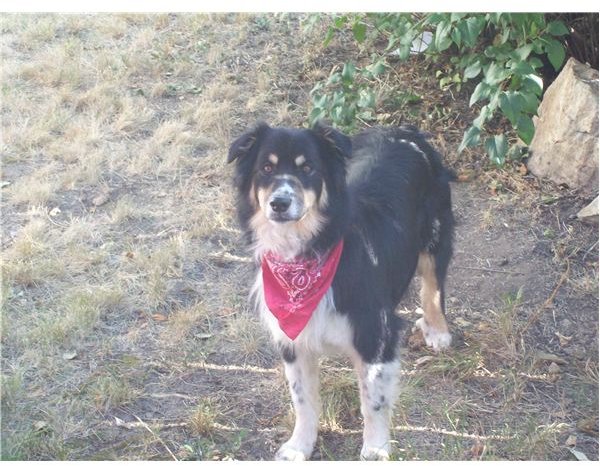 Looking for a cheap alternative? The RoamEO Pup is a streamlined version of the Classic offered for about $110. As you might guess from the name, the Pup is a smaller, more basic LCD receiver that displays a pointing system with arrows that you use to pinpoint your dog's location. It allows for tracking of two pets at a time.
Considering the price tag of the RoamEO Classic and how it stacks up to the other GPS collars detailed in this series, the RoamEO wouldn't be my first choice. With the concise, informative reviews of some of the best GPS dog locating systems described in this series, I'm sure you'll find the best product for your particular set of circumstances. And I do hope the only thing you'll ever need it for is peace of mind.
Other GPS Dog Collar Alternatives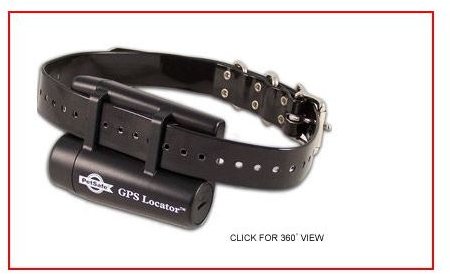 The PetSafe GPS Locator is a cheap offering that prices out at around $96 but you do need to purchase service plans based upon a gamble of how often you anticipate your dog will go missing. You can track your dog on the internet or via phone with one of their representatives. The system alerts you as to where your pooch is by E-mail, text, or with a voice message. The battery life is good and you have several mapping options for tracking that blip which represents your dog such as; street, aerial, and in some cases birds-eye. Find out more about it at PetSafe GPS.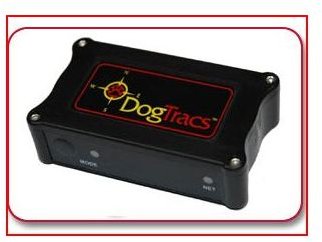 CostCo has a product called DogTracs that is $69.99 with the additional cost of the service plan. This offering also combines wireless and GPS technology all linked in with a web based hub of pooch finding personnel. It doesn't have many of the bells and whistles the SpotLight has but it is a capable option although I would really look hard into the actual GPS box that affixes to the collar to see if it is as durable and secure as the other products highlighted in this series. None of this technology is any good to you if it doesn't stay on the dog when he's screaming through brush and brambles chasing a squirrell. You can find it at Dogtracs.com.
With this comprehensive resource as a guide, you should be able to make the best decision based on you and your pets needs. At Bright Hub, our goal is to have the unbiased knowledge you seek arranged cohesively in the same place so that you can be an informed consumer and find exactly what you're looking for, even when you didn't even realize what, exactly, you were looking for.
This post is part of the series: Your Best Options for Tracking a Dog With a GPS Device
This comprehensive series first outlines the factors you should consider before investing in a GPS dog tracking system. Then in subsequent articles, reviews of the four best models available on the market, complete with links on where to buy them, are presented so you can make an informed decision.