2009 and 2010 Ford SYNC Review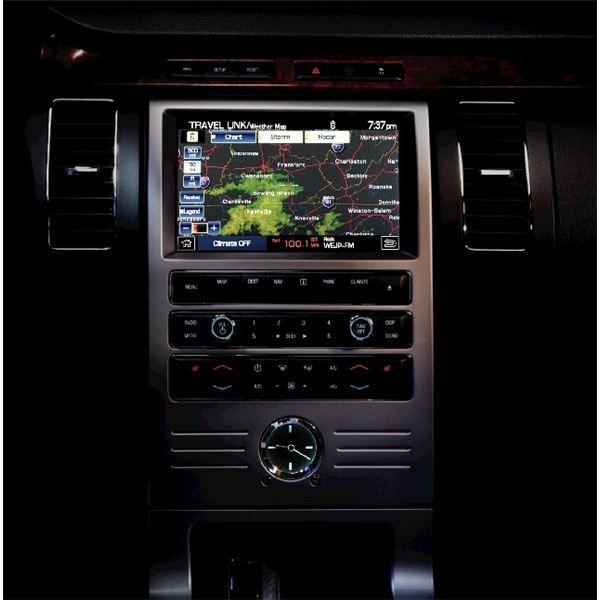 Ford SYNC Partnered With Microsoft
Dr. K. Prasad Venkatesh, leader of Ford's Infotronics Research and Advanced Engineering admits the SYNC system is geared toward Generation Y or "the 57 million people born between 1981 and 1995." As a baby boomer myself, and a Ford dealer, I tend to disagree with this statement. I've used Garmins and Chrysler systems, and this by far out shines both.
The Ford SYNC Model 301A, which comes standard in all 2009 and 2010 Limited and high-line Ford, Lincoln, and Mercury vehicles is powered by Microsoft. It is also available as an option package in other Ford models at an MSRP price of $1935 (the dealer's cost is $1345).
The most impressive feature of the Ford SYNC is its capability to download Microsoft updates from the Internet or at a Ford Dealer. Other GPS systems software updates often mean a new device. Much easier than I thought to use in my 2010 Ford Flex (also equipped with a refrigerator in case I'm thirsty), this model comes with:
Voice-activated, hands-free calling
Advanced calling features
Audible text messages
Multilingual intelligence
Vehicle Health Report (VHR)
911 Assist
Voice-activated music
Traffic feature
Directions by destination
If you must have one of these, here's a breakdown of how easy each feature is to install and immediately start using. Additional information is available on SyncMyRide's website.
Phone Capabilities
As a baby boomer, I headed out to my Ford Flex, with manual in hand and powered up my SYNC system and browsed the phone features:
Voice-activated, hands-free calling - The only downside to the SYNC phone system, is not all phones support the system. To find out if your phone does, visit Ford's phone compatibility web page. Once you turn on the ignition and the radio, the SYNC screen guides you through 7 easy steps to pair your phone with SYNC. Up to twelve phones can be paired with the model 301A. Step 7 even downloaded my entire cell phone's contact/phone book with one touch, including call history. Making a voice activated call is easy by pressing the PHONE button which takes you to the main menu. From there you are prompted to say "Phone," and then, "call…" or dial the contact you wish to reach from your phone book. Press the PHONE button to end the call.
Advanced Calling Features - Features here include caller ID, call waiting, and conference calling all located on the radio/navigation display screen.
Audible Text Messages - This allows your bluetooth phone to convert text messages from your phone to audio. It also reads them out loud and you can reply from 20 predefined responses.
Multilingual Intelligence - the SYNC system is fluent in English, French, and Spanish.
Vehicle Health Report and 911 Assist
Vehicle Health Report - Because the 301A SYNC model has up to 70 computer modules, it can quickly compile your vehicle's health report or VHR. Before using the VHR, you must register your SYNC at SyncMyRide and set up an owner account. The VOICE button allows you to simply say, "Vehicle health." You will be asked to say the Vehicle's Identification Number or VIN and mileage and you'll receive a text or email (depending upon set up preferences) to let you know when your VHR is ready at the SyncMyRide website. It also provides you a quick link to the report. The VHR online report allows you to schedule a maintenance appointment at your dealership with a one-touch feature.
911 Assist - The 911 Assist feature activates each time the driver enters the vehicle (if you have your paired cell phone). A 911 call will be made for you if your airbags deploy. It also shuts off your fuel pump. You'll have a choice to stop the call by hitting the end call PHONE button or continue with the call until you reach a 911 operator. At that point, the voice activation system allows you to communicate with the 911 operator. If unconscious, the SYNC's GPS system will inform the 911 operator where you are.
Traffic Features and Directions by Destination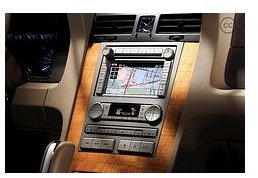 Traffic Features and Directions by Destination - If you drive the same route to work each day, you can pre-program your route and receive instant traffic alerts, road construction blocks, and alternative routes. The traffic feature is programmed through SyncMyRide and, if taking on a different course, can provide similar information. From the SyncMyRide website, you can type in multiple destinations, with addresses, similar to the Garmin NUVI to get turn by turn directions. You can save each destination by a one-word name and once pre-programmed, the voice-activated system on the navigation screen will get you to your destination by speaking the one-word destination name.
Other features include adding sports updates of your favorite teams, news and weather favorites, top breaking stories, and new SYNC technology updates.
The traffic feature will even inform you if you should leave "now" or "later," depending upon programming preferences.
Summing Up Ford's SYNC System
The Ford SYNC system partnered with Microsoft is ever-changing and top of the line when it comes to GPS and in-vehicle services. Beyond the 301A model, Ford offers the 2000 series ranging from $395 to $700. Not all SYNC systems come with the navigation screen or are voice activated.
Other features such as personalized ring tone support, voice-activated music where you can select type of music or musician are also available. Uninterrupted phone capability once you leave your car is a one-button touch so you don't lose a call.
The Ford Website, offers a link explicit to the SYNC system. You can also ask a question or browse one of the frequently asked questions or FAQs at the Ford SYNC answer center.
Provided here in our Media Gallery directly from Ford's Media Center are brochures for:
Navigation systems will come and go, however the 2009 Ford SYNC with navigation system has already improved for the 2010 model year. As a Ford dealer myself, I recommend downloading the brochures here and visiting SyncMyRide.com before a trip to the dealership. Once at the dealership, because there are many SYNC models with different options, test drive many vehicles to determine ease of use. Finally, keep in mind that MSRP and dealer price are usually around $300 to $600 dollars apart, so you have some room to barter that vehicle price down.
Jean Scheid is a registered writer/user of the Ford Media Center.