Lowrance XOG Offers "Cross Over" GPS Use For Active Users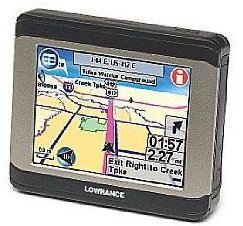 Introduction
While many GPS units provide simple road maps, the Lowrance XOG can display outdoor topographical features and even various tracks. These typically have voice navigation, a large touch screen, road based maps, Topographical maps, and the ability to navigate off road.
Lowrance Reviews
The Lowrance XOG units fit the crossover role quite well and has receive review ratings of better than 3 out of 5 from reviewers at reputed sites. These include both user ratings and editor/expert ratings. At approximately $220 it fits the needs of people who not only drive frequently but also go out on outdoor activities quite often as well.
The Lowrance unit uses the same navigation screen when driving or hiking outside the vehicle. This varies from many units that treat these two kinds of activities as separate modes.
The program can also use the same address book and street maps for each type of navigation. The Lowrance GPS has the same features for trail use as well. It also has the ability to navigate in a straight line. Using the device you're even able to leave breadcrumb trails, in case you need to backtrack from your current location. These breadcrumb trails could be saved into memory cards for future use and evenshared with others.
Finally, you can zoom into details very closely on this unit, while geocaching capabilities are also built-in.
Features
The Lowrance has a Dyna Trak 12 channel receiver and the reception is generally very good even inside homes. The satellite lock is quite quick even when compared to the recent SiRF III based receivers found in many other units.
The GPS unit also has the ability to download image maps from sources like Google earth. Downloading of topographic maps are also catered for. This feature can really ease your need for details found on the programs maps. For calculating routes you have options of fastest time, shortest distance, expressways, or back roads. Maps are also simple to view cllearly and they are easily readable.
The touch screen on the GPS unit also displays the maps and streets with a brightness that is good inside the vehicle. While the touch screen is quite responsive to your gestures and you could easily pan the background maps to view a larger area. At street corners the unit will zoom in if there is a turn coming up, otherwise it shows the zoomed out view when your destination is on a straight path. Information overlaid on the map can also be moved around on the display to suit your need for not cluttering up the map view. What gets displayed can also be controlled. Lowrance XOG has 3 million POIs that includes hotels, restaurants, and gas stations. While including shopping and attractions.
The navigation and the corresponding voice directions are good. Combined with the zoom on turn coming up, the navigation is quite useful. One qualm however is that the app does not clearly indicate when you have actually arrived at your destination.
Finally, verbal directions tell you when a turn is coming up and that the turn is x amount of feet away. The volume of the GPS units voice instructions are also loud enough to be comfortably heard inside the vehicle despite the road and the vehicles noise.
Overall the unit is quite easy to use.
Disadvantages
The battery life is a big disadvantage as it is only lasts about two hours, so if you're out on a trip some 2 hours away from your vehicle you are likely to end up with a dead battery. Another issue when outside the vehicle is that the display is not visible in bright sunlight, for outdoor trips this is quite a problem. A suitable sunshade may be an accessory that you'll always need on outdoor trips.