Where to Download the Best GPS Freeware
There are dozens, if not hundreds, of freeware downloads available for and pertaining to GPS devices. Following are some of our favorites. Have a personal fave not listed here? Feel free to leave your choice for the best GPS freeware in the comments section of this article!
track-n-share
track-n-share is a GPS freeware application designed to help you prepare for travel and then share details of your trip afterwards. Using track-
n-share you can download your track from your GPS to your computer. Upload digital photos from your travels and tales of your trip to accompany the track. You can place the pics onto a satellite image of your track to preserve your memories or share with friends and family. If you choose, you can also upload your completed trip data to the track-n-share website. Download this GPS freeware at track-n-share.com.
GGals' Geocoder
GGals' Geocoder is perhaps the best GPS geocaching desktop widget. It works with both Google Maps and Geocaching.com. After downloading this freeware, you can enter an address and receive GPS coordinates instantly. It will also open Google Maps with the address displayed and show you a list of geocaches nearby that address. You can download this GPS widget at widgets.yahoo.com.
MapSphere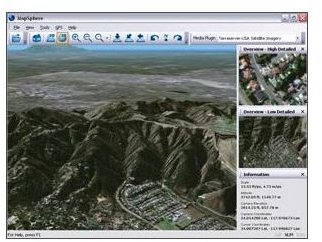 Download maps and satellite images, store your mapping data on your computer for quick, offline access and display the locations of other users with this GPS freeware application. You can create a travel diary, communicate with like-minded travelers and let other MapSphere users keep track of your location if desired, as well. This freeware is best if you are looking for a great way to organize and exchange GPS data with friends and other users. Go to mapsphere.com to download this GPS freeware.
EasyGPS
EasyGPS is a GPS freeware application that allows you to display data using numerous different types of maps. You can scan your own maps, download aerial photography maps or check out your route on a topo map. Use it to not only create maps but also edit and transfer them between your GPS device and your computer. EasyGPS works with most makes and models of GPS devices, including Garmin, Lowrance and Magellan. Download this GPS Freeware at EasyGPS.com.
USA PhotoMaps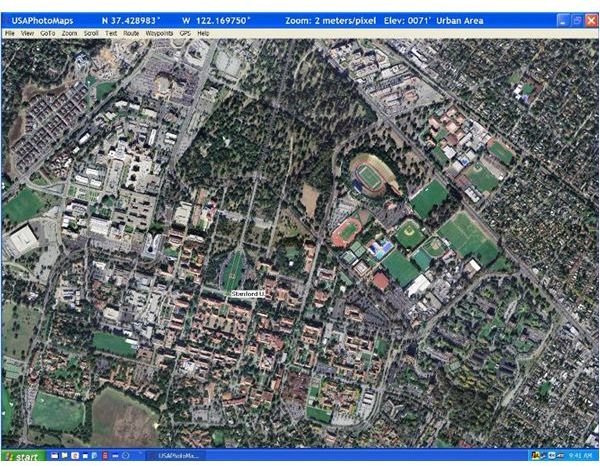 Want the best GPS freeware to download either topo or aerial photo maps? USA Photo Maps might be the freeware you seek. You can scroll and zoom on the maps, check out coordinates and find landmarks. Customize your maps by adding your own waypoints, including your favorite routes or inserting text that might help you later. No matter where you plan to travel in the U.S., USA PhotoMaps will help you out with maps to any address, U.S. Geological Survey landmark or coordinates within the United States. Download this GPS freeware at jdmcox.com.
More GPS Freeware
No matter what type of GPS freeware you seek, you can likely find the best information here at Bright Hub. Check out more articles such as Totally Free GPS Software for Mobile Phones with amAze GPS, Magellan Meridian Free Downloads and Where to Find a Free Online Cell Phone Tracker.