SpotLight GPS for Dogs: Know Where your Dog is at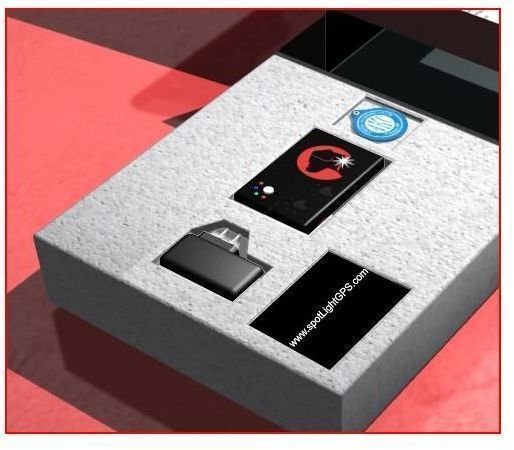 An Innovative Partnership
The SpotLight GPS device for use in tracking a canine friend is a relatively new product that combines the capabilities of GPS for dogs with the expansive resources of a nationally renowned organization dedicated to identification techniques for dogs and recovering lost animals. This organization is known as the American Kennel Club Companion Animal Recovery (AKC CAR). This partnership bodes well for the result, which is to find your dog in the event that it has gone missing. The bottom line is that this GPS-based pet locating system will enable you to know exactly where your pet is at any given time. When those paws are up and your dog is long gone having left no note, having a GPS device to track your wayward mongrel can assuage a great deal of your anxiety. especially if you are prone to envisioning worst-case scenarios.
SpotLight's Functions, Features, and Capabilities
Positioning Animals Worldwide (PAW) makes the SpotLight GPS product. PAW is not one of the big names in the GPS industry. That is not a bad thing, though, because their primary purpose is using GPS technology to return pets on the lam to their owners. So far, users of this product are happy with it.
This product is simply loaded with features. For instance, the locator not only gives you the location and direction but also tells you how fast your freewheeling canine is prancing about town. The black box affixed to the collar uses Advanced Global Position System (A-GPS) which combines satellites and cellular networks. With a rugged strap wrap, it is lightweight at 2.5 ounces and is built to take on the elements and a dog's propensity to shake, wiggle, and roll.
It comes with three items in the box: the locator box (which has a Velcro fastening strap so it can be taken off the collar); the battery charger; and an AKC collar tag (which has your dog's private identification number).
The AKC CAR has over four million pets enrolled (for the duration of their lives) in their database. This organization has personnel on call 24 hours a day for the sole purpose of finding your lost dog using the GPS function. They are like having an extra team on hand for the search that work in conjunction with the other SpotLight methods you will have. They will give you turn-by-turn directions via cell phone when you are searching for an AWOL pet.
The battery is rechargeable and removable so when the battery is low, it sends an email or a message to your cell phone. You can buy an additional battery and switch them out for continuous coverage or keep Fido on lock down inside until your lone battery recharges.
There are five lights on the collar device itself; the big one is a spot light that can be activated remotely so that your dog strobes like a mobile disco party to make finding him easier in the dark. The other four smaller lights warn of the following respectively; the alarm system is active, the battery is low, that you are connected to a cellular service, and that you are connected to a GPS satellite.
The black box attached to the dog's collar also has two important and clearly marked buttons. One button will deactivate the device if you are taking him on a walk or a drive out side of his predetermined perimeter. Another button on the device is for the Good Samaritan who finds your wily canine to push and then immediately that position is sent to the owner and the AKC spotters. With all these great layers of coverage, the SpotLight GPS is your best bet when it comes to keeping tabs on your dog. With so many features, it is a wonder the dog cannot use it to order food and treats to be delivered to a specified location.
This post is part of the series: Your Best Options for Tracking a Dog With a GPS Device
This comprehensive series first outlines the factors you should consider before investing in a GPS dog tracking system. Then in subsequent articles, reviews of the four best models available on the market, complete with links on where to buy them, are presented so you can make an informed decision.