Garmin GPS Dog Tracking Systems Available to You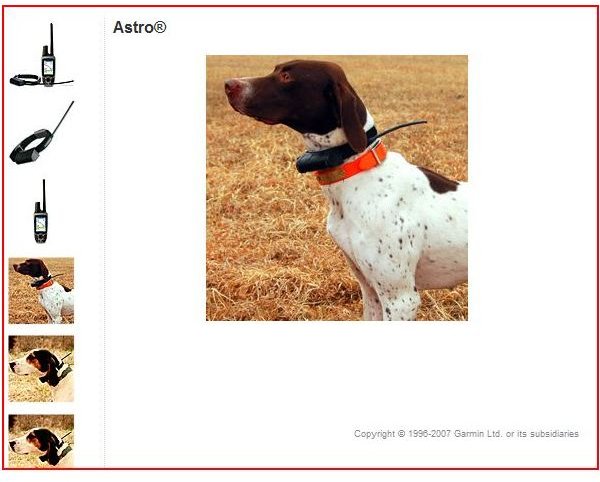 Is your Mutt or Blue Blood a Priority for Garmin?
If you want to GPS your dog than this article series is a must read. In a minute, we will get to the Garmin offerings but first let me make an important point. The first article detailed the SpotLight GPS, which I believe to be the best all around and thoroughly capable GPS pet tracking system while the second article reviewed the PawTrack product, which is also a very worthy tracking device in its own right. Both of the manufacturers of those products are exclusively in the business of using the combination of GPS and cellular phone networks to track and recover lost pets or simply monitor their migrations. Bringing a product to the market for that exclusive reason and marshalling additional resources to create more layers of tracking coverage bodes well for both of those products. All their resources go into making the best GPS product for pets given the particular challenges of making a GPS device small, durable, and logistically feasible with which you can send your dog out into the world.
Garmin makes some of the best handheld portable navigational GPS units in the world which means they do not rely exclusively on how well their Garmin Astro device for dogs functions or how it performs. It is by far not their best seller in contrast to the previously mentioned pet tracking units. I feel their device falls short in meeting the special challenges a GPS dog collar poses that the other two innovative models discussed above does meet. Primarily meaning the Astro has traditionally been too big, bulky, and straight out of a Jetson's cartoon. However, improvements have greatly added to the value of this unit, as you will see below, and for certain activities (say you have bird dogs for instance), it is your best choice.
Reviews of the Garmin Astro
Two of my colleagues have already outlined and reviewed the Garmin Astro thoroughly in Garmin GPS Collar for Dogs and Garmin Astro GPS Dog Tracking System Review. Please read and refer to those articles for the details about this Garmin offering for pet control. As you will see, it has some great functions especially for hunting dogs. In addition, the newest model is a great improvement over previous models since for one thing a counterweight is not necessary just to keep the collar in place.
As I have already stated, I am partial to the SpotLight and PawTrack GPS applications respectively. Sending your dog out with the goofy antennae the Astro has to mingle with other unadorned dogs may just tank their self-esteem (not to mention the chance of entanglement and your dog constantly trying to remove the blasted device). Those other dogs might lambaste your dog with derisive comments about looking like a 1950's era T.V. set. Maybe it's like sending a kid to school with one of those over the head retainers; we know how mean kids can be.
All joking aside, the Garmin Astro is certainly a viable choice so read those reviews that list the price, do a price comparison, and determine what the most important features and functions that you want before you make a decision.
This post is part of the series: Your Best Options for Tracking a Dog With a GPS Device
This comprehensive series first outlines the factors you should consider before investing in a GPS dog tracking system. Then in subsequent articles, reviews of the four best models available on the market, complete with links on where to buy them, are presented so you can make an informed decision.