GPS Holders for Motorcycle Handlebars: Knowing your Best Options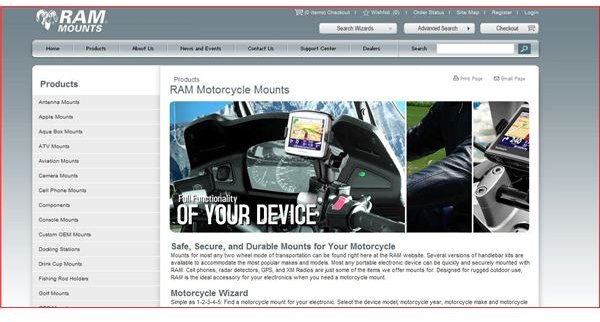 Going Down the Road Feeling Bad
The handlebar mount that attaches your navigational GPS device to your motorcycle, for optimal viewing while riding, is an essential piece of equipment. All mounts are not the same in terms of pricing and capabilities so this article is dedicated to sifting through all the options to help you make the best choice. One of the companies highlighted below that specializes in mounting electronic devices to vehicles will certainly work well for you.
The benefits of having a GPS device affixed to your motorcycle as well as some very insightful considerations about purchasing the best one dependent upon factors such as where you'll predominantly be riding and budgetary limitations are laid out for you in GPS for Motorcycles: A New Age of Navigation. Refer to that helpful resource if you are on the fence about whether you want to add a GPS unit to your ride or if it's time for an upgrade. The Best Magellan Motorcycle GPS Mount For You is going to be a must read for those of you owning that brand.
Important Factors to Consider Before you Buy!
Before you buy the one of these GPS holders for motorcycle navigation, decide if you want it installed professionally or if you possess the mechanical skills to do it yourself. You'll want to think about whether the mount allows for locking the device securely to the bike so that only you can remove it by key. Also important to consider is whether you want to be able to remove it quickly and conveniently so that you can use the same GPS device on another vehicle you own like a car, truck, or ATV. In that case a package deal of mounts for that express purpose might be in order. Since changing the batteries will be vital, you won't want to make the mistake of permanently securing the GPS unit onto your handlebars without leaving yourself the ability to do that. Incidentally, some manufacturers include a mounting apparatus with the purchase of a GPS device. The TomTom RIDER 2nd Edition is one such model that I know of which comes with a high quality Ram mount (Ram is highlighted below). You can find it at the TomTom Factory Outlet.
THE BEST COMPANIES SPECIALIZING IN MOUNTING ACCESSORIES
Ram Mounts
Ram is a very well respected company that specializes in making mounting apparatuses to securely attach electronic gear, such as GPS devices, to boats, planes, and motorcycles. Just use their handy their Motorcycle Wizard by inputting all the particulars of a GPS (brand/model/year) and your motorcycle (brand/model/year) and what they have to offer for that combo appears which will likely include the most popular models. Many mounts can be locked into place and there are different options in terms of where on your bike's handlebars you want to fasten it to.
Having the wizard tool the Ram site has mentioned above is really important because bikes from Ducatis to Harleys can be vastly different. So keep this in mind if you're going to search for some bargain deals on a mount which are easy to find on any price comparison site. You'll need to know if the GPS, motorcycle, and the mount linking the two of them are compatible. If I were to take on a project like this by myself, I would call the customer service folks to ensure that it will work or consult a bike shop that is accustomed to doing this kind of work if it isn't entirely clear up front. It's better to save you the hassle of the mount not working out and having to ship it back and start all over.
Leader Motorcycle Accessories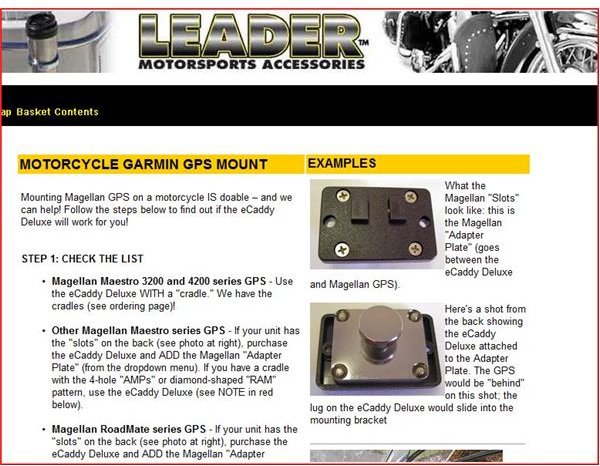 Leader Motorcycle Accessories also make high quality mounts that you would assemble yourself and their website provides some detailed information about how to best assemble one of these products. They specialize in eCaddy mounts which work with Garmin and Magellan devices.
MOTORCYCLE ACCESSORIES R -US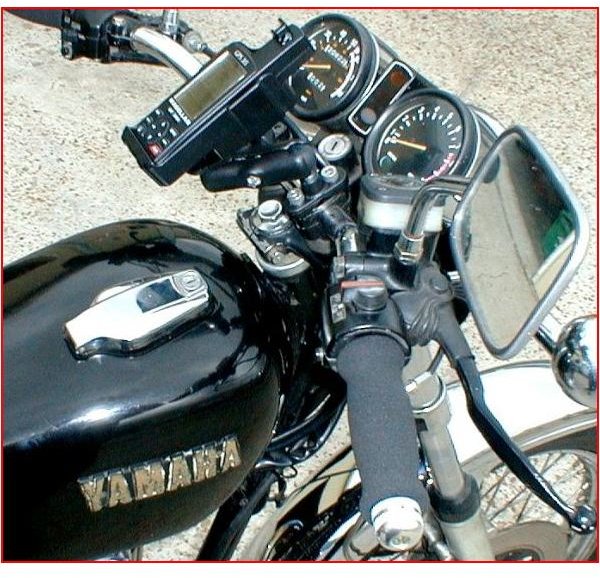 The handy and mechanically capable motorcyclists among you who find working on your bike a passion might want to expand your search and see some other options you might find favorable or more challenging. There are some smaller companies out there that specialize in manufacturing gadgets for motorcycles. Just because they're not well known doesn't mean they don't put out a good product. Check out MOTORCYCLE ACCESSORIES R -US, for instance, to see what I'm talking about.
There you have it, some of the most respected mounting manufacturers out there. Now you just have to consider which features you want and how much you're willing to spend. Then get out on the road and smoke that lightening with your heavy metal thunder.