RoamEO Dog GPS Tracking and Location System: A High Tech Method of Keeping Track of Dogs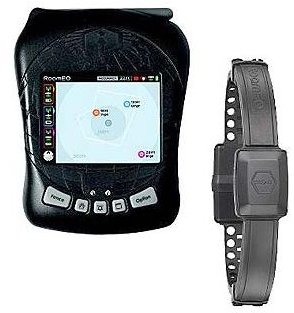 How does RoamEO Work?
This dog location system is completely GPS enabled. Unlike other models of this type, a cell phone service is not needed to activate or use it. As of 2011, there are two models available.
The RoamEO "Classic" model is built with a portable handheld WAAS enabled GPS receiver. It can display information relayed from its compatible GPS dog collar. The 320 x 460 pixel color LCD screen shows the specific location, velocity and direction of your dog within three miles. This information is updated every few seconds, giving you real-time accuracy. The collar is waterproof, lightweight and suitable for most dogs. Both devices are powered by rechargeable batteries that can last up to 10 hours.
Alternatively, the RoamEO "Pet" model has a WAAS GPS receiver with a 3.5 inch color LCD screen. It shows their real-time location with constant updates. A customized "fence" The "Pet "model can track three dogs within a mile radius and is also powered by rechargeable batteries.
System Features
Both the "Classic" and "PuP" RoamEO dog GPS tracking system receivers can be set up to create a GPS fence that can establish a virtual perimeter. If your pet crosses the boundary, you will be notified by an alarm on your receiver. Each unit can add up to 3 collars per receiver.
Unlike other dog GPS tracking models, the RoamEO GPS location system does not require paying a service fee set up. It is ready to use right away without any need to program it.
The flexibility of this GPS system makes it suitable for dogs in heavily forested areas, wide open spaces, and urban locations.
The GPS receiver for both models shows the battery status for itself and the collar, letting you know how much battery life you have left.
Is it Worth Purchasing?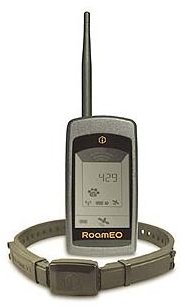 If you are concerned about price, it is not that cheap. The "Classic" model costs about $400 for a single receiver and collar. You can purchase the RoamEO through Amazon.com. As of 2010, both models can only be purchased in the United States due to radio frequency issues.
The RoamEO dog GPS tracking system's three mile range is suitable for many people. However, even though it is able to track well in multiple environments, it may be too limiting for hunting and other working dogs that may need a longer range of distance.
Resources
Images of Roameo gps units by permission from Amazon.com
Information on Roameo from Petronixs website.