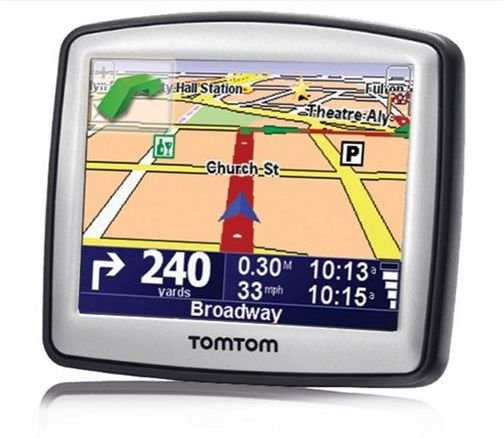 As they continue to expand their market, TomTom GPS devices endlessly receive good reviews and feedback on their products' performance.
As a result, here are customers' favorite TomTom GPS models: the XL330S Portable navigation system, Tomtom Rider 2 Motorcycle navigation system, TomTom One third edition, TomTom 340 Car, and TomTom OneGPS. Users all over the world have given these models a rating of 85 to 90%.
TomTom One GPS
It was released in the middle of August and drove their way directly to the heart of the consumers. Among the top features of TomTom one are portability, ease of use, touch screen, and stylish look. With its two-hour battery enabled power, this device can give you a 3D map view in 3.5 inches of screen and turn-by-turn navigation. It also has 32 MB internal memory and Bluetooth capabilities.
TomTom One 3rd edition

It surpassed its TomTom One ancestor as it offer the market both 2D and 3D map view and navigational. Loaded with maps and travel information, this third line of TomTom One will drive you all over Canada and US. Light as a wallet, this is a plug and go device. Improved memory size is also one of the major difference it has compared to the TomTom One. It has a 3.5 inches anti-glare display screen that would let you drive around bright and sunny days.
TomTom XL 330S
Its portable navigation system is another innovative GPS device from TomTom brand. Built with a chipset that acquires the GPS signal faster, this device surely has it all from text to a speech navigational mode, preloaded and detailed maps of Canada and United States, a million points of interest, editable maps, a 4.3 inches touch screen display, and two hours of battery life.
TomTom Rider 2

Created for two-wheel vehicles, the TomTom Rider 2 is a weather proof GPS device that will ride with you all the way. Sold with preinstalled and detailed maps, this rider device is set to go. It has a 3.5 inches viewable and antiglare screen that shows 3D images of map as well as route information. This device also has a voice command that provides rider accurate travel directions. With its Bluetooth function, you can easily connect your GPS device to your phone and accept incoming phone calls while driving.
Tomtom 340 GPS

Another leading TomTom GPS device is the TomTom 340 car GPS. With its detailed maps of United States, Canada and Mexico, this device is here to drive you around the world. Built with seven million points of interest, this TomTom is an excellent satellite navigator. With this IQ enabled device, you can expect a routing alternative at a faster time. The highway lane assistant function of the TomTom 340 will keep you safe on the road as its gives you advance warning of approaching cross roads and dangerous curves. It is also a capable lane assistant that would keep you on the safer side of the road.
.
If you opt to get a GPS might as well go for the best. Check out for these five user-recommended products from TomTom GPS and experience satellite navigation at its best.