Top Navigon GPS Reviews: What are the Best Navigon Units?
Navigon GPS Models and Comparison
Are you considering purchasing a GPS device from Navigon? Then read on to learn about the top four Navigon GPS currently on the markey.
Navigon 7100
This 4.3 inch wide screen Navigon device is a powerful GPS navigator that provides precise information. Basically, the Navigon 7100 has features that most of the other GPS devices have: voice command prompt, lane and traffic assistance, 256 internal memory, preloaded maps, preinstalled POIs, and 2D and 3D map views. What makes it better than other devices are the extra features that go with its reasonable price. Its competitive advantage includes advanced software for faster updates and upgrade functions, live traffic updates, and a better LCD display. This navigator device is a gadget that works best for the people who look for GPS devices and not anything else.
Navigon 5100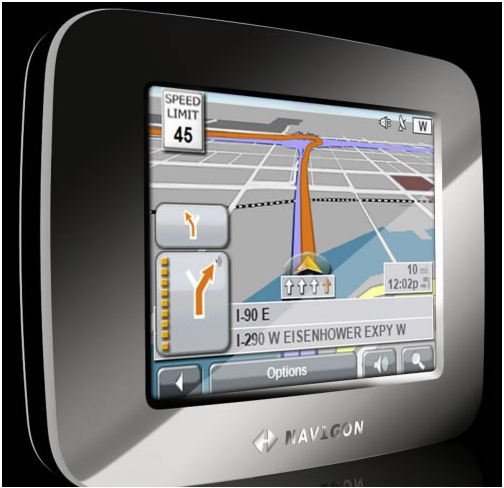 Equiped with text-to-speech technology, a 3.5 inch wide touch screen display, lifetime free traffic updates, restaurant ratings, and high-quality imaging and visualization, this Navigon GPS unit is a driver catcher. Encased in a chrome finishing, the Navigon 5100 is a designer GPS that justifies functionality and style. Aside from the live traffic updates and lane assistance services, this satellite navigator device shouts out the name and addresses of the best restaurants in town. It also ensures prompt help in an emergency situation because of the Direct Help function that it is equipped with. This all around GPS device is a "must have" travel device for you and for everybody.
Navigon 8100T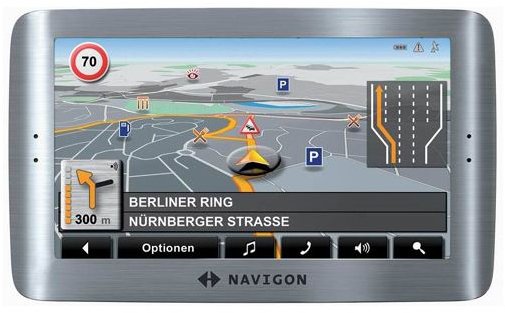 The Navigon 8100T is a car GPS that lets you do street address searches and gives you quickset route and fast/short route options. It has a built-in antenna that acquires signal fast and enables hands-free calling and other Bluetooth functionality. The Navigon 8100T GPS is loaded with maps of Canada, the USA, Puerto Rico, and the US Virgin Islands. It displays street and route information on a 4.8 inch wide colored screen. Other useful features include automatic routing, 3D map view, automatic day/night mode, built-in speakers, and Emergency Help.
Navigon 2100

Loaded with forty-eight US states maps, this satellite navigator unit is automotive GPS that offers driving assistance to everybody. With a battery life lasting for three hours, you can surely set a longer trip with your family and friends over the weekend. It also has a wide view screen of 4.3 inches for a better and clearer image and map viewing function. It also loaded with comprehensive POIs as the other Navigon units have and comes in a sleek design. What's more is that the Navigon 2100 is also integrated with traffic updates and text-to-speech ability. This entry level GPS navigator is considered one of the best especially when it comes to the affordability issue.
Is Navigon GPS Best for You ?
As the use of GPS become wider and wider, one can really find it hard to choose for the GPS device that would give them the most of its functions. But, with Navigon GPS, expect the most of GPS functions and features at price most friendly to your pocket. And, with these top Navigon GPSs, you can truly get the best of their technology.