The Five Best Picks for Nextar GPS - ARCHIVED

Editor's Note: This article was orginally published in 2008 and is based on the author's opinion at that time. The article has been archived but left online for informational purposes. It appears that Celestron may not be currently making new models, as most of these products are only available second-hand. According to user reviews, a common complaint is that there is no way to update the maps on these older models.
Looking for a GPS from Nexstar? Here are some of the finest Nexstar GPS devices that can help you spot the route of your choice when you're on the road.
Nextar SNAP 5
The SNAP 5 is a five-inch text-to speech navigation system that lets you drive all the way to your destination with simple inputs from point A to point B. Manufactured with a built-in battery that last all day, it also has a built-in speaker that allows its driver to listen and enjoy the road. The proud five-inch wide screen of this baby lets view preloaded maps and images clearly and brightly.
Nexstar Q4 GPS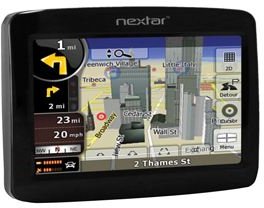 The Nexstar Q4 GPS is a satellite navigation device for your car. It has a 4.3 inches wide touch screen display, voice prompt technology that leads you in every turn, 2D and 3D viewing modes that display preloaded maps and a slot for extended memory. This GPS navigator also lets you play MP3 files and view images. The Q4 car GPS is built with 1.6 millions of points of interest (POI) and preloaded maps of all fifty states of the United States.
Nextar C3 GPS

The C3 portable car navigation system from Nexstar is another must consider GPS choice thanks to a market price that smashes many of its competitors. The unit exhibits a 3.5 inch TFT LCD touch screen, preloaded U.S. maps, a high sensitivity antenna, 1GB flash memory, and 1.6 millions points of interest. This portable gadget is a good companion while driving and a budget-friendly device.
Nextar X4B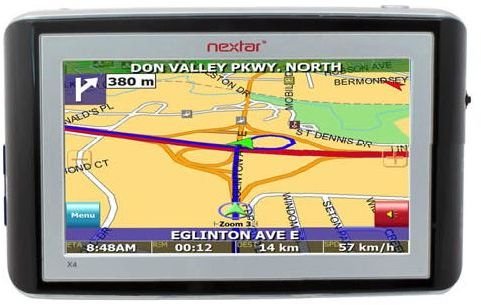 Another portable car navigation system from Nexstar is the X4B model. Bundled with a car adaptor, suction cup mount, and USB cable for updates and downloads, the X4B displays images and maps with a respectable 4.3 inch colored touchscreen. The X4B also comes loaded with 1.6 million points of interest, a built-in MP3 player and preloaded maps of the fifty United States as well as Canada. It also has text to speech capabilities. Unfortunately, it is not multilingual and only comes in the English language. But, this lacking feature is easily made up for by the rest of its functions and again an affordable price.
Nexstar X3 GPS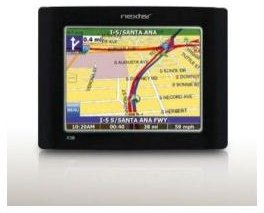 The Nexstar X3 is another top GPS device from this brand. With its 3.5 inches touch screen display, you can easily view the preloaded maps of the fifty United States and Canada. This gadget also features an earphone output which lets you listen to MP3s while driving. The high sensitivity antenna also acquires signal promptly and gives you fast and reliable road information. Once again, it's a fairly cheap priced offering.
The Nexstar GPS units are currently available, and all of them are relatively low priced compared to their competition. For anyone considering the acquisition of a navigational gadget, they should at least take a closer glance at the Nexstar GPS line of devices. Not only are these GPS models cheap to purchase, they actually offer fairly reliable directions with bonuses features thrown in at no additional costs.