Free Cell Phone GPS Tracking Download: amAze GPS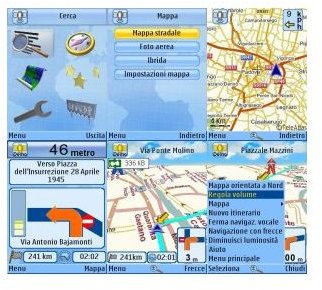 Are You Ready for amAze GPS?
amAze GPS is a free GPS based map download that suits any JAVA capable phone. It has a number of exciting and powerful features that you can use whenever you are out in the street. Here are some of its amazing tools.
Cool Features of AmazeGPS
Map Viewing: amAze GPS offers high quality and colorful map viewing of your favorite places on earth. It covers Europe, parts of Asia and Africa, North America, and Australia. With this eye pleasing feature, you can get the most important details that you need. All maps are 2D enhanced so you can rotate and view them in different angles.
Aerial or Satellite Photos: Take a peek of the earth's wonderful cities and places with amAze high resolution satellite images.
Updated Weather Forecast: Don't let the weather beat you. amAze GPS brings the weather forecast of every place you view. It also allows a five day advanced weather forecast that lets you packed with an umbrella or raincoat. So, come rain or shine, you're ready for it!
Vocal Street and Route Guide: Drive, listen, and follow. With this convenient feature, you don't have to stop each time you need instructions for your next turn. With the voice instruction, you can keep driving without getting lost. Voice instruction comes in different languages including English, German, and French. They are all downloadable from the amAze official website. This cool feature lets you reach your destination without getting lost or being late.
Textual and Visual Route Instruction: Not only does amAze GPS give you the convenience of a voice guide, it also offers a visual guide of your route. This clear visual arrow is a pocket-friendly alternative for those who do not have a flat data rate subscription. Accurate street and routing instructions are also available in textual form which you can save and view on your next visit.
Directory: amAze GPS gives you the exact location and address of the establishment you are looking for wherever Yellow Page features are available.
Keyword Powered Address Look-up: Save time in looking for an address with this powerful tool from amAze. Now, you don't have to use all your time scrolling and browsing all the pages in the directory; all that is needed is a keyword. With the provided keyword, it narrows down your search to the nearest available match.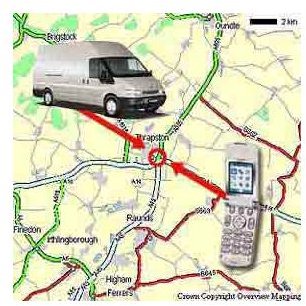 Save and Organize Searches: You don't have to search for an address or a map each time you need it; all you have to do is save and manage it on your phone.
These are just some sample features that you can get from amAze GPS. If you want to experience more amazing tools like knowing the fastest route to reach an address whenever two routes are available, then search and download amAze to your phone. It is absolutely free; there are no hidden charges and future payments, which is why more and more people use it. What are you waiting for? Experience GPS, save your pocket money, and enjoy your travel with amAze!
This post is part of the series: amAze GPS Review
The following two part series reviews the amAze GPS software for phones. Part one reviews the features of the free GPS navigation for your mobile phone. Part two explains how to install amAze GPS on your cell phone.