What Is the Best GPS on the Market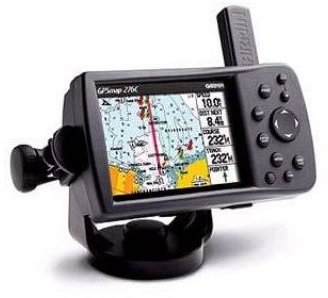 Overview
Keeping the plethora of options that are available on the market in mind, it is extremely tough to decide as to what is the best GPS device on the market. Nevertheless, there are few options which are far superior to the rest. So, let us consider two such options.
GVN 53
For an enhanced experienced, the GVN 53 is a GPS sensor remote that works with your A/V entertainment system is a GPS device that enables you to hear the directions through the stereo in your vehicle.
It also allows you to view street maps in detail on the video display. The GVN 53, which is akin to the GNV 52, displays visuals on the scale with an output similar to RGB, and composite video makes it a GPS receiver with high sensitivity and excellent reception.
Learn to Navigate with Your Entertainment System
The audio/video system in your vehicle can be converted into a street navigator,with greater power. This is made possible by the GVN 53, and, merely by seeing the precise point on the street maps in detail, you can direct the route yourself to any location of your choice like gas stations, ATMs, restaurants, and others. Without taking your eyes off the street even for a moment, you can hear the announcement of the streets, exits, and turns through the speakers fixed in your vehicle.
Optional Facilities: Traffic and Weather Updates
The extended optional features of the GVN 53 include an XM antenna with a subscription to the services of XM with which you can easily twist through traffic by listening to XM radio thanks to the amazing capabilities of this GPS device. However, the GVN 53, as an alternative, can receive TMC traffic alerts, but only in select cities with the use of a matching traffic receiver.
Garmin Nuvi 5000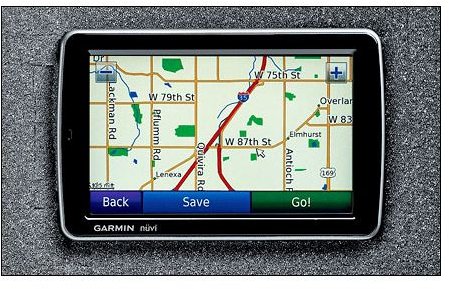 With the large screen Nuvi 5000, you will get endless navigation and mapping.
This massive navigator is exclusively designed for the truck drivers and RVs because it gives a very clear picture of the route ahead without obstructions of any sort.
The Nuvi 5000 also comes with several advanced navigational features such as speed limits for interstate roads and highways so that the driver does not need to worry about keeping an eye on the speed limits during the journey.
It is capable of automatically sorting multiple destinations, and its trip log indicates the locations that you've already visited.
Beyond Navigation
There are of course too many navigation systems available, and we are talking about something beyond just navigating and somehow surviving with a navigator. The Nuvi 5000 comes with a wireless FM transmitter that not only allows you to hear audio, audio books, and MP3s but that also facilitates voice prompts through your vehicle's stereo system.
It also comes with a built-in anti-theft feature called Garmin Lock™ and optional plug-in SD cards that facilitate quick firmware updates and for finding handy Garmin Travel guides in order to obtain more data on specific places. You can enjoy a lot of fun en route your trip on the open road with a very big display of 5.2 inches, an FM transmitter, and preloaded maps.
And the Winner Is?
Well, there's no comparison between the Nuvi 5000 and GVN 53, so the choice totally lies in your hand. Every navigator is unique, and Garmin devices especially usually offer vivid services. Therefore, the so-called "Best GPS Device Currently Available on the Market" will be different for different individuals.
Finding the best GPS device is not about Garmin, TomTom, Magellan, or any other brand or particular model. Instead, it's about picking the one that best suits all your needs rather than finding "the one," which has unnecessary facilities that you're rarely going to use.