Top Netbook GPS Software Applications - Good Options for Mapping and Navigation using your Netbook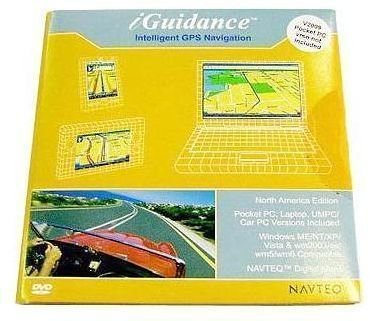 DeLorme Street Atlas 2010
This latest Delorme software product is useful for trip planning, map viewing and GPS. Users of the previous versions have noted that despite the fact that Street Atlas has many features, it was not that easy to use. Fortunately this 2010 version has been incorporated with a new user friendly interface (E-Z navigation wizard). Users can simply click on the "address" or "location" button to enter in their destination or view a detailed map. It has an option for voice commands (with optional microphone) and is capable of exporting directions and maps to Palm OS devices (v5 or higher). A "Draw" tab allows you to add symbols and roads to existing maps. For additional navigation information, the software can connect directly to the DeLorme website. Price $14.95 on Amazon.com.
iGuidance 2009
The iGuidance 2009 netbook GPS software program has an interesting way of displaying traffic information. Instead of real-time feeds, it is based on historical traffic pattern data. When this feature is activated, suggested routes (and alternates) are suggested based on the time of day. Street level navigational maps data is available for the US, Alaska Hawaii, Puerto Rico and Virgin Islands. A "guidance" view gives drivers a wider view of display for routing information. It also has over six million points of interest (POI) locations. The software can be used on multiple PCs, but an anti-piracy feature limits you to using it at one location at a time. Average cost is $99.
Microsoft Streets & Trips 2010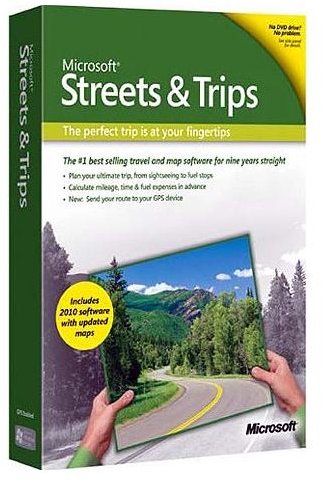 This customizable Microsoft software product can save custom map settings (such as adjusting the map size font and style) whenever the map is opened. Route points and GPS trail track files (.GPX) can be exported and imported. Street level map detail is available for the US, Canada, Mexico, Hawaii, Alaska, Puerto Rico and the Virgin Islands. This netbook GPS software program has a voice navigation feature that can turn off music when instructions are given. A feature users may like is the option to see remaining time to their destination displayed as well as the distance to every stop. There are POIs with over forty one categories that include restaurants, community services, national parks, pharmacies and post offices. Trips can also be exported to a GPS navigational device via USB or Windows MSN Direct. Price $40.
References