Can I Track My Cat by GPS? GPS Pet Tracking Cat Capabilities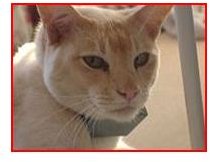 GPS Pet Tracking Cat Catcher
A GPS tracker to keep tabs on your little feline escape artist could give you tremendous piece of mind. Until recently, a device that was small and lightweight enough to attach to a cat's collar just wasn't possible because as you well now, cats are small and rather unappreciative of some bulky encumbrance around their neck. In order for the average cat to move around normally and tolerate a little box on their collar, it must weigh less than say 75 grams (which is roughly 2.81 ounces) and be small enough to fit on a collar with a negligible protuberance to avoid snagging trouble. And the cats must never be told of the purpose of their new collar adornment because such knowledge would be devastating to their independent nature. They must think that their master's uncanny knowledge of their whereabouts is just a strange coincidence.
As you might imagine, the scientists and manufacturers who design such a device have found it difficult to design a miniature GPS device that fit on the collar of a cat without weighing the cat down; not to mention irritating your feline friend. That's largely because the transceiver has to have a power source small enough yet able to last a significant amount of time so the owner isn't aggravated changing the batteries out all the time. While the technology for receivers that way only two grams and can even be used for birds is available now, we have yet to see it on the market for domesticated cats just yet.
Don't Worry About Losing Your Pet Anymore
I recently adopted an older dog myself right in the middle of researching and writing this article. The second day she ran away from me right into the deepest, darkest part of a remote forest south of where I live in Helena, Montana. I spent hours calling her name. I found her in a swampy Aspen grove and she came within in ten feet but then took off again. I think she is maybe a perpetual runner and I know from the people at the shelter that she was kicked off a ranch for eating a chicken. That sounds like the cutest infraction they could highlight while perhaps omitting her more disturbing bolting tendencies.
As dusk settled down, I heard a pack of coyotes yipping and howling in the direction she took off running to. I shouldn't have let her off the leash so soon, I can tell someone was mean to her and she must have trust issues. Anyway, I combed that forest deep into the night calling her name but convinced that if I did find her, there would be nothing left but the tattered red bandana I put on her and a pile of bones. I drove away heartbroken and wondering about the timing of this cruel, cosmic irony revolving around this subject and her running.
I returned the next morning expecting nothing but as soon as I bobbled up the old jeep track toward the wood line, there she was. This is a gut wrenching tale that fortunately has a happy ending (imagine me having to write this had it turned out differently). But this kind of happening just goes to show you how valuable having a GPS tracker on my pet would have been. She didn't want to be found because she was scared and sneaky and the dense timber with intermittent tall grass and underbrush made it impossible to find her. I wonder what kind of harrowing night Taffy had out there, yet she was smart enough to evade some pretty cunning predators that include wolves, coyotes, mountain lions, and giant owls.
With that, you are probably eager to discover the details on some tracking devices which are detailed in the following two articles. Read the links below to learn about PawTrack and a product of a different nature designed for the same purpose called Loc8tor.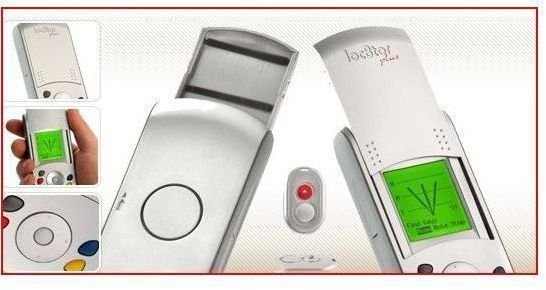 This post is part of the series: GPS: Cool For Cats?
Looking to find out the latest information on using the remote tracking capabilities inherent in GPS technology to monitor the whereabouts of your cat? This series is dedicated to informing you about your options when it comes to using technology to monitor the location of your feline friends.