Review - Best Camera Phone with GPS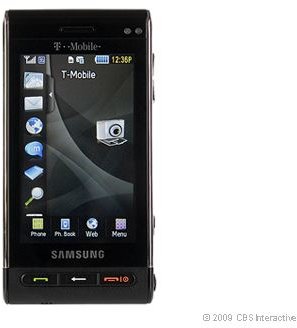 Best Selling Camera Phones with GPS – An Overview
A camera phone with GPS capabilities serves you in many ways. You can click whatever you want. The GPS unit helps you with tracking your location while navigating to places. Camera phones with GPS are a must have when you leave for trips on the holidays. You do not need the help of local guides for traveling to places. You can always look-up your location when feeling lost. Some camera phones with GPS also help you determine the shortest route to the place you wish to visit, saving you expenses on traveling. The following are some of the best selling camera phones with GPS units.
**
Samsung Memoir – The 8MP Camera Phone on 3G Carrier
The Samsung Memoir is available via T-Mobile. You can also buy it at Amazon. It carries an 8 megapixel camera, which means high resolution images that can be zoomed up to 200 per cent without being distorted. Speaking of looks, the Samsung Memoir is slim, shiny black and only 0.6 inch thick. This means it can fit anywhere – it easily slips into your front pockets and even a tiny purse.
With a touchscreen of 2.6 inches, you can fully control the phone with its easy to navigate menu. The LCD is capable of displaying 2 million colors. The display is powered by accelerometer – the view is automatically changed from horizontal to vertical and vice versa, depending on how you hold the camera phone with GPS. You also get an onscreen QWERTY keyboard when the phone is held horizontally. It works on the WCDMS band. The built-in GPS L1 works on 800/900/1800/1900.
As per alaTest, user rating for the product is 85/100 while expert rating is 67/100. The Internet carries a few negative reviews about the GPS being slow but the 8MP camera overshadows this disadvantage!
Sony Ericsson CyberShot C905a – A Step Ahead of Memoir?
The Sony Ericsson CyberShot C905a (via AT&T) is said to be a step ahead of the Samsung Memoir. The Camera is 8.1 megapixels – if it makes any difference. Offering quad band support with 3G carrier, the Sony Cyber Shot is slightly heavy yet slim: 0.7 inch.
The 2.4 inch display is again capable of displaying 2 million colors with high clarity even with 200 percent zoom. The menu is easy to navigate, like other AT&T phones. The only disadvantage is that there is no provision for adjusting back-lit time. Among other features is EasyConnect to control your office on the move. The GPS is supported by AT&T Navigator which can be used as a lane assistant. It also carries the "Where Am I" feature to locate emergency services such as nearest police station, fuel station, café, and much more.
User rating of the Sony Ericsson CyberShot is 81 while expert rating is 95. The only disadvantage of the camera phone with GPS is that it lacks built in Wi-Fi.
Nokia N79 – Old is Gold
Now available from Amazon, the Nokia N79 continues to sell even though the later releases tried their best to overshadow it with their advanced features. The camera phone with GPS is as stylish as its counterparts in the N series. With a width of only 0.5, it is much easier to carry around without an external case. It contains most of the features that others in the Nokia N series possess, including a range of wireless connectivity options.
The 2.4 inch display is not a touchscreen so you will be using the keypad to navigate. The LCD screen is 320 by 240 pixels, which is good for PAL style images and videos. You may use the Windows Media Encoder to convert videos into NTSC style. The camera phone with GPS has an accelerometer.
Nokia N79 carries both standalone GPS and assisted GPS. The lane assistant and "Where am I" features are free for the first year. You will have to subscribe to use those features beyond the first year. It also includes Nokia Maps, which can help you plan a quick trip anywhere.
Expert rating for Nokia N79 is 77 of 100 while the users' is 81 of 100 – meaning the camera phone with GPS is here to stay in the GPS market for a while!
Resources: The popularity of the above camera phones with GPS is based on statistics from alaTest. To check the recent ratings, visit alaTest.com.