Review of the Top Free Geocaching Websites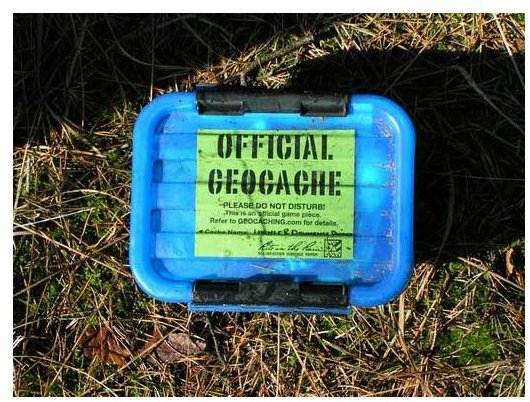 Get the Geocache You Want to Hunt
**
Geocaching.com: One of the first Geocaching websites, this website offers free membership. Prior to the introduction of Geocaching.com, people were dependant on closed newsgroups and blogs to find information about geocaches. As the game gained popularity, Geocaching.com came into a being. The owner of the site says they cannot recall how many geocaches are hidden in their database. All they know is that a minimum of ten geocaches are added every minute to the database. The site offers you the ability to look up geocaches using your postal code or the geocache's code (in case you know it, obviously it will be one created or promoted by you). Locating geocaches using postal code helps you filter your search to local geocaches. Depending on the duration and adventure you want in the game, you can search geocaches from all over the world.
Navicache.com: This is yet another Geocaching website, next only to Geocaching.com, offering an inexhaustible number of geocaches. It does have a donation button but it is not mandatory that you make a donation. It is entirely up to you. You do have to register as a member – a two minute task – before you begin searching for geocaches. The members can upload their own geocaches or search for geocaches using the search feature. Other than the number of geocaches on the site, I liked the depth of the FAQ page - it covers many aspects of Geocaching and offers useful tips on GPS handhelds that help you play the game safely.
Terracaching.com: This free Geocaching website boasts of geocaches spanning 48 countries. The site membership is free. However, there is a clause that might keep you away from the website. Unlike other sites, Terracoaching requires you to provide two referrals for registration. What's more – these referrals should come from existing members of the free Geocaching website. The website says this procedure helps them include only genuine members while keeping away people who fill in the database with useless geocache information. Though a tough procedure, once you are in, you get access to countless interesting geocaches – both nearby or on the other side of world. As with any geocaches, it is recommended that you check out the difficulty level of the geocaches so that you are all prepared.
GPSGames.org: Yet another free Geocaching website in lines of Navicache. It is free. You need to register before you can upload your geocaches or search for one. As with Navicache, the Donate button is visible everywhere. Of course, geocachers must be donating to keep the website running. Other than Geocaching, the website also offers some other GPS games including Golf GPS, GeoPoker, and Geodashing. I found GeoPoker interesting. In line with Geocaching, the game involves moving cards from one place to another (with clues as in Geocaching) until a winning hand is achieved! There is no need to introduce Golf GPS as most people are already using Golf GPS units to score better. GeoDashing is also a variation of Geocaching – an interesting game that involves collecting points as you follow the waypoints to reach a location.
Earthcache.org: The line that first catches your attention as you visit the site says, "As a consequence of the large number of submissions, approval time is now around 3 weeks." The line clears it all – there are several submissions for geocaches and unlike other free sites, they need to be approved by moderators before they are made public on either the same website or on geocaching.com. Waiting is something not everyone likes. However, the best part of the website is that it is a free geocaching website that does not even ask you for membership. This means it is open for all. What makes it different from other free Geocaching sites is the inclusion of EarthCaches. Contrary to conventional geocaches, an EarthCache is a virtual geocache that refers to a special place or site. The website says that EarthCaches are a great way to learn about how the place or site came into being in addition to offering you the fun of Geocaching.
TIP: It is best to play using reliable GPS handhelds that do not ruin your experience of the GPS treasure hunt.
References
Image from Wikimedia by user Solitude
References from:
This post is part of the series: Basics of Geocaching
This article series aims to present you with the basics of Geocaching. These basics of Geocaching include a small introduction as to what is the GPS game and its variations, geocaching backgounds, geocaching factsheet and more.