Nevada Geocaches - Sources for Nevada Geocaching Sites and Events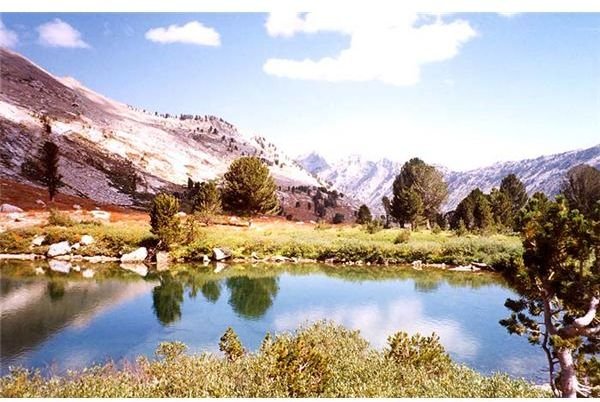 Geocaching.com
Geocaching.com is a great source for Nevada geocaches and others worldwide. They have a free membership that gives you access to cache locations by state, zip code, coordinates or by keyword. The website has over 6,000 geocache records that are constantly being updated by geocaching enthusiasts. These records will include GPS coordinates which can be downloaded to your GPS device. A premium membership is also available that will give you access to additional features in the site and instant notifications about new geocache locations.
Lincoln County Nevada.com
This is a specialized website focused on this historically scenic but remote region. It is claimed that there are over 4,000 geocaches in the area. It is a useful resource if you are considering looking for Nevada geocaches in Lincoln County. The website has detailed information about events, parks and points of interest.
Nevada Geocaching Association
The Nevada Geocaching Association is a geocaching enthusiast website. It has many articles about Nevada geocaches, events, GPS devices, software applications and current related issues. Most information you can view without a membership, but you will need to create a free account in order to post your own images, comments in the forum, or see details about other geocaching members. Nevada Geocaching.com also has a Twitter account where you can discuss Nevada geocaching or chat with other enthusiasts.
Great Basin and Eastern Sierra Geocachers
This is a website dedicated to the discussion of Northern Nevada geocaches, events and related information (it also covers Northeastern California). The Great Basin and Eastern Sierra Geocachers site can be viewed for free, and you can join them to participate in their forum or add images. They also have a Yahoo Group (GBESYahoogroup) for an email exchange membership.
Las Vegas Geocaching Meet Up Group
If you are looking for other geocachers in the Las Vegas area, the Las Vegas Geocaching meet up group may be for you. Since November 2007, they have built up their group to 99 members. They discuss events in the area, plan their own geocaching trips and post pictures of their adventures onto their website. Joining is free and allows you to post your own comments and get involved in their activities.
References
Geocaching.com, https://www.geocaching.com/
Lincoln County Nevada.com, https://www.lincolncountynevada.com
Nevada Geocaching Association, https://www.nevadageocaching.com/
Great Basin Eastern Sierra Geocachers, https://www.gbesgeo.org/
Las Vegas Meet Up.com, https://www.meetup.com/geo-121/
Image from Stk.xchng, https://www.sxc.hu/