Portable GPS Ratings/ Handheld GPS Comparisons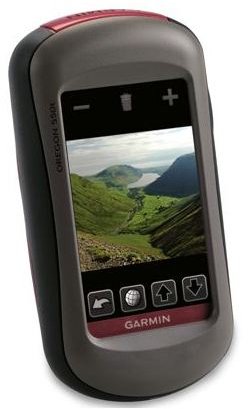 Introduction
Handheld GPS devices help you navigate from one place to another. Besides walking around the city streets, you could use these devices for hiking, biking and all kinds of outdoor activities where you will need a map. The most important information, "Where am I," is answered by these devices. What is important, besides the device features, is that reasonably accurate maps are available and can be loaded into the device you have chosen. For activities like hiking and biking, it is also important that you have details about height and other topographic information on the map. While city streets may have millions of POI, you need the points of interest information like rest areas, access to food and so on.
Some Notable/Popular Devices
There is a very wide range of GPS devices available. Therefore, what we do here is look at some representative devices and their features. While choosing a device for your own use, consider these features along with personal opinions about the shape of the device, color scheme of the portable handheld, display quality of the screen and so on. The order in which they are discussed do not represent any ranking in performance or otherwise, just that they are all high-quality and popular.
Garmin Oregon: Intuitive and easy to use menu on touch screen. 3" color screen, the product line has five models, the more expensive models (at $639) there are models specific to land use, fresh water use and saltwater use. Depending on the use, the preloaded maps with customized information. The land use maps for example have height data with barometric height data added for more accuracy. The fresh water model has maps with lakes data and so on. Lower priced (around $330) do not have preloaded maps. 3D view is particularly useful in outdoor navigation. Geocaching available.
Garmin Colorado: This is a series of four models. Shaded topo maps, large color screen make navigation easy. Wireless sharing of information such as waypoints is possible. Supports geocache. Interface through rock n roller switch rather than a touch screen. You are able to setup profiles for multiple types of use of the same device, customizing your use preferences. Costs in the range of $550 to $639
Delorme PN-40 handheld GPS: High sensitivity chip set, dual core processor for faster graphics operations, can handle satellite imagery. TFT color screen that is daylight readable. It has a barometric altimeter and a high capacity memory card for storage of large number of maps. An electronic compass is included that can give you readings in three axes. Also includes an accelerometer. US topo and street maps that include secondary roads and connectors too are preloaded.
Lowrance Endura family : 2.7" color touch screen, navigation buttons for finding your way. Costs $229 to $549 depending on the family member, Outback, Safari and Fiesta respectively. 48 state roadmaps and outdoor maps pre-loaded. This is a water resistant device.
Garmin Legend H and Vista H: These are monochrome devices and hence quite inexpensive. For example, the Legend H is listed for $149 and Vista His $199. It uses high sensitivity chipset that can read GPS co-ordinates in difficult places too. Both models have internal memory of 24 MB on both models for loading maps.
You can thus have a reasonable portable/handheld GPS for $150 to $200. For couple of hundred dollars more you can graduate to a color unit and for below $650 you can have a full featured unit like the Garmin family with touch screen functionality. Geocaching is a participatory game that has become wildly popular. It adds a dimension of adventure for outdoor trips.
Images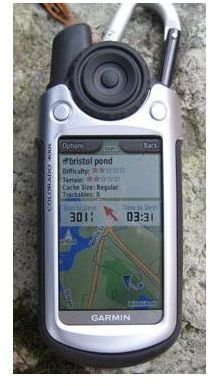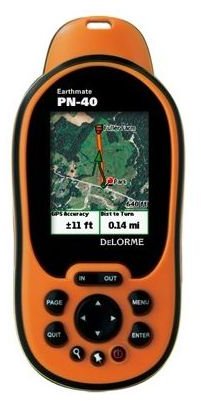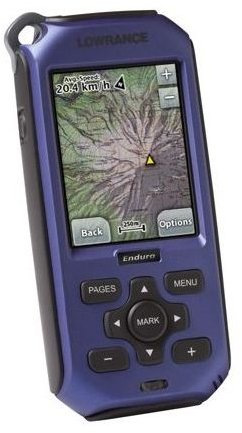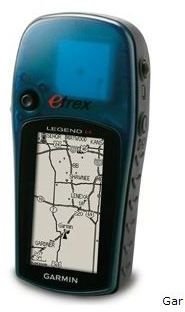 For more information, check out the Bright Hub collection of GPS reviews.