Magellan Motorcycle GPS Holder; Consider This Before You Buy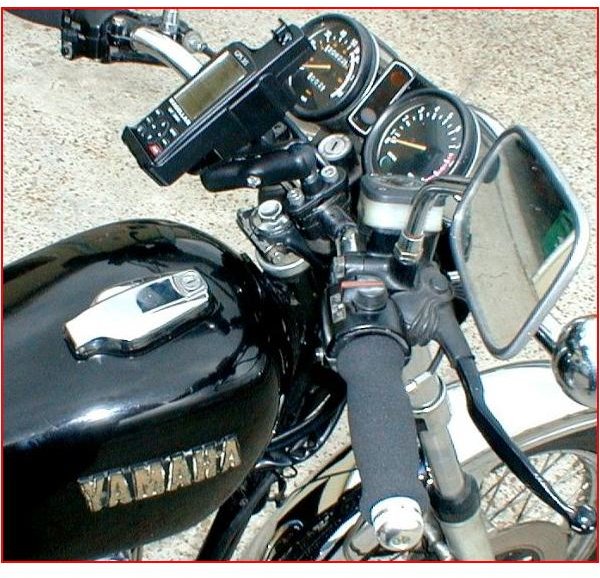 Considerations for a Magellan GPS Handlebar Mount
The Magellan motorcycle GPS holder is the crucial accessory that attaches you GPS device to your motorcycle. After all, it wouldn't be wise to go without a handlebar mount and rely on using one hand to view the unit while you're cruising down the road no matter how good a rider you happen to be. The last thing you want to think about after your Magellan GPS unit is mounted on your bike is it falling off because of those high winds a good ride generates or any bumps or potholes you encounter.
If you haven't bought a GPS device for your ride, then check out this great article that will help you decide: GPS for Motorcycles: A New Age of Navigation. Another important factor is the ability to easily interchange your unit between your car and your bike to get the most out of it. You'll want it in the car when inclement weather forces the bike into the garage.
A handlebar mount consists of essentially two components. The part that is closest to the bike is a secure bracket that is immovable once it's attached to your handlebars or frame. The bracket that holds the GPS unit should be adjustable so that screen is set up perfectly for you to see it clearly according to your height and whether you tend to slump down because you're easy like Sunday morning or you ride high, wide, and handsome like a mythical western hero or heroine heading off into that sunset. Once the GPS is in that position, it shouldn't move or be affected by vibrations.
Finally, and unfortunately, you'll want to be able to insert and remove the device from the mount easily because of the potential for thieves when you leave your bike in public or find a mount that has the capability of locking the device in place so that you need a key to remove it. Alright, so you're armed with the essentials, now let's get you hooked up with the sources where you can buy a mount for yourself and make sure it's installed properly.
Magellan Website
Start with Magellan's homepage at Magellangps.com. Click on their accessories page which has you choose the product family name such as Explorist followed by a dropdown box with the specific model such as the Explorist 3200. Once you input the specific device you have or the unit you're considering, all the accessories Magellan has available are presented. For example, a two vehicle mount kit may show up if it's available for your device. This site, however, wasn't as helpful with the details and products to buy which are available at the third party resources highlighted below.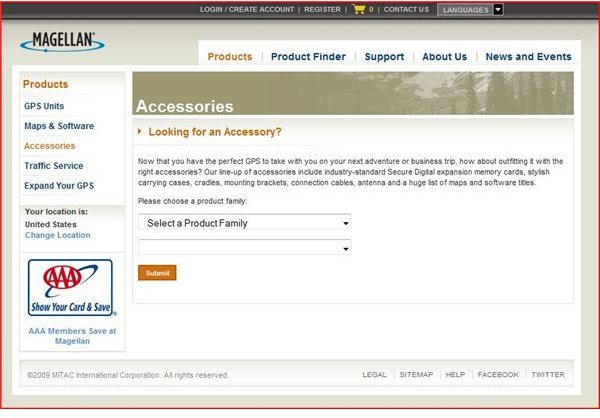 Leader Motorcycle Accesories
Leader Motorcycle Accesories provides some excellent information about purchasing the best mounts available and how to install them. I highly recommend this site because they know their stuff when it comes to mounting a Magellan GPS.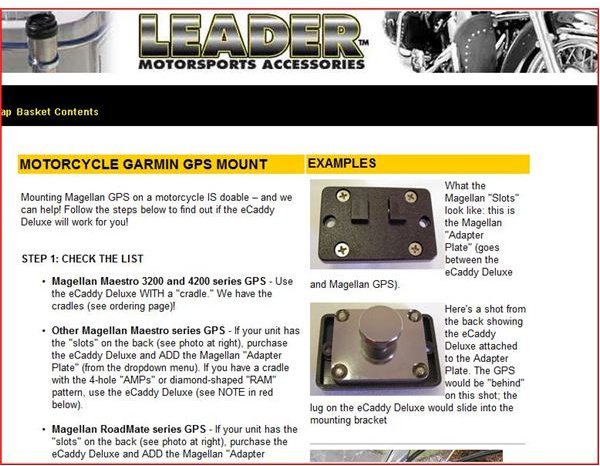 Iron Bike Work
Iron Bike Work is another excellent resource to get you all mounted up and ready for the road.
In Conclusion
All this information was compiled to make your acquisition of this all important accesory to your bike and your GPS device easier by making sure you're well-informed. It's also important to note that some of the mounts are designed to work with other manufacturers like Garmin and Tom Tom. Price comparison websites like Next Tag are good resources to find the best vendor once you know exactly what you need. If you're somewhat mechanically minded and so inclined; order what you need and install it as soon as it arrives. If not, consult a trusted motorcycle mechanic or shop that will attach it for you.