How Does GPS Phone Tracking Software Work?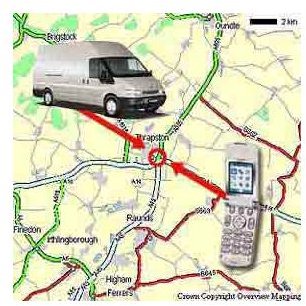 GPS Phone Tracking Software – An Overview
Enter a search for cell phone tracking software on any search engine and you will find millions of products. Most of them are not even certified. Some are offered at a price, others are free! GPS coding for cell phone tracking is not tough, however; the factor to be considered is how reliable these softwares are. The possible issues with such GPS phone tracking software are:
Compatibility of the software with your cell phone;

Embedded malicious coding; and,

Experience of the person or group who created the program.
While the first and last points determine whether you are being provided with GPS accuracy, the second point is even more dangerous because the malicious code may send your cell phone usage records to people who may misuse it. Still, there are millions who are enthusiastic and do not think much before downloading any code that claims to serve as a cell phone tracking software.
Should you need to track any cell phone, it is better to spend some time on the Internet and consult your service provider as well as agencies involved in GPS cell phone tracking before going for any software.
I would suggest that you purchase an entire cell phone tracking kit from any reputed brand instead of downloading the first software you come across. You also need to determine the necessity for cell phone tracking: safety of your kids, spying on your employees, or safety of your own assets. The cell phone tracking kits help you with securing your assets as well as tracking any cell phone. Other than AccuTracking cell phone tracking kit (the above link), you can also use partially free services from Mologogo that has quite good reviews on the Internet.
How does GPS Cell Phone Tracking Software Work?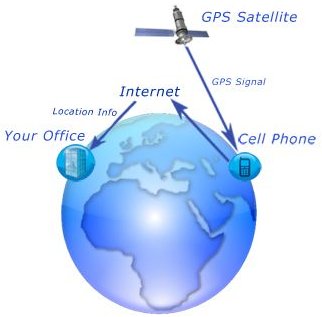 The easiest step I would suggest is to subscribe for a cell phone tracking system with your service provider. This will come at a cost but will relieve you of the technical aspects of cell phone tracking. Still, you may wish to track people such as your family, friends, and staff without involving the service provider. In such case, you need to get a cell phone tracking kit.
A cell phone tracking software kit contains two distinct parts. First, there is the small software that is installed on the cell phone(s) to be tracked. The second part is a gadget having Internet access. To explain in short, the software installed on the cell phone(s) send out signals at pre-set rates, say per 10 minutes or per 5 minutes. These signals are constantly collected by the kit provider's system and processed so that you can use the gadget (second part of the kit: it can be a laptop or a smart phone with Internet access) to login into your account on the kit provider's website. Once you login into your account, you can check out the whereabouts of the different cell phones you are tracking.
CHECKLIST:
The cell phone tracking kit should be compatible with your cell phone.
Your Cell Phone Service Provider should allow the cell phone kit provider to track the signals.

The availability of the service in your area.
Mologogo offers its own basic phones to facilitate cell phone tracking where the first two conditions are not met. You should also check out the above points with AccuTracking, mentioned in the first section as a reputed brand.
Recommended Readings:
Ethic Violations and GPS Cell Phones
GSM Cell Phone Tracking, Australia
The Ethics of GPS Tracking in Cell Phones
Disadvantages to Cell Phone Tracking
This post is part of the series: GPS Tracking Systems - Laptop GPS and Cellphone Tracking Systems
This article series on GPS tracking systems aim to offer information on the best cellphone tracking software and systems. It offers details on how GPS and Laptop technologies combine to create excellent laptop GPS tracking systems. The series also discusses how to track cellphone using SMS.