GPS Cellphone That Tracks Your Location On a Computer Explained Here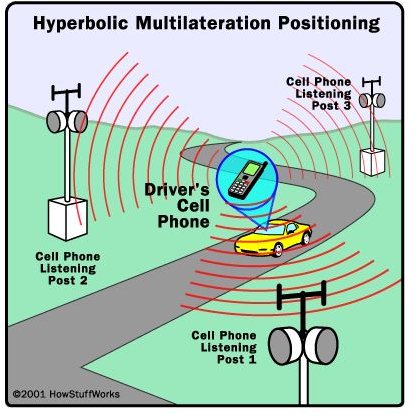 Cell Phone Tracking – An Introduction
Even if a cell phone does not contain a GPS unit, it sends out constant signals to stay in touch with the nearest tower for receiving call or message notifications. The signals sent out by the cell phone can be traced by the service providers which enables them to track the location of the cell phone and its owner to the nearest tower. You must have noticed that your cell phone sometimes receives ads pertaining to the location where you are roaming. This is possible because the cell phone service providers know your location with reference to the tower that receives the signals sent out by the cell phone.
This means that you are traceable as long as your cell phone is switched on. Others can track you as long as they know your cell phone number and the phone is powered up, sending out signals at regular intervals that can easily be intercepted. Once you turn off the cell phone, there is no way people can trace you.
The inclusion of GPS units into cell phones has increased tracking precision. With the GSM method mentioned above, the people or agencies tracking a cell phone can get an idea of whereabouts and should be able to move quickly to get him/her, before the person moves into another area (towards other tower). When the cell phone is GPS enabled, there is no need to rely on tower information. With the GPS compartment in the cell phone, people/agencies tracking a cell phone can continuously receive the accurate position of the GPS cell phone in terms of longitude, latitude, and elevation, which makes it easy for them to know where the cell phone is at anytime.
Tracking your Location on Computer using GPS Cell Phone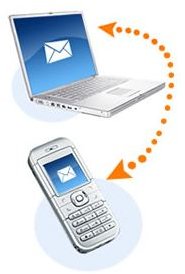 You can track your location on a computer simply by connecting your GPS cell phone to the computer. You will also need GPS tracking software. Many cell phone software offerings are available on the Internet. However, the software should be compatible with your cell phone so that the results are accurate. Many freebies are also available on the Internet but since they may not be compatible with your cell phone, and may be malicious too, I would recommend using the software suggested by your service provider.
Once you install the software on your computer, all you need to do is to connect the phone to it and run the software. The software receives data from the GPS receiver in your phone. The data is in form of X = Longitude, Y = Latitude, and Z = Elevation (compared to sea level). The software in the computer processes this data and shows you your location on Google Maps. Some other cell phone tracking software employ their own mapping software.
Using a GPS cell phone to track your own location on computer helps you in: navigation, finding routes when you are lost, noting your estimated time of arrival while reaching somewhere and for unforeseen emergencies!
Recommended Reading:
Ethic Violations and GPS Cell Phones
The Ethics of GPS Tracking in Cell Phones
GSM Cell Phone Tracking, Australia
This post is part of the series: GPS Tracking Systems - Laptop GPS and Cellphone Tracking Systems
This article series on GPS tracking systems aim to offer information on the best cellphone tracking software and systems. It offers details on how GPS and Laptop technologies combine to create excellent laptop GPS tracking systems. The series also discusses how to track cellphone using SMS.