GPS Marine Maps | Popular Garmin GPS Marine Maps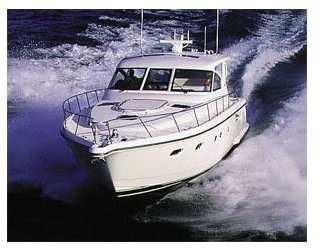 GPS Marine Maps – An Introduction
Boaters, especially the ones offering river cruises across the US and UK, make good use of GPS marine maps. Apart from these, small fishing vessels and even people yachting for fun employ at least a single GPS marine receiver onboard. GPS marine maps help with boat navigation by offering the water details to the boaters. The trend has gone as far as almost each small boat owner has a GPS system on his/her boat for navigation and fun. With all this interest in marine business and water-sports, many GPS vendors have come forward with special GPS marine units that offer help with maritime navigation. These GPS mapping units dedicated to waters (commercial only) are called chart plotters in the GPS terminology.
The maps are based on the complex charts used by coast guards and bigger vessels. The GPS marine charts fall into two categories: vector and raster. Raster charts employ the bitmap system for imaging and give you digital images in pixel format. These are ready made GPS marine charts that offer you a 3D glimpse of your location – above and below the waters. Though the GPS marine maps in this format are easy to comprehend, they take up greater bandwidth owing to the pixel format. To offer better quality, the resolution of the map has to be high, which means more usage of bandwidth. This also makes it compulsory that the maps indicate the time of plotting (signals sent by GNSS). The vector charts are easier and consume less bandwidth as they do not send you direct images. Instead, they employ signals to create the maps at destination, that is, on your display. These GPS marine map units may be slightly higher in cost but they are faster and offer more accuracy. The biggest advantage of vector charts is that they do not get distorted upon zooming unlike raster GPS charts that break up into pixels when zoomed beyond certain percentage.
Having understood the difference in GPS marine maps, let us check out some of the famous Garmin GPS marine maps available for use by water lovers.
Popular Garmin GPS Marine Maps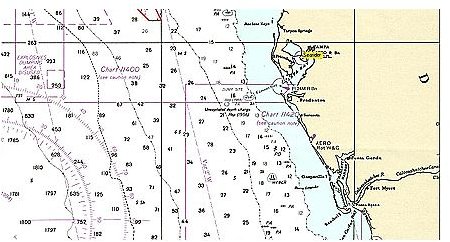 Garmin BlueChart G2 Vision
The latest from Garmin, these GPS marine maps are basically offshore marine maps with highly populated information. They are based on satellite imagery to offer you with 3D maps showing both underwater and above water terrain. These maps also offer you navigation facility with aerial and coastal data along with points of interest such as hospitals, hotels, attractions, and ATMs. The Garmin BlueChart G2 Vision employs pre-programmed cards to provide you with updated information.
Garmin Inland Lakes Vision
The GPS technology from Garmin offers GPS marine maps of millions of lakes across the US employing the satellite imagery technique. The signals can be converted into 3D maps with enhanced accuracy of GPS. The maps also offer auto-guidance for people new to the place. The Garmin Inland Lakes Vision employs preprogrammed cards and also downloads to offer you with all the above mentioned facilities.
Other than these two, there are several other products from Garmin that offer you GPS marine maps for any purpose. For example, the Garmin WorldMap is a CD containing famous maps of different waterways across the world – that can be updated from time to time from the Garmin website. Overall, Garmin GPS marine maps helps every water loving person – from a fisherman to a water-sports addict to adventure lovers – by offering both raster and scalable vector based GPS marine maps to maximum accuracy. For full details of the GPS marine maps available with Garmin, visit their website.