Features of Garmin GPS Lane Assistants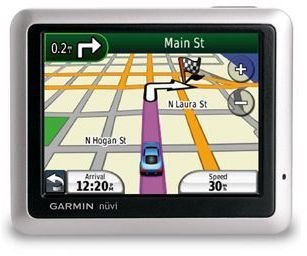 Garmin GPS Lane Assistants – An Overview
GPS Lane Assistants obtain data from the GNSS satellites and offer you, with traffic conditions, maps of any area that you wish to travel or explore. Garmin, one of the leading GPS product vendors, has several traffic GPS units that contain the feature of GPS lane assistants. These slim GPS devices can be carried anywhere without any problem. Besides receiving signals from 4 to 15 satellites at a time to inform you about your position, the Garmin GPS Lane Assistants help you drive through any unknown area using downloadable maps that contain detailed information. Most of the Garmin GPS Lane Assistants come with pre loaded maps pertaining to the country where you purchased the unit. In addition, you can download precise maps for a nominal annual fee.
Advanced Lane assistants let you input the start and end point of journey. Once you input this data, you get the shortest route to the destination along with real time traffic information. Some of the Garmin GPS Lane Assistants also contain audio output meaning you do not have to look at the display. They just speak out the instructions while tracking your position on your way to your destination. Based on traffic information, the GPS lane assistants also help you with alternate routes. GPS lane assistants are must for business people and tourists who visit a city and do not want to waste their time figuring out which direction to head.
Two of the most popular Garmin GPS lane assistants are listed below with unit specific features.
A Look at Popular Garmin GPS Lane Assistant Units
Garmin has around eleven series for serving as GPS lane assistants. Out of these, the NUVI series is the most feature-rich and has around ten sub-models in the product line. All of the NUVI series fall in the range of $299 to $500. The latest is NUVI 5000 that is available directly on the website if you wish to buy it. The cheapest model is NUVI 255, priced at $185. You can also get a better bargain if you look for the set at any of the auction sites. Other than the NUVI, the GVN 53 is yet another GPS lane assistant from Garmin, priced at $599.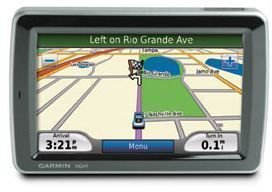 The Garmin NUVI 5000 is primarily designed for heavy vehicles. It has a large display of 5.2" that makes it easy for the driver to locate his/her position and navigate accordingly. The set comes with several pre-loaded maps containing Point of Interests (POI) such as hotels, attractions, ATMs, and much more. The GPS lane navigator employs a touch screen and both video and audio output. You can set the audio on so that you do not have to look at the display every now and then. It also allows customization of maps for future use. The GPS lane assistant also contains a feature called "Where Am I". This feature shows your exact location so that you can get help in emergencies with the display also showing nearest police stations and hospitals pertaining to your position. In addition, you also get to know the speed limit on different lanes thereby avoiding fines. As mentioned earlier, the unit has the capability to show you pre-determined travel routes when you enter your destination. You can select the one you feel comfortable with and also alter the course in case there is traffic congestion in any of the lanes.
Garmin NUVI 1200 GPS Lane Assistant
This is same as the NUVI 5000 except that it is ultra-thin, meaning you can carry it anywhere with you. It contains pre-loaded maps of all the major cities of North America and some major cities of Europe. Additional maps can be downloaded at a charge of $9.99. Other features remain same as in Garmin NUVI 5000: touch-screen, audio output, and "Where am I" feature.
References
Garmin Official Website, https://www.garmin.com/garmin/cms/site/us
This post is part of the series: Best Software for GPS - Free Online GPS Tools and More
Plenty of software is available on Internet, each claiming to be the best software for GPS. Similarly, there are several free online GPS tools. You can also download free GPS software to track cellphone. This series aims to offer you with articles related with the above - to help you make decisions.