An Overview of Garmin GPS Aviation Products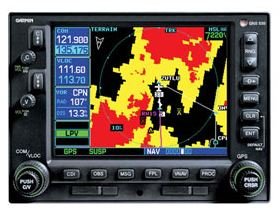 Garmin GPS Aviation Units – An Overview
Garmin needs no introduction for GPS addicts. It is one of the leading GPS vendors having a GPS product for every field where GPS technology enters. It has its own research lab where several people strive to create better GPS products to make your life easy.
For ease of selection among different GPS aviation units, Garmin has divided its entire product line into the following five categories. Each category for GPS aviation contains several products to choose from. Let us take a quick look at the categories:
1. Flight Decks: These GPS aviation units offer a virtual cockpit to the pilot thereby reducing the workload while also offering enhanced situational information to reduce stress.
2. Avionics and Safety: This product line includes Garmin GPS aviation units that help with communications, surveillance (ATC), navigation, and also hazard avoidance.
3. Sport GPS Aviation Units: These are simple handheld GPS for avionics designed primarily for use with lightweight sporty airplanes.
4. Portable GPS: This product line for GPS aviation from Garmin contains handhelds for general, personal navigation purposes.
5. Services: The GPS aviation units under this product line contain codes for enhanced usage of GPS and offer several utilities other than normal navigation and tracking.
Having checked out the Garmin GPS aviation product categories, let us look at some of the Garmin aviation products.
Garmin GPS Aviation Units – A Look at the Products
The Garmin G1000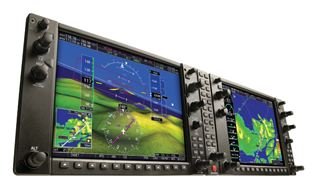 The Garmin G1000 belongs to the cockpit category and contains several useful features. The Garmin GPS aviation unit gives you a choice of two to three displays on the same screen. The cockpit information is always available at your fingertips. This information includes navigation, weather, and engine data. The display comes in the form of a ten to twelve inch LCD panel. Pilots can also opt for the optional 15" display.
The Garmin G1000 contains a module called Attitude and Heading Reference System (AHRS) whose role is to offer precise data about airplane position, movement, and acceleration. The Garmin GPS Aviation also offers you with several pre-stored terrain and navigation databases. It employs a system that alerts the pilots to possible conflicts or hazards. In addition, it contains a database of over 650 US airports.
The Garmin G530W for Safety and Avionics
The Garmin G530W avionics GPS unit is an enhancement to GNS 430W, where W refers to WAAS. The Garmin avionics contains 15 channel WAAS navigation in addition to normal GPS navigation. The unit is capable of receiving constant signals and displays the 3D terrain so that you can reduce communicating with ATC to know the terrain and weather.
The G530W also has the potential to keep a constant surveillance and alert you of potential conflicts in the air traffic and possible hazards. Processing at 5 Hz, it draws and redraws maps at a faster rate to deliver you the accurate terrain and weather conditions for tension free flying.
Garmin G900X GPS Avionics Suite for Sport Craft
Known as the best in "big screen" avionics, the Garmin G900X serves as a perfect companion for your small kitplane. The Suite is ideal for kitplane builders for all-glass panel designs of the Lancair and Van's RV-series aircraft.
The G900X includes modules for navigation, weather, communication, terrain, air traffic, surveillance, and engine data. It displays all this data on a set of two 10.4" LCDs. These LCDs are contrast-adjustable and also have backlit screens should you need to use them in dark.
The Garmin G900X GPS aviation suite is available only via a selected group of Garmin aviation distributors. Overall, this small piece of GPS aviation from Garmin offers a wealth of safety features at your fingertips.
These are just some of the many Garmin GPS aviation units that serve different purposes as mentioned in the first section. For the full range of Garmin GPS aviation units, check out Garmin's website.