Top Rated GPS Auto Units - What Makes a Good Car GPS Unit?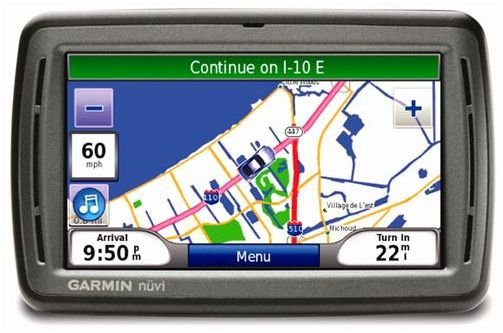 Basic Requirements
First of all, a Car GPS unit must be capable of receiving Real Time Traffic Updates and auto re-routing based on the same. Moreover, it must come with a legible screen, pre-loaded with local maps, and the Text-to-Speech Converter option.
What's more, high portability, Picture Viewer, MP3 playback, Travel Guide, SD memory slot for extension of memory capacity, World clock, and goodies like the currency converters, temperature converters and the likes of them are also very handy to have on a Car GPS unit.
Top 5 Contenders
Having seen what really makes a good car GPS Unit, let us take a look at the top 5 contenders in the market that satisfy all the requirements and offer a plethora of options at reasonable price.
1. Garmin Nuvi 880
2. Navigon 7200T
3. Magellan Maestro 4370
4. Mio C520 Navigation Receiver
5. TomTom ONE 125 - GPS receiver
Now, let us take a detailed look at them one by one.
Garmin Nuvi 880
Of course, all the contenders in the Nuvi line-up are very promising, but the Garmin Nuvi 880 boasts of an endless list of impressive features including direct MSN Services, text-to-speech conversion capability, BlueTooth Integration, and impeccable performance.
However, what really distinguished the Nuvi 880 from the rest of the contenders is its accurate speech recognition system.
In this regard, it is acclaimed to be one of the best GPS devices ever produced, though it is very expensive, and route calculations aren't too promising.
Price Range: $1,000 - $1,011
Navigon 7200T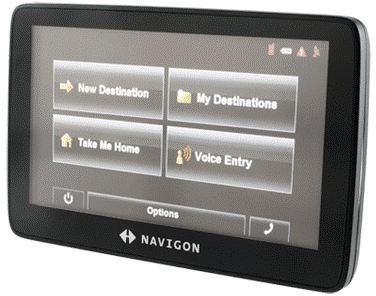 The trademark features of the Navigon 7200T include plethora of high-end features such as voice address entry, integrated Bluetooth operation, text-to-speech functionality, 3D landmark renderings, and its elegant stylish design.
However, when you compare this device with the Garmin or TomTom devices, the user interface and maps aren't up to the mark, nevertheless Navigon renders high performance.
The performance level can be further improvised with little training, especially in case of the address entry by voice (you need to check your pronunciation and fine tune it to increase the speed and easy of address entry via voice).
Price Range: $150 - $400
Magellan Maestro 4370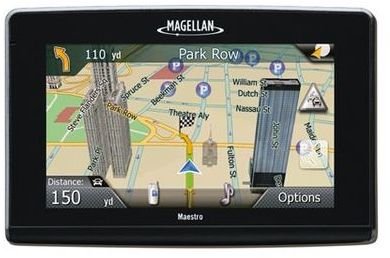 The Magellan Maestro 4370 comes with the innovative new OneTouch interface, rendering quick one-click access to the preferred destinations.
However, there are a couple of minor performance issues with the Maestro 4370, which bring down its rating it comparison to the other contenders.
However, it comes loaded with all necessary GPS features to make up a good car GPS Unit and provides accurate directions to the users.
Price Range: $260 - $640
Mio C520 Navigation Receiver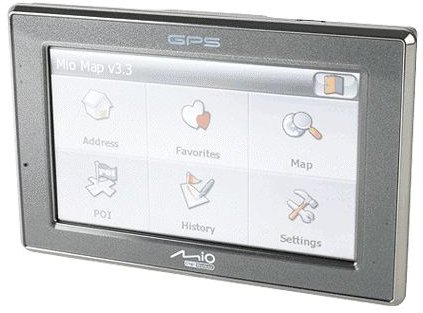 The sleek and stylish Mio C520 is an affordable GPS device that makes a perfect car GPS unit for the beginner level users.
Loaded with several advanced navigation features, an incredibly huge screen, as well as other goodies, the Mio C520 can also be used as video player.
The only bad thing is that relatively smoother performance and a better navigation experience is rendered by many of the competing systems, and its pricing is not too justifiable.
Price Range: $340 - $350
TomTom ONE 125 - GPS Receiver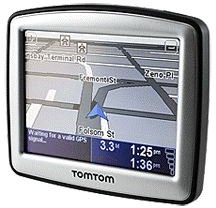 Sure thing, the TomTom One 125 isn't one of the hottest portable navigation devices launched in the market off-late, but who really cares?
The TomTom One 125 is one of the most sizzling entry-level GPS devices available in the market at possibly the lowest price tag of under $100.
Therefore, for those don't fancy the latest expensive GPS devices in the market, TomTom One 125 can makes up a good car GPS unit.
Of course, you shouldn't be expecting too much at this price range, but as far as the basic navigation performance is concerned, there's absolutely nothing to complain about.
Price Range: $99 - $180
Conclusion
Depending upon your budget range and the desired features, you can pick any of the above-mentioned GPS units, because each of them have got exactly what it takes to be a good GPS car unit. However, each of them come with their own share of unique benefits and drawbacks at the same time.
Note: All the prices are approximate figures; please check up latest prices, as the variations are very high on rates of GPS Devices.