Garmin GolfLogix GPS Review - Great Garmin Golf GPS Systems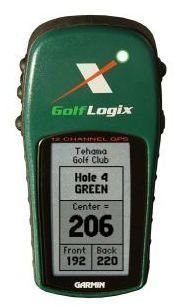 The Only Golf GPS Unit from Garmin – The Garmin Golf Logix GPS
Garmin is one of the leading GPS vendors. Naturally, Garmin GPS has a place in almost every field related to the human life, including gaming, adventure, and other forms of entertainment. As there are several other vendors too, who sell Golf GPS units, it is necessary to check out the features in each golf GPS units or GPS Caddies are they are called. You also need to check out if the GPS caddies fall in your budget. The two major types of Golf GPS units are handhelds and ones that can be attached to the Golf Cart. The Golf GPS handhelds are more preferred as you can tuck it into your belt or get maximum signals by holding it above any obstruction, which is not possible in case of cart-attached golf caddies. The Garmin Golf Logix GPS (also called the Garmin Golf Logic GPS) is a handheld GPS caddie that helps you with all the calculations and mapping while you focus on your game.
The best method to use the Garmin Golf Logic GPS is to warm it up on your way to the grounds. This way you won't have to wait for the receiver to collect signals for few minutes. You can take a review of the entire course within a few minutes of reaching the golf course.
The Garmin Golf Logic GPS is coded to continuously display updated information for the different targets and hazards on the course. For each movement, the code allows you to auto-scroll to the hole. In short, the Garmin Golf Logix GPS takes out the guesswork and offers you with accurate information so that you can use your clubs to get the best shot.
The Garmin Golf Logix GPS – Essential Features
The Garmin Golf Logix offers you three-dimensional information about the entire course: front, back, and center of the course. It also checks out and displays information about bunkers, water holes, and other hazards that help you in determining your game way ahead before you go for your first shot.
The Garmin Golf Logic GPS contains code that auto detects information about the next hole and displays it without you having to push even a button. This is an enhancement for Golf GPS units, and you won't have to spend time learning how to use it.
The Golf GPS unit from Garmin can contain 10 selected golf courses, whichever ones you want. In addition, there are millions of golf courses that you can download for a nominal annual membership fee.
The GolfLogix GPS can collect data from up to 12 satellites at a time to display it on an LCD screen of 1.25" by 2.25" with 64 x 128 pixel resolution – meaning a clear image of the entire course with an accuracy of +/- 2 yards.
Among other major features of Garmin Golf Logix GPS are:
Up to 22-hour battery life
Ability to toggle measurements in Yards or Meters
Shock-proof and water proof allowing rugged outdoor use
Security and Anti-theft features
Backlight display for playing without ample sunlight.
The Garmin Golf Logix GPS comes with a twelve month warranty. The slim Golf Logic GPS unit from Garmin is just 1.2" deep and runs on two AA batteries.