Differential GPS Explained & DGPS Instruments Equipment

Differential GPS – An Overview
As an enhancement to GPS technology, differential GPS technology collects data from one or more GPS reference stations in addition to the signals received from GNSS satellite(s) to compute the difference in data. This difference is then broadcasted by the DGPS systems so that the DGPS instruments can correct their measurements.
Speaking of GPS errors, they can be any or all of the following: the slowing down of signal tracking while travelling through different layers of atmosphere, internal clock errors (especially the low quality quartz based clocks in cheap GPS units), and other interferences that alter the data carried by radio waves sent by the GPS satellites.
In short, differential GPS offers correction signals that are utilized by DGPS enabled GPS units to correct their measurements. This also means that not all GPS units are designed to use the differential GPS technology. Unlike conventional GPS receivers, the DGPS based GPS receivers are designed to receive the correction signals and include them in signal processing to present the user with enhanced accuracy of GPS.
The next section offers reviews of some major DGPS instruments. For a reference on GPS accuracy, read Understanding True Accuracy of the Best Handheld GPS System – Guide to most Reliable Portable GPS.
Differential GPS Technology – Reviews of Popular DGPS Instruments

Garmin GPS III
The differential GPS unit from Garmin offers 12 parallel tracks to the receiver so that it can increase the GPS precision by collecting data from a maximum of 12 satellites at a time. This offers an accuracy of within 15 meters in a normal receiver.
With the optional DGPS receiver, the accuracy of GPS can be increased to 5 meters. The antenna can be detached to be positioned at a place where there are few obstructions. It allows storage of 500 points per route. The Garmin DGPS receiver takes around 45 seconds to collect all data points when switched on (cold start). If it's already on, you just need 15 seconds to determine your location. Read this review on one of Garmin's best models if you're in the market.
Garmin 0100032200 Portable
This DGPS instrument is a portable, waterproof unit that employs 12 channels to collect data points from up to 12 satellites at a time. This differential GPS unit also comes with an optional external antenna for unobstructed signal reception. It can store up to 250 waypoints per route (maximum routes = 50). As with GPS III, the Garmin 0100032200 Portable needs 45 seconds to collect data for cold start. A warm start requires only 15 seconds.
Trimble SPS351 DGPS
Intended for use in marine construction, the DGPS instrument from Trimble also caters to a range of applications that include navigation, positioning, dredging, and surveying. This differential GPS technology based unit employs RTCM DGPS corrections from different sources such as SBAS, local beacon stations, and even via radio signals or Internet connectivity to the nearest DGPS station.
Lassen IQ GPS Receiver with DGPS
The Lassen IQ is also a product from Trimble. Based on the differential GPS technology explained above, this product contains 12 channels for its receiver and can contact 12 satellites at a time. It takes 50 seconds to collect data from a cold start. If the DGPS instrument is already ON, you need to hold it steady for only 38 seconds to gather data for tracking your position.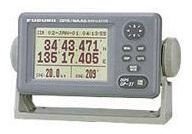 Furuno GP37
Though designed specifically for marine navigation, the Furuno GP37 can be used for any purpose. This differential GPS technology based unit incorporates both DGPS and WAAS. The waterproof DGPS instrument offers 10m accuracy with basic GPS and 5m (or better) accuracy with DGPS. The default setting is DGPS so that users can enjoy enhanced accuracy of their GPS no matter what they are using the DGPS instrument for. In case DGPS fails, Furuno GP37 falls back on WAAS. If WAAS isn't available, the unit functions using general GPS.
These are just some of the DGPS instruments that use differential GPS technology. Plenty more are available across the Internet. You can check out the major stores or just google for differential GPS technology based units and select the one that suits your needs as well as your budget.
This post is part of the series: Best Software for GPS - Free Online GPS Tools and More
Plenty of software is available on Internet, each claiming to be the best software for GPS. Similarly, there are several free online GPS tools. You can also download free GPS software to track cellphone. This series aims to offer you with articles related with the above - to help you make decisions.