Cell Phone Tracking by SMS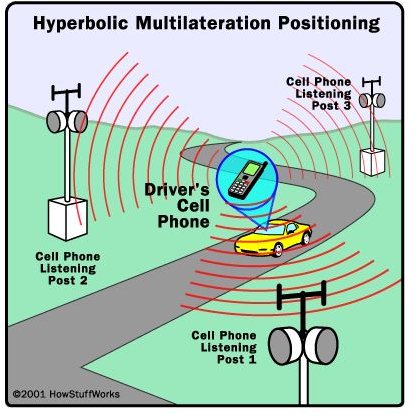 An Introduction to Cell Phone Tracking Methods
There are several methods for cell phone tracking. The most common method of tracking cell phones is using the radio signals that the cell phone emits constantly. Cell phone tracking using radio-signals may use GSM signals or GPS signals, the latter offering more precise information. These methods help in constant tracking of a cell phone with reference to the nearest cell phone tower and work best in urban areas. If the cell phone is switched off or is in a rural area where there is no tower, it is impossible to track the cell phone.
Another method used to track cell phones is by using SMS or text messages. If you are receiving anonymous text messages, you may check out the number appended to the SMS and then use an online directory to track the cell phone. Known as Cell Phone Reverse Tracking, this method may give you information about the name and address of the person using that particular cell phone. This technique fails when the cell phone is not listed in the online directory you are using. Also, this method is not suitable for tracking cell phones to determine the location of people.
While reverse tracking does not help always, there is another guaranteed method of tracking cell phone by SMS. It requires some additional software but offers good results and is easily implementable. Let us take a look at this method in the following section.
Cell Phone Tracking by SMS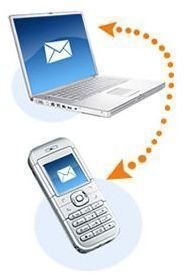 The first step for cell phone tracking by SMS is to register with a licensed cell phone tracking agency. These agencies install a virtual modem into the cell phone to be tracked. Different cell phone tracking agencies may use different types of codes for creating the virtual modem. You have to check out the one which can implement the virtual modem on the cell phone to be tracked. Some older cell phones may not be compatible with the software. There is no problem in installing such software on newer, feature rich cell phones.
Once the virtual modem is set up, you receive an SMS containing location-coordinates whenever a call is made from or to the cell phone being tracked. You receive this information on a different cell phone, palmtop, laptop, or any other device capable of connecting to the internet. Mostly, people use their smart phones for the purpose as they are most convenient to carry.
To further enhance the cell phone tracking by SMS, you can program the virtual modem to send you SMS at regular intervals - such as every 10 minutes or 30 minutes. These SMS contain the longitude and latitude information that is processed by the software to offer you with the location of the cell phone related to the nearest tower.
Further enhancements have been achieved in this method of cell phone tracking using SMS by including Google Maps into the tracking software. With the use of Google Maps, it becomes even easier to pinpoint the exact location of the cell phone being tracked. The method of tracking cell phones by SMS is cheaper than tracking cell phones using the active signals.
Most organizations use the method of cell phone tracking by SMS to locate the whereabouts of their employees. Parents can keep a watch on their children's habits through cell phone tracking. Investigation agencies too monitor known criminals. People can also download "cell phone spy software" such as FlexiSpy to further spy on cell phone users. Such software, once installed in the cell phone, stores all conversations and SMS/MMS pertaining to the spied cell phone to a server. You can log in to the server, read the SMS, and even listen to the conversations pertaining to the (spied) phone.
.
IMPORTANT: Before going for cell phone tracking, check out the legislation of your country. If cell phone tracking is considered illegal in your country, you may find yourself in trouble - especially if you are using any kind of spy software. Most countries have not yet legalized cell phone tracking by SMS or by any other means, for general public. Cell phone tracking is limited to governmental agencies in such countries.
This post is part of the series: GPS Tracking Systems - Laptop GPS and Cellphone Tracking Systems
This article series on GPS tracking systems aim to offer information on the best cellphone tracking software and systems. It offers details on how GPS and Laptop technologies combine to create excellent laptop GPS tracking systems. The series also discusses how to track cellphone using SMS.