Garmin MapSource - Free Download Garmin MapSource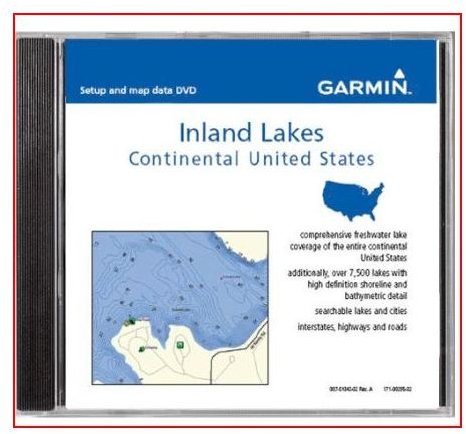 Garmin GPS receivers come with a free MapSource application CD in the box. Since you paid for the Garmin GPS device, the term free is used very loosely there. But, MapSource is required for Garmin users in order to upload and download maps, data, POI (Points of Interest), tracks, waypoints, the data you personally want on it, and routes to and from GPS unit. Initial installation usually requires that you use the CD Rom that ships with the unit.
However, many maps now come preloaded on the SD or Micro SD cards that can be plugged into the unit or interchanged, and when they're blank you can use the internet to load more. The Garmin MapSource SD and Micro SD cards that you can buy from any number of sources are really convenient because all you have to do is plug them in for basic operation. Having a blank card, which is what comes with some of the newer units, provides you with expandable memory so that you can download maps in the futures for places you hadn't even thought about going yet.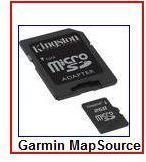 MapSource System Requirements, Support, and Tutorial
IBM-compatible PC running Windows 2000 or Windows XP operating system; 32MB RAM minimum; between 300 MB and 1.5GB free hard disk space; CD-ROM drive; available serial port; 256 color display adapter and monitor (24 bit recommended); and mouse or other pointing device; PC Interface cable. Internet access is also recommended to make use of the unlock process. Garmin locks the availability of their maps and you have to go online to their site with your device's serial number to unlock them while registering.
One of the best ways to understand everything about the capabilities, features, and operations of MapSource is to visit their site and download the MapSource Tutorial. It might produce a few yawns and bring back memories of the excitement of movie day in high school chemistry class but it is packed with helpful information and user tips.
If you have any problems, questions, or compatibility issues don't hesitate to contact the customer service people at Garmin's Cartography Department via email at [email protected] or by telephone Monday - Thursday: 8 AM - 6 PM, Friday 8 AM - 5 PM Central Time (closed holidays) in the US: 913-397-8200 or Toll Free: 1-800-800-1020. In Canada the number is 1-866-429-9296 and you can also find numbers in many different countries in Europe.
You paid a lot for this device so make the company work to ensure that you're getting absolutely everything it has to offer out of it. Garmin has a support page with a FAQ section, a trouble shooting blog, map updating alerts and links, product documentation, and the various means to contact support. You can download the product manual for any GPS model they sell from the product documentation link.
Updating MapSource
With urban sprawl, maintenance causes detours and calls for alternate routes, new roads are built, interchanges occasionally change, and of course, businesses come and go which could affect your POIs (Points of Interest). You could be in a new city heading for what your GPS tells you is the world's greatest cup of coffee only to find a muffler shop took over at those coordinates. Incidentally, when you are travelling to new places, you'll want to make sure you have the maps and the POI databases for those places; so check the Garmin site or the other resources sited in this series to verify or acquire that data, whatever the case may be.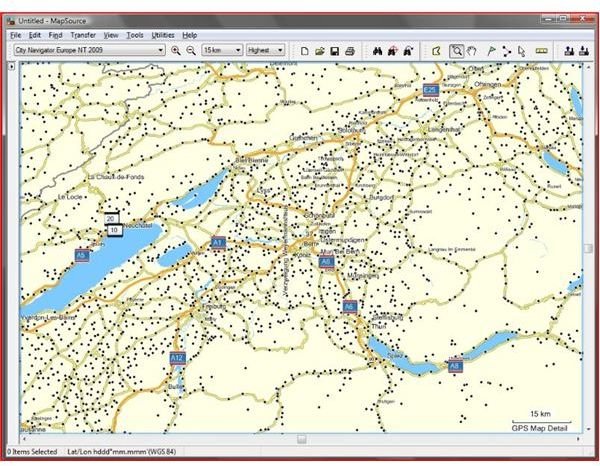 New products are always in the works and every June their flagship software offering; Garmin City Navigator, gets an upgrade and users of the previous editions are allowed a free update. It would be nice if that was the policy for all the products that get discontinued or need updating. Garmin often charges for updates although arguably an updated product is a new product. You just need to know your products serial number to go on their site and check for updates.
There are some tips and tricks that are borders on the act of hacking which you can find on the net. I won't provide them here, but for some legitimate advice on frequently encountered problems when downloading, a quick search describing the bug will land you on a forum with helpful instruction to solve your problem.
Also, if you've misplaced your DVD Rom or had any other situation where you have to reinstall, type "free download Garmin MapSource" into your search engine and you'll get some results with instruction on how to download the program with some sort of bypass technique laid out in some easy steps. I haven't personally tried it but apparently it's worked for many users. I can't imagine it will be too long before Garmin developers somehow put the kibosh on that.
This post is part of the series: Garmin GPS Maps Tutorial
Find out everything you need to know about the large variety of Garmin MapSource, Garmin GPS maps, including Topos, and how to download and access them in order to get exactly the right Garmin handheld GPS maps catered to the specific Garmin device you own in this five part series.