How are GPS Systems Used in Construction Surveying - GPS Application in Construction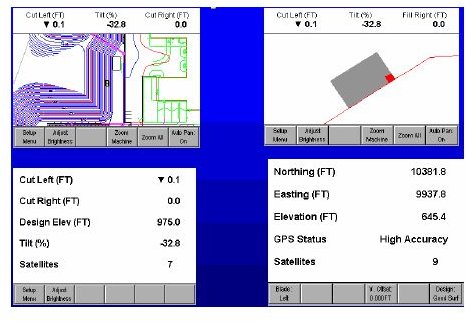 Traditional Construction Surveying – An Overview
Construction is among the leading businesses in the world. Buildings, malls, bridges, and several other construction projects require accurate data about the area where these projects are to take place. Construction surveying is a process that collects data, which helps in planning a perfect construction project without any possibility of construction flaws.
Traditional methods of construction surveying had several people using mechanical or electro-optical-mechanical devices to survey the area. The instruments included measuring tapes, compasses, levels, and similar devices where most of the calculations were done manually thereby inducing error probabilities. Tracking the elevation was a tough task if the surface of the area was uneven.
In short, it took too much effort and several people to conduct a construction survey, which often took several days. However, all this is now history. With Trimble releasing the first GPS surveying instrument in 1988, the process of construction surveying changed entirely. Modern day construction surveying employs GPS surveying devices that takes out the entire guesswork to offer precise measurements.
Use of GPS in Construction Surveying – Feasibility of GPS Surveying Instruments
GPS surveying instruments offer measurements in 3D (X, Y, and Z planes) that make it easy for the surveyor to take precise measurements for any point of the area. The GPS surveying instruments receive signals from GPS satellites in terms of longitude, latitude, and elevation (from sea level) along with some other information that helps the GPS surveying instrument display exact measurements.
It hardly takes around 5 minutes at each point in the area being surveyed to gather all data from satellites and display results. Unlike traditional surveying, measurements can be taken by a single person holding the GPS surveying instrument for a few minutes at the different points on the area to collect the measurements that are computed by the GPS surveying instrument based on radio signals from the GPS.
With the GPS surveying instrument in his hand, the construction surveyor can take precise measurements without the requirement of line of sight. These devices work under any weather conditions. Thus, the process of construction surveying became very easy, fast, and above all, more precise with the use of GPS surveying instruments.
The only problems with the GPS surveying instruments are that there should be no obstructions nearby so that the GPS receiver can easily receive the GNSS signals. For better measurements and more accuracy of GPS data, it is recommended that the surveyor does not use the handheld GPS surveying instruments near high buildings or under trees. The other problem is learning to use the GPS device. The ease of learning depends upon the type of the GPS surveying instrument. Some devices offer easy menus while others are feature rich thereby having a complex menu.
With so many benefits, the GPS surveying instruments are necessary for people into construction surveying they take out the stress out of the work, making it enjoyable.
There are even GPS handhelds for construction surveying. The following section reviews three of the most used GPS surveying instruments.
Review of Most Used GPS Surveying Instruments
Trimble Construction Manager
The most popular GPS surveying instrument is the Trimble Construction Manager. As with most of other GPS for construction, the Trimble Construction Manager has two receivers for greater placement accuracy. It contains some useful features such as the Construction Asset Management Solution (helpful for performing and storing several measurements), several premier maps that serve as samples for new user, and a feature that allows you to view the survey in form of charts and reports. Combined with Google Maps, surveyors can see a 3D view of the entire area under survey. In addition, it has maps of more than 65 countries.
Leica Geosystems
Another construction surveying equipment is Leica Geosystems. The Leica Geosystems has a color controller and GNSS antenna enabling it to be used for topographic tasks.
The software used in Leica GPS900 can be used for a wide range of jobs like drainage work, foundation, topography, built surveys etc. It is easy to use and set up.
Hemisphere GPS XF101
Another system used in construction surveying is the Hemisphere GPS XF101. It uses Crescent GPS technology for sub-meter accuracy. The accuracy is maintained by use of COAST technology.
There is an optional external antenna for centimeter-level accuracy. It ensures low power consumption and modular connection for rapid field use; real-time or post-processed DGPS data collection; and multipath minimization.
This post is part of the series: Application of GIS in Geological Mapping - GPS and Surveying
This article series offers information on the applications of GIS in Geological mapping. It also covers GPS in surveying. Surveying using GPS is now easier than manual methods. This series aims to shed light on GPS surveys while also discussing some GPS survey equipment.