What Should the Full-Featured GPS Systems Essentially Offer?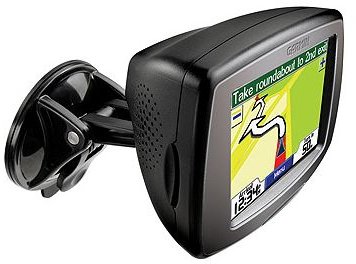 Must-Have Features in GPS Devices in the $400 to $500 Price Range
Within the price range of $400 to $500, one can find GPS devices loaded with all the facilities that are available in a fully-featured GPS unit. The top five must-have features are listed below:
Flawless touch screen: Any fully-featured GPS device must provide you with a legible screen size and facilitate you in quickly and effortlessly typing in street addresses or names.
Fully loaded: GPS devices in the $400 to $500 price range must come with pre-loaded maps for various regions (for instance, North America) and should not require you to install anything initially.
Text-to-speech Converter: A good text-to-speech converter is a must-have feature by all means because any good GPS system must not only tell you when should you take a turn but should also read out (or pronounce) the street name. For instance, a good GPS device will say, "Turn left on the next Main Street," rather than just, "Turn left in 400 meters."
Real-time Traffic Updates: The GPS device must be capable of receiving real-time traffic information (such information could come from an additional traffic receiver) and of rendering live traffic updates efficiently.
Auto Reroute Functionality: Most of the fully-featured GPS devices on the market are usually capable of automatically rerouting, so make sure the device that you pick has this ability, too.
Having investigated the top five must-have features in a fully-featured GPS unit, let us now see which devices can really fulfil all of these requirements effectively.
Top Contender: Garmin StreetPilot c340
Tremendously acclaimed for its intuitive and smart as well as easy-to-use touch screen operated interface, the Garmin StreetPilot c340 is acclaimed as the top GPS contender in its class. So, let's take a look at what really makes it stand out from the rest.
Among its prominent pros, its smart interface and portability are definitely on the top. The only downside of the Garmin StreetPilot c340 is that traffic updates require extra subscription charges.
Overall Performance:
The c340 comes with a superb blend of high end specs and preloaded City Navigator NT street maps. Quality features like its high level of simplicity, ease of use, and a large number of points of interest (POIs) rendered at a fairly reasonable price (especially while keeping the pricier $1,500 to $2,000 GPS devices in mind) make the Garmin StreetPilot c340 a hot choice among moderately priced GPS devices.
The Garmin nüvi 350: The Best Deal for International Travel in $600 to $700 Price Range
But, what if you need GPS for international travel? Until now, we have been talking about GPS devices for domestic use in the United States and have not discussed the possibility of overseas use. Many frequent travelers prefer to keep a good GPS device with them all the time in order to make sure that they don't get lost in a foreign nation. So, now it is time to look at the features that you would require overseas and the best options to fulfil those needs.
If you're pretty much happy with the features of the Garmin StreetPilot c-series models but need to carry along your GPS device overseas, your best bet is the Garmin nüvi 350 for sure! Basically, the nüvi 350 caters to the needs of the frequent travelers who keep visiting multiple countries quite often, and this superb GPS device surpasses the capabilities of the other c-series models as well.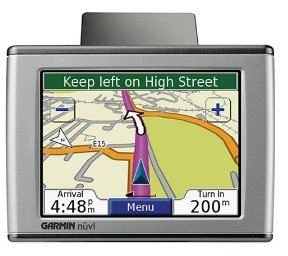 Remember, for an international tourist, a comprehensive travel kit is a must. The Garmin nüvi 350 comes with a travel kit that contains just about everything including a travel guide, language guide, picture viewer as well as a world clock, MP3 player, SD memory slot, and other goodies like temperature converters and currency converters.
However, the bad part about the nüvi 350 is that, despite spending a good amount of money on purchasing this gadget, you also need to spend extra money on separate subscriptions for making use of some of the features included in its travel kit.
Note: The price of the Garmin nüvi 350 was about $969 when it was initially launched, but it has come down drastically in price by over $300 in the past couple of years. And, today the device is even sold without travel kit for about $300.
Why You Should Really Pick the Garmin nüvi 350
Having seen a little of what the Garmin nüvi 350 has to offer for international travelers, let's further consider its pros and cons as a GPS device.
Starting with its pros, the device is highly portable, versatile, serves the purpose of a fully-featured GPS navigation system. But, above all, the nüvi 350 is an international travel friendly GPS device.
Looking at its downsides, the Garmin nüvi 350 was definitely quite expensive for quite some time in comparison to the other competitors like Aviton in its segment. Moreover, as mentioned earlier, extra subscriptions are required to access some of the features included in travel kit. However, with the current decrease in price (now for under $400), the Garmin nüvi 350 makes a great choice.
Overall Performance:
The Garmin nüvi 350 offers fantastic features such as optional traffic updates, text-to-speech converter, and 2D and 3D display (although you may not really require all these features most of the time!). It is more or less an upgraded c-series model bundled together with a travel package. Overall, however, the Garmin Nuvi 350 is a great choice for international GPS.
The Bottom Line
Depending on your intended purpose for using a GPS device, you can pick the Garmin nüvi 350 or the Garmin StreetPilot c340 from the segment of fully-featured GPS devices. Both of these options offer you everything that you may require; although, the StreetPilot c340 is a lot lighter on the budget than the nüvi 350.
But, the Garmin Nuvi 350 offers special features for international travelers like multiple destination touting and the ability to play MP3 files and audio books, both of which the StreetPilot c340 fails to offer. And, although the Garmin nüvi 350 offers these extra features at a much higher price, it provides a high performance without any issues.
Note: The rates of all Garmin Nuvi models have been falling drastically in last few weeks and months and are found to be quite inconsistent; hence most of the other Garmin nüvi devices have not been mentioned during this discussion. For example, the Garmin nüvi 760, which was originally sold for $500, is being marketed at as low as $200 on many sites including Amazon, and the nüvi 350 has come down from $969 to under the $400 mark (these mentioned rates are, of course, always subject to change).
Disclaimer: This article focuses mainly on the top notch fully-featured GPS devices and their features within the moderate price range rather than on exact pricing rates.
You May Also Like to Take a Look at These:
This post is part of the series: Comparison of GPS Features: Show Off amongst the Low Budget, Intermediate, and High End GPS Devices
There are hundreds of top quality GPS navigation systems available, but depending upon the intended purpose of usage and the appropriate price range, the best in its class must be picked. So, let us do a comparative analysis of the features of these GPS navigation units budget-wise.