What Should You Expect out of a Low Budget GPS Device?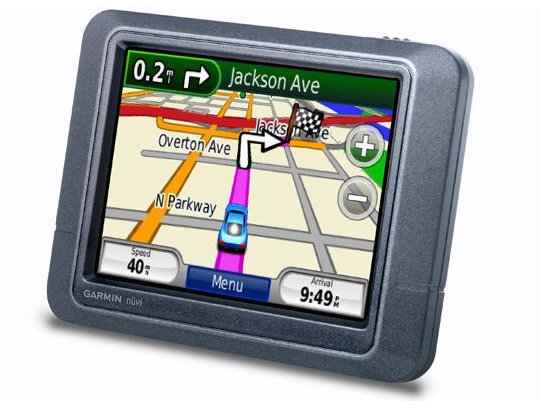 What to Really Expect in Low Budget GPS?
Regardless of whether you pick a Garmin StreetPilot, Pioneer, Magellan RoadMate, or TomTom, you should look for the same features in low budget GPS devices under discussion as in standard budget GPS devices. While you look for a budget GPS device that best fits your needs, you will have plenty of choices (apart from the choice of brand) such as built-in vehicle GPS and after-market GPS.
So, wondering what all this really means and what is it that you should look out for under a tight budget. Well, then it is about time you looked at the standard GPS features that are available in low budget devices. Remember, you can compromise on certain advanced features but not on the basic stuff, so it is important to take a look at the bare essentials.
Choices in the $200 Budget Range: Garmin Nüvi 205
Well, you must be wondering what kind of GPS you can really get for less than $200, but one of the latest contenders from Garmin, the Garmin nüvi 205, happens to be a very good option that costs you only around $150.
With a 320 x 240 pixel resolution, 3.5 inch wide diagonal QVGA touchscreen powered TFT display, and white backlight, the Garmin nüvi 205 comes with a high sensitivity GPS receiver with HotFix.
Its operating temperature range varies from 0 to 60 celsius, and it comes pre-loaded with maps of the continental United States, Hawaii, and Puerto Rico.
Other noticeable specs of the Garmin nüvi 205 are as follows:
Data storage internal memory and microSD memory card slot
Headphone jack none
Computer interface USB
Non-replaceable rechargeable lithium ion battery
Average battery life up to 4 hours
Even with a tight budget, this budget GPS device provides you with decent specs like an anti-glare touchscreen, 1000 waypoints, trip computer, trip distance, and timer. Moreover, the package also includes GPS accessories like vehicle mount and power cable, too!
The Garmin nüvi 205 is also indentifies as one of the best recession-friendly GPS devices. However, the text-to-speech option (one of the badly needed GPS features) is found to be missing from this GPS device from the house of Garmin!
Choices in the $200 to $300 Economy Range
If you're not willing to spend more than $200 to $300 out of your pocket for a GPS device, then you should consider options like the Garmin StreetPilot i-series including the Garmin StreetPilot i2 GPS Navigator and the Garmin StreetPilot i5 Portable GPS Navigator, the Garmin nüvi 255, and the Garmin nüvi 255W. Yes, there's nothing to worry about if you have a small budget to spend on a GPS device because there are also many other options available apart from the ones mentioned here, so this simply means you can get your hands on a good GPS navigator at a meagre cost.
The Garmin StreetPilot i-series seems to be one of the best affordable GPS modules today. So, let us consider some of its top pros and cons.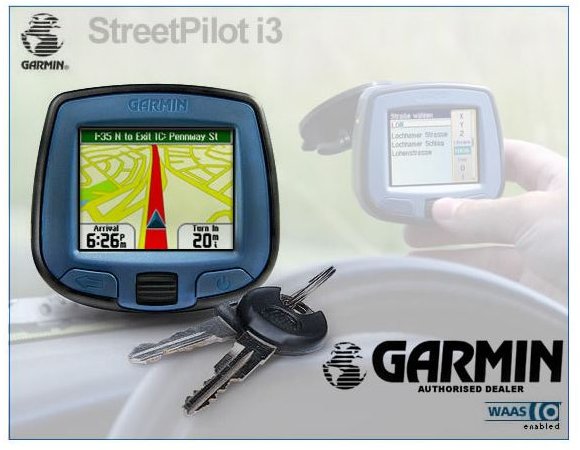 Looking at its pros, the Garmin StreetPilot i-series devices are indeed pretty inexpensive, portable, and come with high ease of usability. These devices are fairly small in size, too.
Moving to its cons, the Garmin StreetPilot i2 has the capability to store only a few states maps at a time. You must delete maps added earlier before adding more, which is indeed some seriously bad news.
Most of the Garmin StreetPilot i-series devices including the Garmin StreetPilot i2 lack add-on traffic modules, touch screens, photos, mp3 playback, Bluetooth connections, SiRF Star III chipsets, and other extra goodies, but such devices are still great budget GPS navigators that have basic map replacement features.
The Garmin StreetPilot i-series and especially the Garmin StreetPilot i5 has turned out to be one of the most user-friendly GPS navigation systems on the market as well!
Must-Have Features in Low-Budget GPS Devices
Here are the must-have features in a low-budget GPS device:
Pre-loaded maps: Out of the abovementioned models, only the Garmin nüvi 205 and the Garmin StreetPilot i5 come pre-loaded with maps of North America, while the good thing about the Garmin StreetPilot i2 is the fact that it can be loaded with several states maps at a time.
Color screen: Of course, the age old days of the black-and-white screen are gone, and just for a little extra cash, you can get a 32k color screen such as the one offered by the Garmin StreetPilot i5.
Good scroll wheel and large touch screen: An easy-to-use scroll wheel is usually perceived to be far better than the latest touch-screen powered devices due to ease of operate on even though the larger touch screen devices are also fairly handy to operate. All the Garmin StreetPilot i-series models come equipped with a user-friendly scroll wheel, which has bagged loads of praise by users.
Travel kit: It is also essential to have a travel kit included with the navigation system so that you may use your GPS in your car and on the move effortlessly.
GPS satellite locking: The GPS device must be able to lock on to a particular satellite and guide you smoothly. The Garmin nüvi 205 and the Garmin StreetPilot i-series models are the best examples.
The Bottom Line
A tight budget doesn't necessarily mean that you need to compromise on the features of a GPS device especially since almost all of the essential features are available under the $300 mark. However, some of the most affordable GPSs like the Garmin nüvi 205 are even available under the $200 mark and are well equipped with most of the useful features.
What's more, due to the massive economic slowdown and increase in competition, the prices of GPS devices have also gone down a lot. Today you can even find the expensive devices like the Garmin nüvi 760 for around $200 while it was impossible to get your hands on the same GPS device last year without spending around $320 to $350!
But, in most of the low end GPS devices including the Garmin nüvi 205 and others, the text-to-speech option is usually absent; nevertheless, the abovementioned must-have features are more than enough to ensure a good performance level of the GPS device and willguarantee the job will get done.
Related Articles
GPS Feature Comparison: Top Must-Have Qualities in a Fully-Featured GPS Unit
Top Five Best Portable GPS Units for Outdoor Enthusiasts
This post is part of the series: Comparison of GPS Features: Show Off amongst the Low Budget, Intermediate, and High End GPS Devices
There are hundreds of top quality GPS navigation systems available, but depending upon the intended purpose of usage and the appropriate price range, the best in its class must be picked. So, let us do a comparative analysis of the features of these GPS navigation units budget-wise.