Geocaching UK Scotland - About The Mega Scotland Event in 2010 and where to find good geocaching GPS locations throughout the UK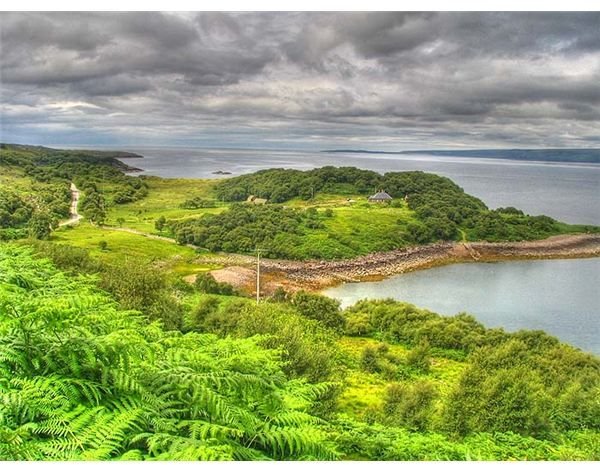 Why Do Geocaching UK Scotland?
Geocaching is very popular in Scotland. This beautiful country is full of caches with over 1,000 to be discovered. It has many regions where you not only get to bask in nature, but also see castles and other great historical structures.
Mega Scotland Event 2010
In 2010, UK Scotland made a mark on history and had their first mega geocaching event. It was held on July 31, 2010 in Dewar's Center, Perth. This date was chosen to mark the one hundred year anniversary of Scotland's Burgh Charter granted by King William "The Lion." Depending on how adventurous you are, there are many geocaching GPS locations in Perth, along with some in Kinnoull Hill and trails in Ochils and Trossachs.
This large event not only had caches to find, but a variety of other activities including camping, film festival, Medieval Perth art gallery, "antiques trail" crafts, wildlife center, Uisa Betha Distillery and the Perth leisure pool. For history buffs, the region of Perth has a lot to see like the Scone Palace, Elcho Castle and Huntingtower Castle. Other notable regions include Perthshire "Big Tree Country" (the location of Europe's oldest tree) and Cain O'Mohr winery.
A fundraiser helped raise the money to finance this major event. Part of this effort included the production of Flower of Scotland geocaching coins. Kids got involved by participating in the geocaching coin design competition that looked for variations of "Nessie" (Loch Ness Monster) and "Haggis." For more information on the 2010 geocaching UK Scotland event the new major event for 2011, you may want to check out their official Mega Scotland Official website.
Geocaching.com
Geocaching.com is the most popular site for enthusiasts to find caches around the world. With a free membership, you can create custom searches based on cache size as well as access GPS coordinates and information to help you find caches in the region you choose. Since there are thousands of caches to be found in Scotland, this website is a valuable resource. You can also share and post your successes (or failures) in their forum after finding hidden cache treasures. However, some geocaching GPS information is only open to premium members, which currently costs thirty dollars a year or ten dollars for three months.
More Information
Whether you are an avid geocacher, only considering trying this sport or fall somewhere in between, there is much more helpful information for you on Bright Hub. Check out articles such as How to Pack the Perfect Geocaching Backpack, Geocaching Gift Ideas and Creating Your Own Geocache.