Small Bags for Geocaching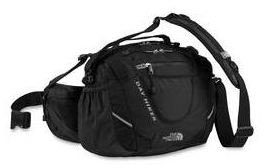 Geocaching.com
Geocaching.com is the premier geocaching website. The site's store offers a large selection of fanny packs and other small bags amidst their collection of backpacks. For example, the North Face Dayhiker Lumbar Pack, currently priced at $71.99, can be worn around your hips or slung over your shoulder using its removable shoulder strap. It features several compartments so that you can easily find exactly what you need, and can even carry two water bottles.
Another small but helpful geocaching bag available at Geocaching.com is the Kelty Oriole Lumbar Pack, currently $44.95. This small bag can also be worn on your hips or shoulder, as the waist belt easily tucks into the bag and a removable shoulder strap is included. The zippered stash pocket will secure your supplies, two mesh pockets carry water bottles and accessories such as a built-in key fob and internal divider will help you stay organized.
eBags.com
Another cache of small but functional bags for geocaching can be found at eBags.com. The Maxpedition Fatboy Versipack, available in black or green at $72.99, is a convenient shoulder bag with lots of pockets and compartments. Some of the specialized pockets include one for a cell phone, a flashlight or multitool sheath, and a beverage holder.
The Filson Small Field Bag is another over-the-should small bag that has roomy compartments ideal for geocaching. Available for $155.00 with free shipping, this geocaching bag is water-resistant, has a rear pocket, two side pockets and a large inner compartment that is contained with a large flap and buckle, so no worries about your supplies or swag bouncing out as you go.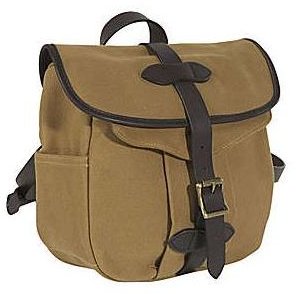 REI
REI is a leader in quality outdoor gear, which makes this retailer an ideal place to shop for small geocaching bags. Available for $29.50 in granite or bluegrass, the REI Full Lode Waistpack is one such option. This bag's main compartment will hold most of your supplies, but the small bag has many other compartments and features as well, such as a zippered pocket with a key fob, a zippered mesh pocket ideal for pens, stamps and your cell phone, a bungee-closure on the front stash pocket for those items to which you may need quick access and a mesh water bottle pocket.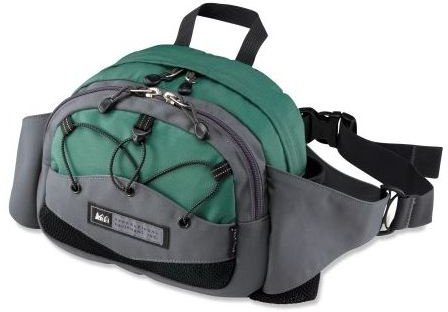 The Mountainsmith Kinetic Recycled Waistpack is available in black or cobalt and currently sells for $40. This small bag features a main pocket with two-way zipper, an internally padded pocket perfect for sunglasses or other more fragile supplies, two mesh water bottle pockets, internal key fob, anl opening for cell phone or MP3 headsets, and even a special bungee strap that will hold a hat, extra shirt or light jacket.
Want to find even more great geocaching accessories? Check out What is the Best Walking Stick to Use When Hiking or Geocaching, Where to Find Trackable Geocoins and Geocaching Gift Ideas, all part of the Bright Hub collection of geocaching articles.